CJ Doctoral Students Earn NIJ Fellowships
Feb. 11, 2016
SHSU Media Contact: Beth Kuhles
In the first year of the Sam Houston State University forensic science doctoral program, three students have received National Institute of Justice fellowship grants to develop new techniques to preserve DNA in tissues and speed up the identification process, for DNA-based identification of marijuana, and for designer drug identification in crime labs.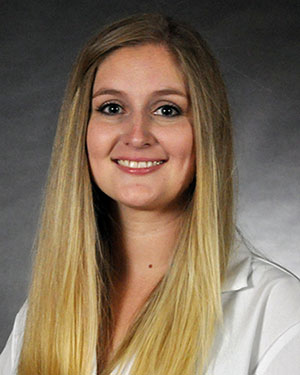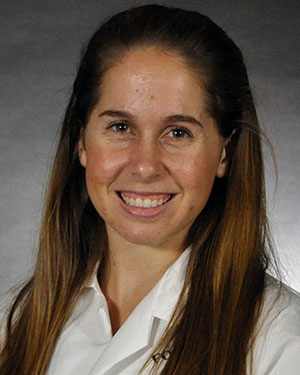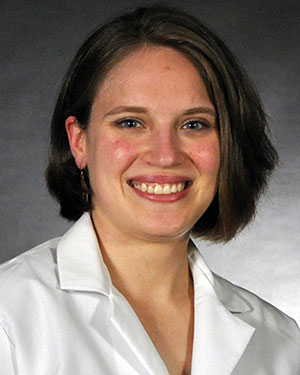 (From top) Amy Sorensen, Rachel Houston and Jessica Winborn have all received fellowships from the National Institute of Justice. —Submitted photos
Amy Sorensen, Rachel Houston and Jessica Winborn received full scholarships, stipends and travel expenses—up to $50,000 annually—as part of the fellowship. The NIJ program is designed to strengthen and broaden research on emerging issues in criminal justice by allowing students to work full time on research and promote critical and innovative thinking on issues affecting criminal justice professionals.
Sorensen is conducting research with assistant professor of forensic genetics Sheree Hughes-Stamm to examine new techniques to preserve tissue samples and speed up the identification process, which can be applied to crime scene samples, as well as samples collected following mass disasters, such as hurricanes, tsunamis, terrorist attack, wars or acts of genocide.
Recovery and identification efforts are sometimes complicated by harsh environmental conditions, limited facilities, and loss of electricity and refrigeration capabilities; therefore, DNA quality often is compromised and identification processes can take up to several months to complete.
"Given these circumstances, it is important to quickly collect DNA samples from victims for immediate preservation in order to help with later identification," Sorensen said.
Sorensen worked with Hughes-Stamm on an NIJ research grant that found that human samples could be stored in chemical preservatives at room temperature for up to three months. In collaboration with colleagues from Australia, further research was conducted on human samples stored in chemical preservatives to speed up the DNA identification process.
This research was recently published in the International Journal of Legal Medicine. Titled "Direct-to-PCR Tissue Preservation for DNA Profiling," the study found that these types of DNA samples in chemical preservatives could be processed much faster by removing a time-consuming step in the DNA identification process.
Houston, who works with associate professor of forensic genetics David Gangitano, is examining a new DNA profiling method for identifying marijuana, which will aid law enforcement in linking cases and identifying illegal growers.
"Similar to humans, individual marijuana plants contain a unique DNA profile," Houston said. "However, there is no commercial kit available to process marijuana DNA."
Marijuana is the most commonly used illicit substance in the U.S. and is legal for medical use in 23 states and for recreational use in Colorado, Washington, Oregon, Alaska, and the District of Columbia. As a result of legalization, law enforcement faces a unique challenge in tracking and preventing the flow of legal marijuana to states where it is still illegal.
Houston's research focuses on developing a validated method for evaluating the DNA of marijuana using the same standards as processing human DNA. The completion of such a method will legally allow for the genetic identification of marijuana, will aid in the individualization of Cannabis samples and will serve as an intelligence tool to link Cannabis cases, such as illegal traffic at the U.S.-Mexico border.
The study, "Evaluation of a 13-loci STR multiplex system for Cannabis sativa genetic identification," by Houston, Matthew Birck, Hughes-Stamm, and Gangitano, was recently published by Science and Justice and is available at link.springer.com/article/10.1007/s00414-015-1296-x
Winborn, who works with professor and chair of the SHSU Forensic Science Department Sarah Kerrigan, is developing a new test to detect desomorphine, also known as "Krokodil," a powerful heroin alternative that gained notoriety in the media for its ability to produce severe tissue necrosis following use. The surge of novel psychoactive substances over the past decade has made it increasingly difficult for forensic laboratories to keep pace with current use.
"In order for us to reliably interpret toxicological findings, we need to understand how the drug behaves in the human body, including how it breaks down," Winborn said.
The new study will systematically evaluate metabolism of desomorphine using human liver microsomes and identify potential analytical targets or "markers" to identify its use in biological evidence.
"At SHSU we are absolutely committed to research efforts that address the current needs of the forensic science community. This type of academic-industrial partnership is critical to our mission and to a forward-looking profession within forensic science," said Kerrigan, who is a long-time advocate of forensic reform and currently serves on the Forensic Science Standards Board, the governing body of the federal government's effort to enforce consensus standards within all of the forensic disciplines.
- END -
This page maintained by SHSU's Communications Office:
Director of Content Communications: Emily Binetti
Communications Manager: Mikah Boyd
Telephone: 936.294.1837
Communications Specialist: Campbell Atkins
Telephone: 936.294.2638
Please send comments, corrections, news tips to Today@Sam.edu