SHSU Study Reveals Texas Ballot Order Not Randomized As Required
Feb. 24, 2016
SHSU Media Contact: Jennifer Gauntt
In this year's hotly contested presidential primaries, only a small percentage of votes has determined which candidate has won and received that state's delegates for the parties' nominations.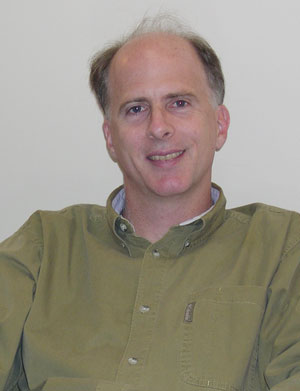 Darren Grant
But preliminary findings from a study by Sam Houston State University associate professor of economics Darren Grant have revealed that in Texas, not only does the order of candidates' names on the ballot affect how many votes each candidate receives, but the order of the names on that ballot may not be as random as it's supposed to be.
In his study "The Ballot Order Effect Is Huge: Evidence from Texas," Grant conducted a statistical analysis of the 24 statewide primary and runoff elections held in 2014. It found in that in several key races, the order of the names on the ballot were not always determined in the way they are supposed to be.
"What I found was that ballot order is, in fact, not always randomly determined in Texas," he said.
These exceptions are most likely to occur in high-profile contests such as those for governor or U.S. senator.
In the Democratic primary runoff for U.S. senator, for example, candidate David Alameel was listed first nearly three-quarters of the time, compared to one-quarter for his opponent Kesha Rogers.
"Because Texas has so many counties, this is very unlikely to happen by chance," Grant said.
Being listed first on the ballot can make a difference, according to Grant.
"The effect seems to be larger in Texas than in other states, and I suspect it has to do with the local nature of Texas primaries, which have many local races that attract friends and family to the polls," he said, adding that Texans elect more officials than most other states.
Looking at several 2014 primary races, the ballot order effect can be large, raising a candidate's vote share by nearly 10 percent, according to Grant.
"These results are very relevant to the primaries coming up March 1," Grant said, referring to tight races between both Democrat and Republican candidates, several of which have resulted in victories by less than 10 percent of the vote.
"The Ballot Order Effect Is Huge: Evidence from Texas" was funded by an SHSU Faculty Research Grant and an SHSU College of Business Administration Summer Research Grant.
It is the first large-scale study of its sort outside of California.
- END -
This page maintained by SHSU's Communications Office:
Director of Content Communications: Emily Binetti
Communications Manager: Mikah Boyd
Telephone: 936.294.1837
Communications Specialist: Campbell Atkins
Telephone: 936.294.2638
Please send comments, corrections, news tips to Today@Sam.edu