College 101: Making The Most Of Your Summer
April 25, 2016
SHSU Media Contact: Dawine Bergeron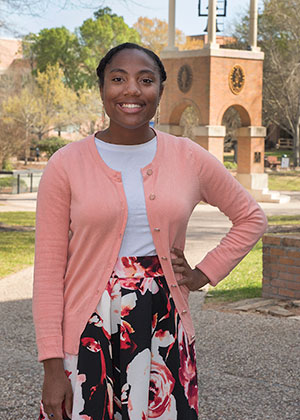 Dawine Bergeron
Summer is approaching quickly. That means more free time, maybe one or two summer classes for some, or perhaps a long, dreadful wait at home until the fall semester starts.
A great way to spend your summer and maybe even save up a bit of money is by getting a summer job, internship or fellowship.
According to Institute for Public Relations, a nonprofit foundation dedicated to research in, on and for public relations, while they are similar, the difference between an internship and a fellowship is that internships function as an exchange of services for experience between the student and the hiring organization and can be paid or unpaid.
Fellowships are generally offered to those at the graduate and post-graduate level, are also paid or unpaid, and some even include scholarships along with a stipend.
Besides offering money, there are many other benefits to a summer job, internship or fellowship, such as the opportunity to network with people in your field of study, gain experience, and learn important skills.
Before you begin your search for a summer job, internship or fellowship, think of a something you might want to do that could relate to your field of study. Is your major child psychology? Try working as a camp counselor at a summer camp. Are you interested in art or history? Try working at a museum.
Having a clear vision or goal of what you want to do helps the process of searching and applying for positions and makes the process a bit easier.
When I began my search for an internship, I looked for opportunities that were in my field of study. I also researched the company that I was applying to, as well as the position that I was applying for. This step is very important so that you know what to include on your cover letter and also because it provides information for questions to ask at the end of your interview.
This shows that you've done your homework and that you really want the position.
The next step is to make sure that your cover letter, resume, and reference sheet are correct. It is OK to send the same resume and reference sheet to every company that you may apply for; however, make sure that the information on your cover letter—such as the person to whom the letter is addressed, position you are applying for and the company name—are changed.
When searching for summer jobs, use your resources. Check online websites such as LinkedIn, Fastweb, and Internship Programs.
Another helpful resource to use is Jobs For Kats, a database that connects SHSU students and alumni with employers both on and off campus.
"Jobs for Kats is a wonderful resource to look for all employment opportunities. If you can't find an internship don't sweat it; just find something that will help you be better," said assistant director of SHSU Career Services Vinessa Mundorff. "Work hard and you can always take away valuable skills no matter what you are doing. Career Services is here to help you."
One thing to always keep in mind when searching for a summer job is to never lose hope.
After sending a number of emails with my cover letter and resume and receiving either no response or a response stating that the position was already filled, I finally received an offer from a company that works to lift up the youth voice around economic challenges facing young adults in Texas and across the South and to identify and fight for policy solutions that address those challenges—and it's paid and within my field of study!
- END -
This page maintained by SHSU's Communications Office:
Director of Content Communications: Emily Binetti
Communications Manager: Mikah Boyd
Telephone: 936.294.1837
Communications Specialist: Campbell Atkins
Telephone: 936.294.2638
Please send comments, corrections, news tips to Today@Sam.edu