Book Offers Cooking Tips From Texas Poets Laureate
Dec. 15, 2015
SHSU Media Contact: Tammy Parrett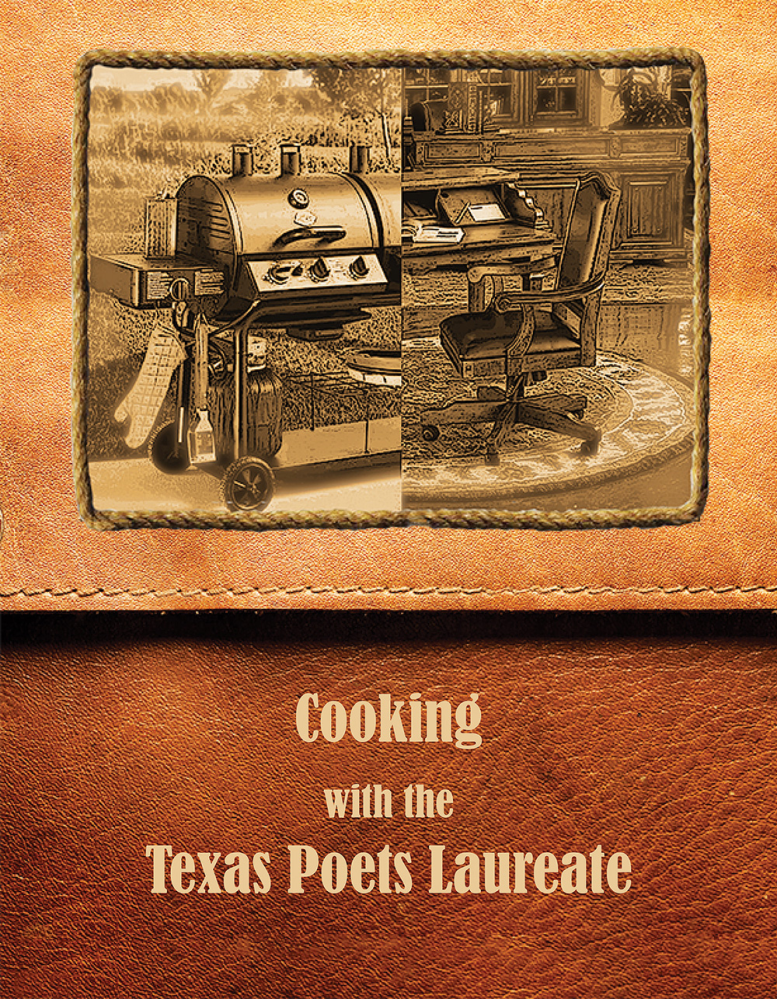 Typically, when one opens a cookbook, he or she is looking for new recipes to try out, not poetry written by some of Texas's most renowned poets. Until now.
"Over the past few years, several fellow Texas Poets Laureate have mentioned that they'd love to see us featured in a book together," said Paul Ruffin, Texas State University System Regents' Professor, Distinguished Professor of English at SHSU, and 2009 Texas State Poet Laureate. "Two of them specifically mentioned the idea of putting a cookbook together, and that notion took root in my mind."
When Ruffin pitched the idea of a cookbook featuring the favorite recipes of each Texas Poet Laureate since 2000 to his spring 2014 graduate editing and publishing students, they eagerly began contacting the poets laureate.
"We were able to get 11 of them to participate," said Elizabeth Ethredge, editor-in-chief of the project. "They had as much fun with it as we did. We asked them each to contribute three recipes and three pieces of poetry; they took that and ran with it."
Each poet was given his or her own section, and Ethredge was dedicated to ensuring that each person's personality was represented within that section, from their work to the layout and design.
"Everything that Cleatus Rattan submitted was about bacon," Ethredge said. "He submitted recipes for bacon swizzle sticks and bacon-wrapped beef tenderloins, and each of his poems was about bacon as well. So when I was looking at the design, I put a bacon strip on each page."
Ethredge believes that the little pieces of the puzzle are what makes the cookbook so unique.
During the creation of the book, for example, 2007 Poet Laureate Stephen Fromholz died during a hunting accident, so his daughter provided a hand-written copy of his blackened gingerbread recipe, which was scanned and put into the book.
"Cooking with the Texas Poets Laureate" was published by Texas Review Press earlier this year, and rather than turn the page on the project, Ethredge had another plan for the book.
"I was so proud of what we had created, but I wanted more; I wanted to have a copy that was signed by each of them," she said.
As she began planning the logistics of getting all 11 signatures, she thought she'd take the project one step further.
"This book is historic; this many poets laureate have never been featured in the same publication before," she said. "I wanted to be able to share that with people."
She then set out with her husband on a 4,000 mile journey to track down each poet and have them sign not one, but 11 copies of the book.
She travelled to Alpine, San Antonio, Wichita Falls, Grapevine, and the Rio Grande Valley, and tracked down two of them at a conference in Lubbock.
Ethredge also asked each poet to dictate where he or she would like a copy of the book to be donated, with the proceeds benefitting student scholarships.
"People–especially students–don't think of poets as being down-to-earth people who enjoy the same things you do," she said. "I think it's important to show them that anyone can achieve the level of success that these people have and still maintain who you really are, as long as you believe that you can."
The book is available for purchase on Amazon or at the Texas Review Press.
- END -
This page maintained by SHSU's Communications Office:
Director of Content Communications: Emily Binetti
Communications Manager: Mikah Boyd
Telephone: 936.294.1837
Communications Specialist: Campbell Atkins
Telephone: 936.294.2638
Please send comments, corrections, news tips to Today@Sam.edu