SHSU Update For Week Of April 12
April 12, 2015
SHSU Media Contact: Tammy Parrett
Presentation To Reflect On 'Giving Life'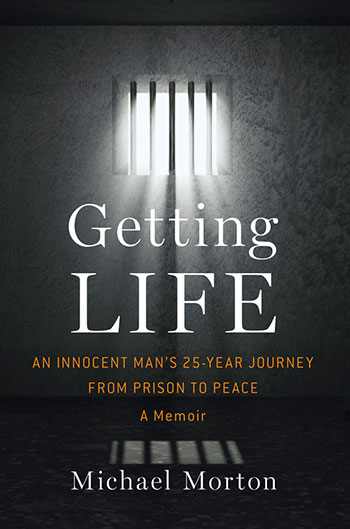 Michael Morton, who was wrongly convicted for the murder of his wife in 1986, will speak with SHSU's Centerfor Law, Engagement, and Politics on Tuesday (April 14) from 6:30-8 p.m. in College of Humanities and Social Sciences Building Room 120.
Morton's nightmare began in 1986, when his wife was murdered in the couple's Austin home. Following a cursory investigation, Morton emerged as the prime suspect, and he soon was convicted and sentenced to life in prison. For the next 25 years, Morton endeavored to prove his innocence, filing appeals, and working to recover evidence that might exonerate him.
"Morton's case is fascinating," said Mike Yawn, director of the LEAP Center. "His case touches on so many issues—sociological, political, criminological, psychological—and we think people will be interested in his talk."
Morton was released from prison in 2011, fully exonerated, and has since released a memoir, "Getting Life: An Innocent Man's 25-Year Journey From Prison To Peace," and was the subject of a CNN documentary, "An Unreal Dream: The Michael Morton Story."
The presentation is free and open to the public.
For more information, contact Yawn at 936.294.1456.
21st Annual Sammys To Honor Leaders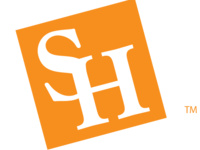 SHSU and the Department of Student Activities will recognize a number of organizations and students for their contributions to the community and for their leadership abilities during the 21st Annual Sammy Awards on Wednesday (April 15).
The ceremony will be held at 6 p.m. in the Gaertner Performing Arts Center Concert Hall.
"The Sammys represents the university's soul, which is the hard work, dedication and service of its students," said Brandon Cooper, associate director for Student Activities. "It's one night where we are able to spotlight those individuals that contribute so much back to their university and community and who may not get very much recognition for it.
Emceed by SHSU students Kelsie Smith, Whitney Ford, and Nicole Colunga, the event will include performances by the SHSU School of Music and the Department of Dance. The announcer is SHSU student Grant Bridges.
"When selecting the recipients, the committee really looks at well-rounded students," Cooper said. "Of course being involved in any activity, group or initiative is great, but being able to manage your academics and contribute to various entities is a difficult task.
The event is free and open to the public.
For more information, visit the 21st Annual Sammy Awards website at shsu.edu/~slo_sad/sammys or call 936.294.3861.
Raven's Call To Honor Fallen Bearkats
SHSU's Orange Keys will lead in the official remembrance of "fallen" Bearkats during its fourth annual Raven's Call on April 17, at noon in front of the Ron and Ruth Blatchley Bell Tower.
Raven's Call is an annual memorial services that celebrates the lives of students, faculty, staff and retired faculty who have passed away within the previous year.
Students and faculty can view portraits of each honoree, along with written biographies, leading up to the event in the Lowman Student Center Art Gallery.
During the ceremony, SHSU President Dana Hoyt, Orange Keys president Tyler Patek, and Raven's Call chair Catherine Till will speak, followed by Dean of Students John Yarabeck, who will read the names of the honorees.
"Raven's call is a time for the whole student body, faculty, and community to get together and remember the fallen Bearkats," said Till. "It is a way for us to honor and pay tribute to these students and faculty that have dedicated so much time to the university itself and to celebrate the impact they had on our lives."
For more information about Raven's Call, contact the Dean of Students' Office at doso@shsu.edu.
Exhibit To Explore Dreams and Nostalgia
The SHSU Student Satellite Gallery will host the work of two students in "Anamnesis," on display from April 16-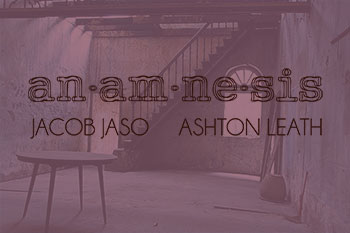 18. An opening reception will be held Thursday (April 16) from 6-8 p.m.
The exhibit will feature the works of senior art students Ashton Leath and Jacob Jaso, who explore subconscious themes through surrealism and familiar objects.
Leath's work explores the content of dreams through recreation of familiar objects and materials using ceramics, and Jaso's work explores personal and shared memory using textiles and natural materials.
Together, Jaso and Leath create an environment in which dreams are recreated through the artists' memories. Using both small-and large-scale installation, the artists will bring reflections to an audience for contemplation, according to Leath.
The SHSU Student Satellite Gallery is located at 1216 University Ave., in downtown Huntsville.
For more information on the exhibit, contact Leath at aml030@shsu.edu.
Harp Ensemble To Perform For First Time In Decades
The SHSU School of Music's harp ensemble will perform as part of a unique harp studio recital on Friday (April 17) at 4:30 p.m. in the Gaertner Performing Arts Center Recital Hall.
The group, comprised of Rachel Lea, Rachel Ray and Heather Woitena, make up not only the harp studio, but also the entire harp program.
"The School of Music went a long time without having either a harp or harp students, and since 2009, the harp program has expanded to three students and is expected to grow," said Ray.
The group will perform the songs "Fantasia" and "Passepied" from Mark Elliott's "Rhyme or Treason," and "Elite Syncopation" by Scott Joplin. Each member of the ensemble will also perform a solo piece.
"Over the years, having played for various different events and occasions, I have seen how the music produced by the harp can affect people in a way that not many instruments can," said Lea. "This has encouraged me to continue playing the harp in hopes that each time I play, someone may hear the beautiful music it makes and feel touched emotionally by its sound."
"I love playing the harp because it's special," said Wotinea. "There are no language barriers; music crosses cultural boundaries."
Admission is free and the concert is open to the public.
For more information, contact the School of Music at 936.294.1360.
Competition To Promote Artist Collaboration
The second annual SHSU Art Song Competition, which promotes student singer and collaborative pianist achievement in the performance of song literature, will be held Sunday (April 12) in the Gaertner Performing Arts Center Recital Hall.
The competition will begin at 2:30 p.m., the teams advancing to round two will be announced at 7 p.m., and the final round, in the form of a formal evening concert, will begin at 8 p.m.
The competition also promotes degree studies at SHSU that encompass vocal and collaborative piano pieces by awarding scholarships to the teams who advance to the final round.
The first place prize consists of a $1,000 scholarship for each team member, the second place prize will consist of a $750 scholarship for each team member, and the third place prize will consist of a $500 scholarship for each team member.
Myra Merritt, professor of voice and opera at Bowling Green State University, and Danny Kelley, dean of the College of Arts and Sciences at Prairie View A&M University, will serve as judges for the competition.
For more information, contact the School of Music at 936.294.1360.
Program To Provide Mini-Grants For Assessment Related Activities
SHSU's Office of Academic Planning and Assessment is debuting a new program, designed to provide funding for assessment-related activities in the form of Assessment Mini Grants.
The program will help fund new or ongoing assessment practices within programs, offices or departments, or to help faculty or staff members fund travel to make assessment-related presentations at a professional conference, according to Jeff Roberts, director of assessment for the Office of Academic Planning and Assessment.
All applications must be submitted by April 15, and applicants should hear a decision on their acceptance by April 30.
More information about the Assessment Mini-Grants and the application can be found at: shsu.edu/dept/academic-planning-and-assessment/assessment/assessment-mini-grants.html
For more information, contact Jeff Roberts at 936.294.1859.
Museum Seeks Volunteers For Festival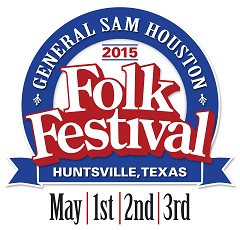 Sam Houston State Memorial Museum is seeking volunteers for the Gen. Sam Houston Folk Festival scheduled May 1-3 on the museum grounds [Friday (May 1) from 9 a.m. to 4 p.m., Saturday (May 2) from 10 a.m. to 6 p.m. and Sunday (May 3) from 10 a.m. to 5 p.m.]
The Folk Festival is a local, non-profit event highlighting education, history, diversity, music and fun, including live performances, demonstrations of traditional trades and crafts, information about local history, as well as African American and Hispanic American heritage, historical reenactments and costumed characters, food and shopping, and tours of the museum rotunda and grounds.
Volunteers are needed for a variety of tasks, from selling tickets to helping children make different types of crafts. They will receive a free T-shirt and free admission to the festival following the end of their shift.
Volunteers can register online at http://tinyurl.com/ff2015volunteers; and the deadline to volunteer is Thursday (April 30) at 4 p.m.
For more information, contact Erin Cassidy, associate professor of library science, at 936.294.4567.
Presentation To Provide Facts On Climate Change
With all of the controversy surrounding global warming and climate change in government, people often find themselves wondering whether the information they're receiving is correct.
James Taylor, senior vice president of the Heartland Institute, will meet with members of the community to share facts about this issue on Monday (April 13) at 7 p.m. at the Walker County Storm Shelter.
Jim Lanier, who is hosting the event, has worked closely with Marcus Gillespie, associate professor of geology, to bring this event to SHSU students and the Huntsville community.
This event is free and open to the public.
The Walker County Storm Shelter is located at 455 Hwy 75 N.
For more information, contact Lanier at jimnpatlanier@att.net or 936.295.2441.
Submit Update Items Here
In order to assist members of the Sam Houston State University community in publicizing events, the SHSU Communications Office (Today@Sam) is now requesting that students, faculty and staff submit information about events, accomplishments or ideas for feature stories online.
Submission criteria and guidelines, including deadlines, have now been placed online, at shsu.edu/~pin_www/guidelines.html. This information is also accessible through the "Submissions" link in the right-hand navigation on Today@Sam.
From there, those submitting ideas can access forms that will allow them to provide detailed information about their idea, as well as attach event calendars, vitas/resumes or photos, depending on the type of submission.
Ideas submitted to the SHSU Communications Office are directly utilized in several ways: as news stories, "slider" or SHSU home page stories, hometown releases, and on the Today@Sam calendar.
If your submission qualifies for distribution, we will either contact you for more detailed information, or we will edit the information using SHSU/journalistic style and forward the final release to the appropriate media.
All information is verified before release, so please provide complete, accurate and timely information. Please type all responses in appropriate upper and lower cases.
For more information, contact the Communications Office at 936.294.1836 or today@sam.edu
- END -
This page maintained by SHSU's Communications Office:
Associate Director, Communications: Emily Binetti
Telephone:936.294.4406
Communications Manager: Mikah Boyd
Telephone: 936.294.1837
Communications Writer: Campbell Atkins
Telephone: 936.294.2638
Thomason Building: Suite 102
Please send comments, corrections, news tips to Today@Sam.edu