Executive Board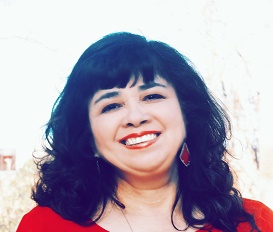 Tessy Rappé | Co-Chair
From El Paso, Texas, Tessy Rappé has spent her entire career in Higher Education. Her experience includes roles in financial analysis and reporting, payroll/tax, accounts payable, travel, compliance, general accounting and procurement. She spent twenty years at the University of Texas at El Paso (UTEP) where she held roles as Reporting Officer, Director and Associate Comptroller.
She is currently the Associate Vice President for Finance and Operations at Sam Houston, overseeing several of the finance functions and working closely with auxiliary operations. She is involved with creating the division strategic plan and assessing policy and procedure to ensure efficiency and provide a frictionless customer experience.
Tessy enjoys reading, George Washington is her hero and she is a fanatic about all things relating to the American Revolution. Her husband is a lifelong law enforcement officer and currently serves on the SHSU Police Department. They have two wonderful children and a great son in law. She enjoys spending time with her family and her silky Chihuahua, named Louise.
Tessy is a graduate of the University of Texas at El Paso and hopes to serve WeLEAD by working with women and their allies to lead the next generation of SHSU to their full potential.
---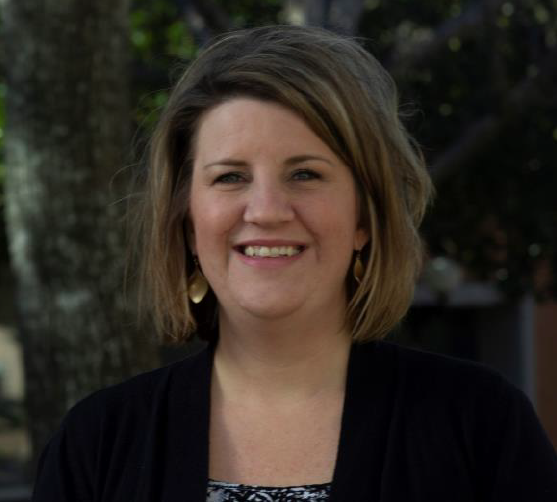 Kyley Houck | Co-Chair
Kyley Houck is a University of Texas at San Antonio alumni with a degree in General Business. She has worked in higher education, and more specifically, the Finance and Operations division of higher ed for over 10 years. For five of those years, she worked as the P-Card Coordinator for Stephen F Austin State University.
In 2013, she moved to Huntsville, Tx where she began working as an Administrative Coordinator for the VPFO's office and then on to Budget Analyst and Budget Analyst II for the Budget Department. Kyley's favorite part of her job is assisting departments in a field they often find overwhelming.
In 2017, Kyley attended a SACUBO Women's conference with fellow We LEAD chair, Tessy Rappé and other coworkers including We LEAD Member Coordinator, Heather Varela, and the idea of We LEAD was born. Since Kyley works in a service area, she has grown to know many women across SHSU and used her contacts to canvas the needs, ideas and opinions of women and what they'd like to see in a women's leadership group. Kyley hopes to build We LEAD into a permanent fixture at SHSU that all women and allies can utilize to learn, grow and enhance their careers. When Kyley is not at SHSU, she is chasing after her two little girls with her husband, Chad.
---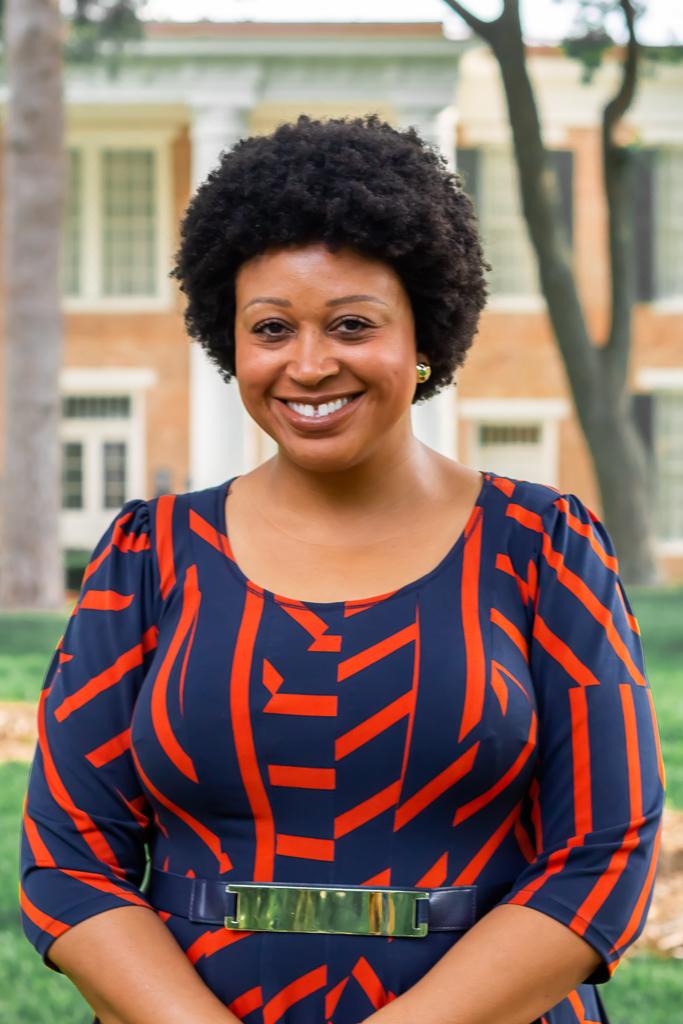 Tiffany Driver | Program Director
Tiffany (Flenoy) Driver is an SHSU alumna from Katy Texas, who graduated in December 2004 with her degree in Public Relations. Upon graduation, she began her professional career at SHSU in the Department of Student Activities, where she served for three years. In addition to working at Sam, Tiffany has also worked at Rice University and Houston Community College. To the We LEAD Program Director position, she brings a diverse background in working in events & programming (13 professional years); ranging from very high end donor related events for a University President to large & small scale events focused on students. Tiffany has a Masters in Higher Education from Abilene Christian University and is currently an Assistant Director for SH - ELITE. Tiffany is also a wife to an SHSU Criminal Justice graduate (Joe) and Mom to a rambunctious, spunky and carefree toddler (Rory.) In her free time, she enjoys reading, spending time with family, going to the movies alone and painting her fingernails. Her nails actually have their own Instagram page with a whopping 134 followers!
---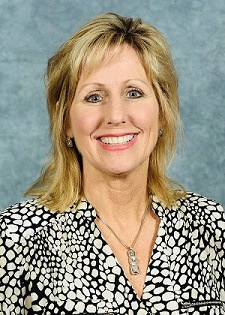 Michele Mitchell | Treasurer
Michele Mitchell is a native of Huntsville, Texas and a 1986 graduate of Sam Houston State University. Upon receiving her Bachelor of Business Administration degree, Michele began her career as a court reporter for the Federal District Court in Houston, Texas. She transitioned from this role to a Financial Analyst and then became the Director of Procurement for the Federal District Court in late 1987. Michele continued her career with the Federal District Court moving to Washington D.C. in 1992 to work for the Administrative Offices of the Federal Court System. She continued to live and work in the D.C. metropolitan area until returning to Texas in 2000.
After returning to Texas, Michele took time off to stay home with her children and in August of 2009 began working in the Office of the Vice President for Finance and Operations as the Executive Assistant to the Vice President. She currently holds this role, and responsible for overseeing and coordinating activities of the office, as well as, serving as a liaison for the office to other university executives, departments, students, faculty, staff, alumni, and distinguished guests.
Michele is excited to serve as the Treasurer of We LEAD and is looking forward being a part of an organization whose vision is to provide programs and opportunities which develop, unite and empower women to be successful both professionally and personally. In her spare time, Michele enjoys watching and participating in sports and spending time with her husband Trevor and their five children. She also enjoys spoiling her two black poodles Stella, a standard poodle and Sissy, a toy poodle.
---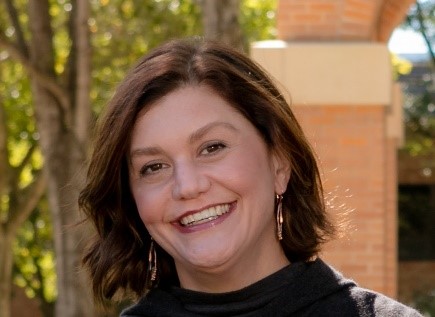 Heather Varela | Membership Coordinator
Heather Varela is from San Antonio, Texas (Go Spurs Go!) and has 20 years of HR experience in the healthcare, manufacturing, technology and now higher education. She has concentrated on employee relations, employment law, and staffing. Helping to create and maintain a fair and engaging work environment is very important to her. As the SHSU Diversity Coordinator, her job is to develop and implement Diversity, Equity and Inclusion policies and procedures, and act as a liaison with diversity initiatives and committees across campus. She is also a Title IX Investigator. She serves on the University Diversity Committee, and has helped establish We LEAD on campus. She is a mother to a son and a daughter, and a wife to a veteran. She has two dogs, and loves to travel, hike, eat, and laugh. Her CliftonStrengths top five include Harmony, Relator, Responsibility and Consistency, which is also known as Fairness.
---
Meghan Burton | Marketing & Webmaster
Meghan Burton is a native of Huntsville, Texas, and a second-generation graduate of Sam Houston State University with a Bachelor of Business Administration in marketing and an MBA. Meghan has worked in marketing to prospective SHSU students her entire professional career and loves her job. Meghan has experience with marketing strategy, advertising, copywriting, graphic design, web editing, video editing, marketing research, and reporting. Outside of work, Meghan enjoys being very involved in her church, crafting for her side hustle, spending time with family & friends, spoiling her dog, playing board or arcade games, and watching movies from her extensive DVD collection.
Meghan is excited to serve in the marketing & webmaster role for We LEAD because she believes the group is a great resource for professional development and networking and she would like to help promote it further so it may continue to thrive.
---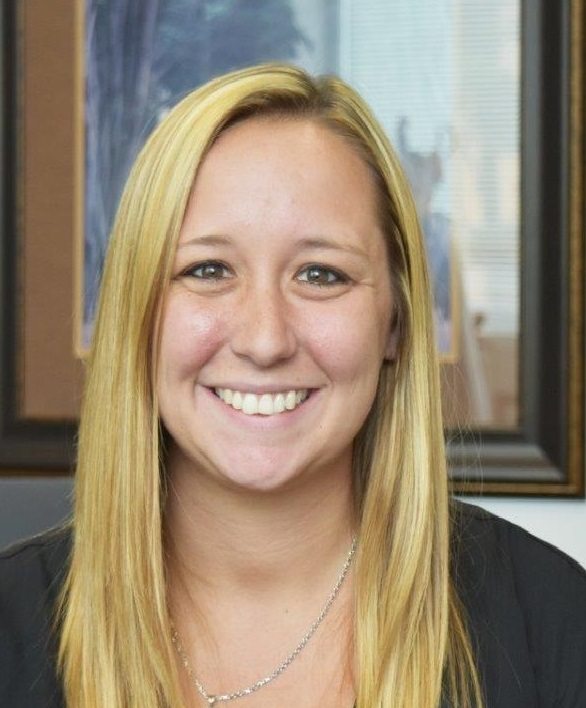 Jaime Anderson | Faculty Board Member
Jaime Anderson joined the faculty in the Department of Psychology and Philosophy at SHSU in 2016. Originally from Cincinnati, Ohio, she received her B.A. in Psychology and German from the University of Dayton, her M.S. in Clinical Psychology from Eastern Kentucky University, and her Ph.D. in Clinical Psychology from the University of Alabama (Roll Tide!). Jaime loves her position in the psychology department, particularly mentoring undergraduate and graduate students on research and training a new generation of clinical psychologists. She is excited to have the opportunity to be involved with an organization dedicated to women's leadership, and hopes to help WeLEAD grow on our campus. In her free time, Jaime enjoys spending time with her husband and puppies, reading, playing board games, and exploring her new Texas home.
---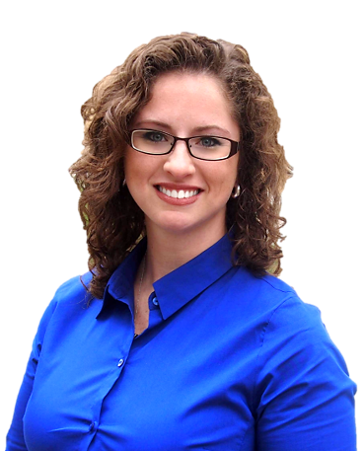 Dana Bible | Faculty Board Member
Dana E. Bible is an Assistant Professor of Business Communication at Sam Houston State University. She is the program sponsor for the Business Learning Community, a subset of the University's Student Success Initiative. Prior to accepting a full-time faculty position, she worked on the administrative side of the University and as an adjunct instructor for almost a decade. Her commitment to serving her students and the academy is evident through her mentorship and committee work.
Dr. Bible has a doctorate in Educational Leadership with a concentration in Higher Education from Sam Houston State University. After earning her bachelor's degree in Business, and an MBA from Sam Houston State University, she pursued a career in the private sector before finding her calling in higher education. It is this winding career path that drives her research agenda, which primarily focuses on developmental networks, leadership, and diversity. In addition to her primary research areas, she also enjoys collaborating with scholars from a variety of disciplines and research areas.
When not working, she enjoys toiling away in her organic gardens with her 2 dogs, Lord Ehno J. Montgomery and Prince Piper Pants Collins.
---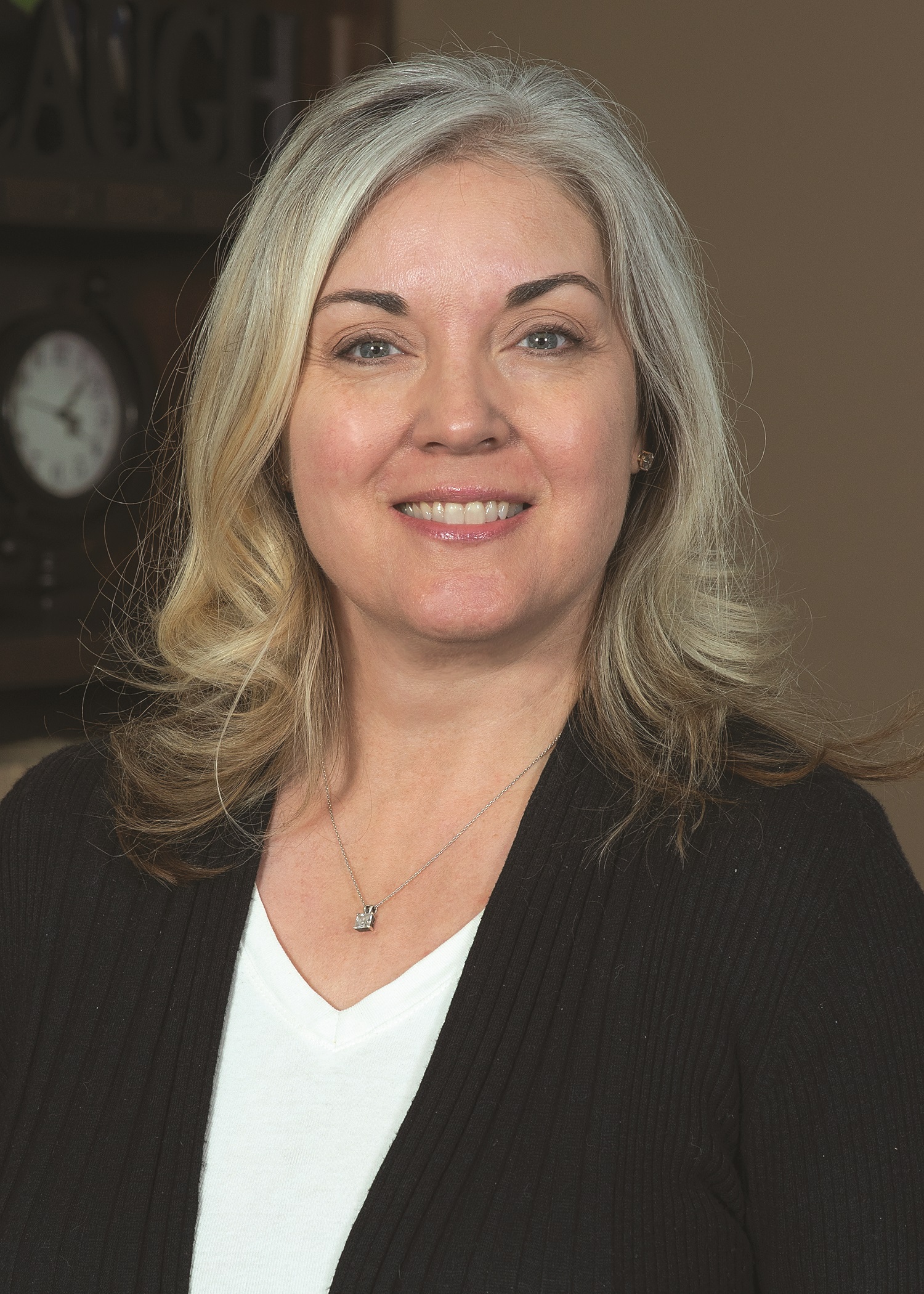 Lisa Chaddick | Faculty Board Member
Lisa has a Bachelor's degree in Health and a minor in Business from SHSU, a Paralegal certificate from Suffolk University, and a Master's degree in Public Health from the University of Michigan. She is currently a doctoral student in SHSU's Higher Education Leadership program where she hopes to become an academic program evaluation specialist.
Lisa began her career at SHSU in 2011 and worked for Student Affairs for 4 years. She currently works in Academic Affairs as the Internship Coordinator for the Department of Population Health. Lisa's professional purpose at SHSU is to coordinate, prepare, guide, and teach students in their internships so they can earn their college degrees and have a better quality of life.
When not at work, Lisa enjoys spending time with her family and pets (Rainy, Franny, Stormy (cats), and Blue (the most handsome Crowntail betta fish - ever)), going for long walks, cooking, gardening, and enjoying nature. She is an advocate for animals, the LGBTQ community, the environment, and the homeless.
Lisa hopes to serve WeLead by coordinating outstanding educational programming for women and their allies here at SHSU.
---
Jennifer Didier | Faculty Board Member
Jennifer J. Didier is currently a Professor in the Department of Kinesiology in the College of Health Sciences at Sam Houston State University. She earned her B.S. and M.S. in Kinesiology and Psychology from Texas A&M University, and her Ph.D. in Motor Behavior, Biomechanics, and Psychology from Louisiana State University. She was a professor at Southeastern Louisiana University in the Department of Kinesiology and Health Studies for eight years before accepting her position in 2010 at Sam Houston State University. Her research interests include ACL injury prevention strategies for female athletes, the integration of motor learning concepts in physical education, and the reliability and validity of research tools used in exercise science. She has a very smart, outgoing, active six year old daughter who keeps very busy outside of work and is married to Brad, a special education teacher here in Huntsville. Jennifer and her husband are avid recreational cyclists and recently converted to the WFPB (whole food/plant based) way of eating to do our part to save our health and the planet. Jennifer is also a retired triathlete, competitive cyclist, and soccer player, and currently spends her limited free time year round promoting physical activity and healthy living and fundraising for Bike MS and other charities.