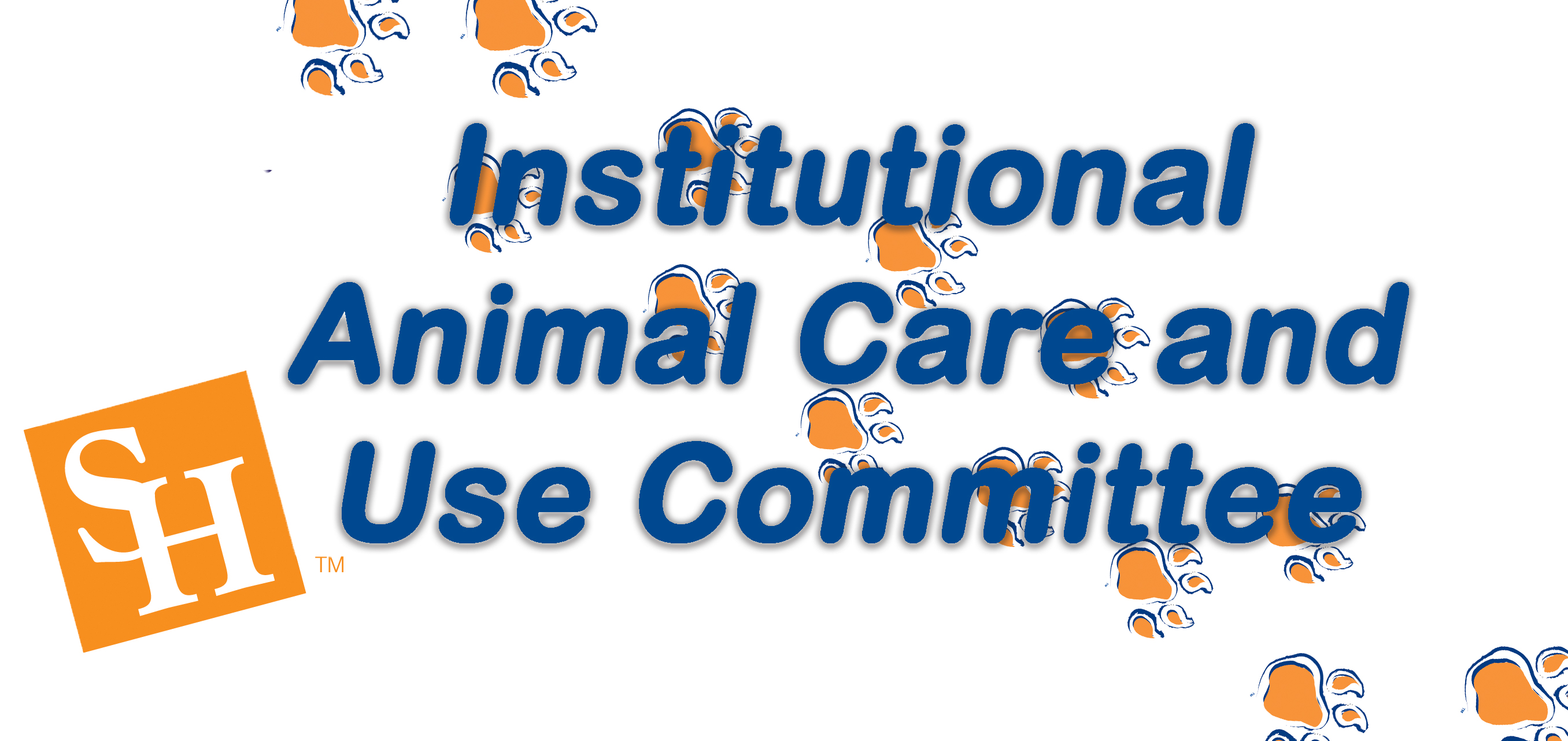 It is the policy of the SHSU IACUC that hard copies of all IACUC applications are to be submitted to ORSP to be eligible for review. This is still the case, because you are now required to obtain your Department Chair's signature.
Any faculty or student conducting research involving Animal Subjects must use these updated IACUC applications. Please note that the IACUC will no longer accept proposals using old application forms.
In an effort to comply with federal guidelines more conservatively, the IACUC is requiring all PIs to complete the Annual Review Form (Form F). Other forms may be required as appropriate for your research; if you have any questions about which forms you will need to fill out, please contact Sharla Miles.
Animal Use Forms for Animal Researchers
Animal Care and Use Application Form A - Animal Colony
Animal Care and Use Application Form B - Teaching
Animal Care and Use Application Form C - Research
Animal Care and Use Application Form D - Demonstration/Display
Animal Care and Use Application Form E - Venomous Animals
Animal Care and Use Application Form F - Annual Review Form
Animal Care and Use Application Form G - Amendment
Animal Care and Use Form J - Adverse Event/Unanticipated Problem
Animal Care and Use Form X - Exempt Review Application
Animal Use Forms for the Institutional Animal Care & Use Committee
Animal Care and Use Application Form H - Post-Approval Monitoring
Animal Care and Use Application Form I - Vertebrate Animal Housing Inspection
IACUC Protocol Review Checklist for Research Applications (for IACUC Member Use during DMR procedures)