Read RSS Feeds in Outlook
To read RSS Feeds in Outlook, first subscribe to an RSS Feed.
RSS Feed subscriptions appear in the Folder Pane under the RSS Feeds folder.
Click the folder that contains the RSS Feed.
In the message list, select a message.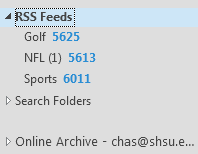 The contents of the RSS item appear in the Reading Pane . Double-click the RSS item in the message list to open it in a new window.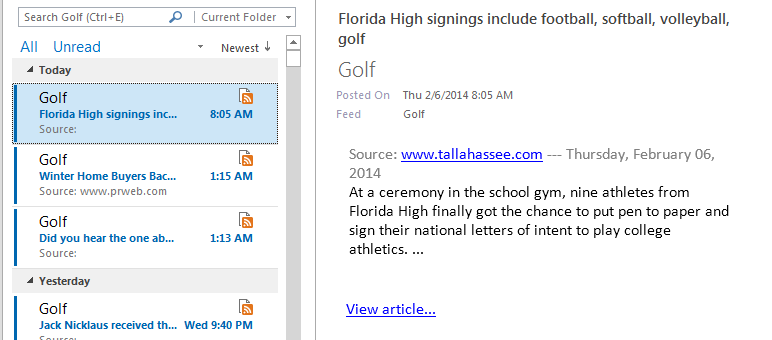 Many RSS items are summaries of a larger article. A link to the full article is usually included in the body of the RSS item. To view or download the full item, do one of the following:
Click the link in the body of the RSS item.
Click Home > View Article.
Click Home > Download Content.
The content is downloaded as an attachment titled Full article.htm. Double-click the attachment to open it in your web browser or right-click the attachment, click Save As, and then select the folder where you want to save the attachment.