To manages your devices for two-factor authentication, go to the Duo enrollment site and log in. You will need to click the Cancel button to cancel Duo authentication.
Next, click on My Settings & Devices.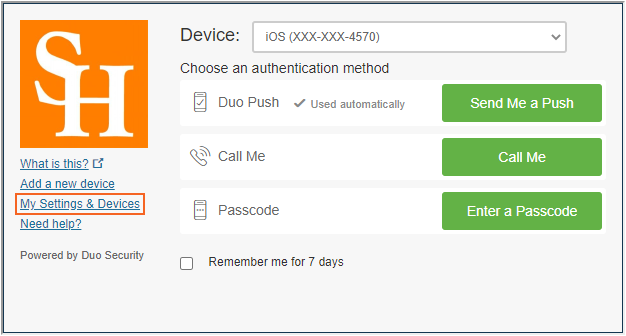 The next screen will show you all of the options that you have set up in the Duo system. To proceed, click on the + Add another device link to enroll another device or the Device Options button to modify a current device.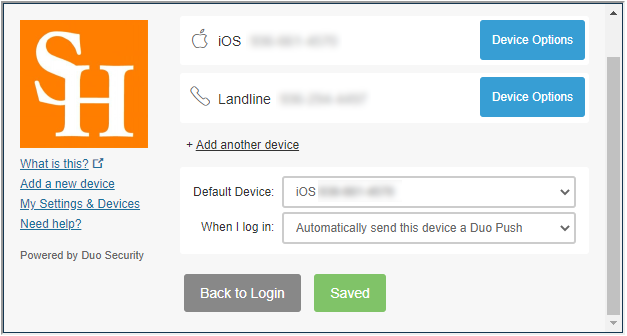 Once you click the Device Options button, you can select to Reactivate the device, Change the Device Name, or remove the device.