Two-Factor Authentication
Get Started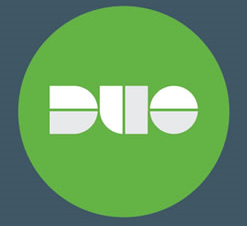 Cyber-attacks against businesses, government institutions, banks and universities are on the rise. If any attack is successful, it could mean the compromise of your personally identifiable information such as your name, birth date, social security number, bank account information, and grades just to mention a few.
You will need to go to the Two-Factor Authentication Self-Service Portal in order to enroll in DUO. Enter your username and password and then select Start Setup. Choose the device you are adding (Suggested Mobile Phone) and click Continue. Enter your full phone number including the area code and choose the type of phone you have. When you see the screen to install Duo Mobile click on the link to open the app store to install the Duo Mobile application. Once the Duo mobile app is installed navigate back to the web app (i.e. Safari/Chrome) and click I have Duo Mobile installed. If done on a mobile phone the page will open the DUO app and ask to name the account. If on a computer you will need to scan the QR code within the DUO Mobile application by clicking the + icon at the top right of the screen.
You can find additional enrollment information on our Enrolling page.
Sam Houston State University is committed to protecting your data. We have partnered with other Texas State University System schools to implement two-factor authentication by Duo Security, Inc.
Two-factor authentication adds an additional layer of security to your login credentials by requiring a second factor (like your smart phone) to verify your identity. Your accounts and data remain secure even if your password is compromised.
What are the "factors" used for authentication?
The factors that are normally used are:
Something you know – A unique username and password.
Something you have – A smart phone.
Something you are – A fingerprint or retina scan.
In this case, we will be using the "something you know" and "something you have."
Learn