Duo - Logging in with a Passcode
Go to the Duo Self-Service (duo.shsu.edu) site. Log in with SHSU username and password.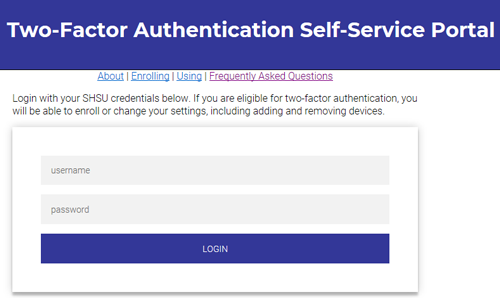 Click on the Enter a Passcode authentication method.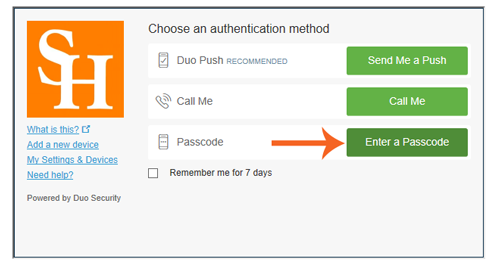 Click the Text me new codes button.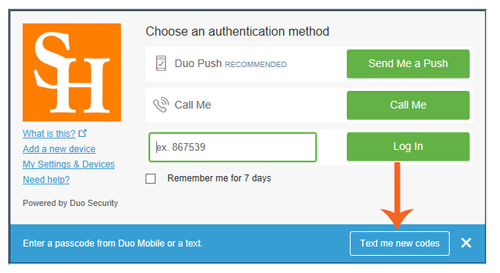 This will text a set of codes that can be used when cellular service is not available (codes have been blurred and grayed for security reasons).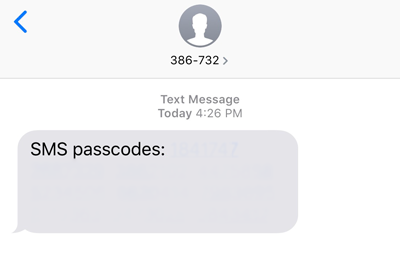 Enter one of the codes in the passcode area and select Log In.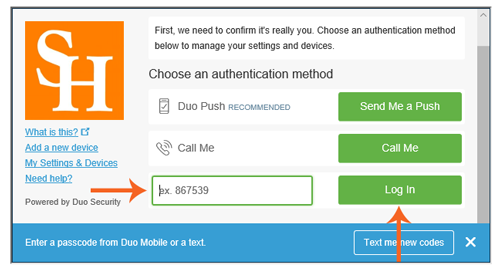 In addition, most cell phones have the ability to connect to WiFi. The Internet connection provided by a WiFi hotspot will allow you to use the Duo App.
If Duo is set to another preference such as automatically send a push notification or calling, you will need to tell Duo to cancel that option before requesting passcodes. The option to cancel will be in the blue are at the bottom of the display box.