From the enrollment website, enter your SHSU credentials to login and then click Start Setup.

Select the type of device you are adding and click Continue.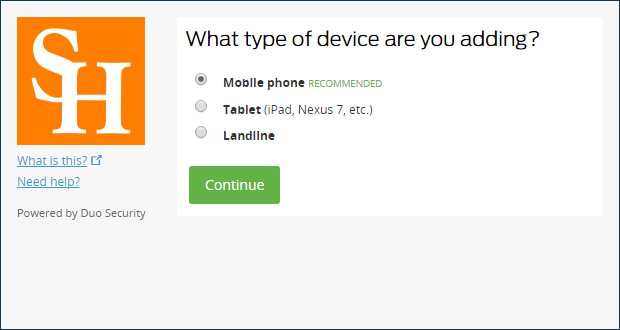 Enter your cell phone number and click Continue.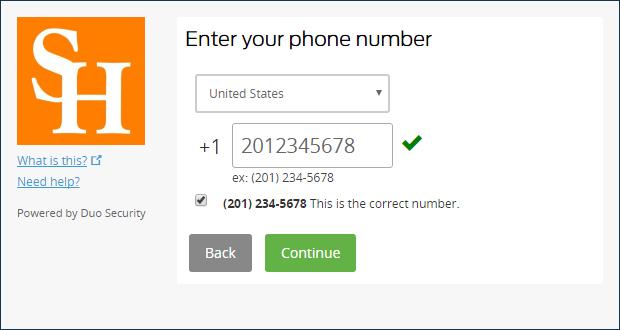 Select the type of smartphone you are using and click Continue.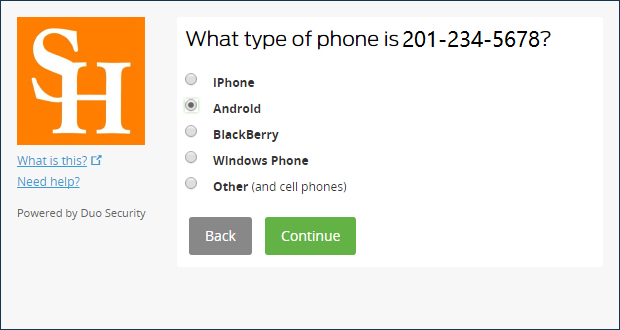 If you have not done so already, when you see the screen to Install Duo Mobile log into your smartphone and install the Duo Mobile application. Once the Duo mobile app is installed, click I have Duo Mobile installed.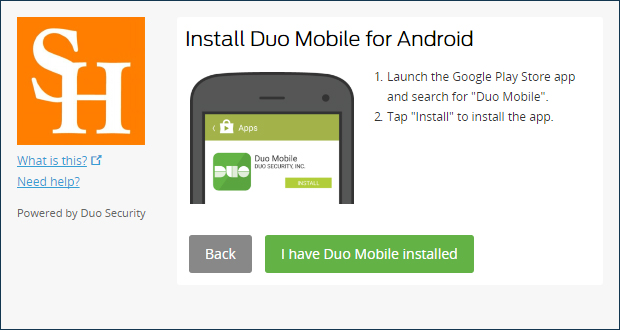 A screen with a QR code will be presented.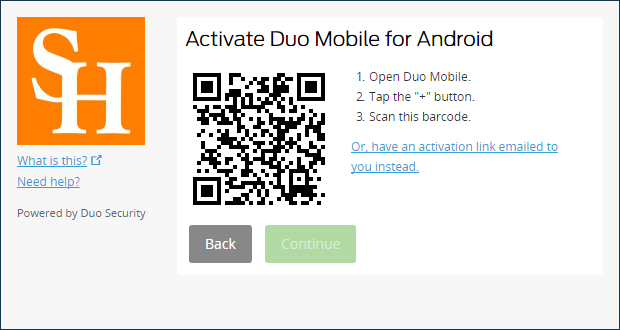 NOTE: If you have begun your enrollment from your device, you will need to click on the "Or, have an activation link emailed to you instead" link rather than scan the QR Code. Open the email from your device and click on the link contained within. The Duo Mobile app will be opened and your account will be activated.
Click the + sign at the top of the Duo Mobile app on your smartphone.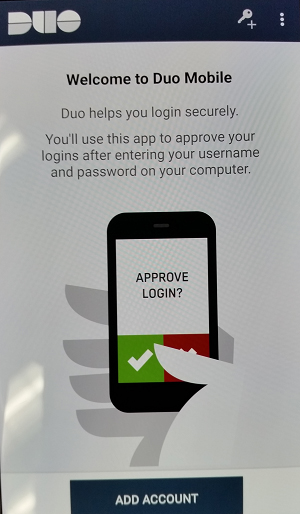 The Duo Mobile app will now have a window that is using your smartphone's camera. Point your smartphone's camera to the screen on your desktop or laptop so that the QR code is visible in the window. The Duo Mobile app will automatically scan the code and process the activation.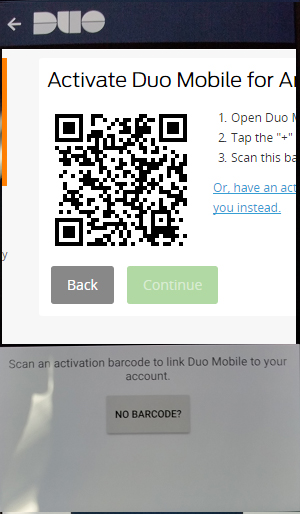 The following Key Icon with Sam Houston State University will appear in the Duo Mobile application.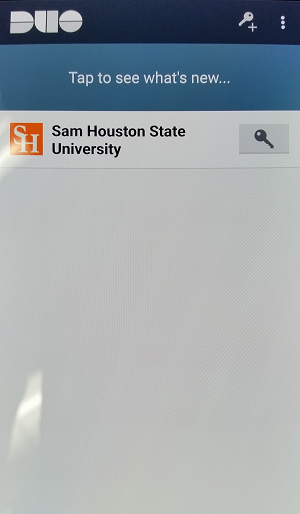 On your desktop or laptop, the enrollment QR code will automatically change to a check mark and the Continue button will be enabled. Click Continue.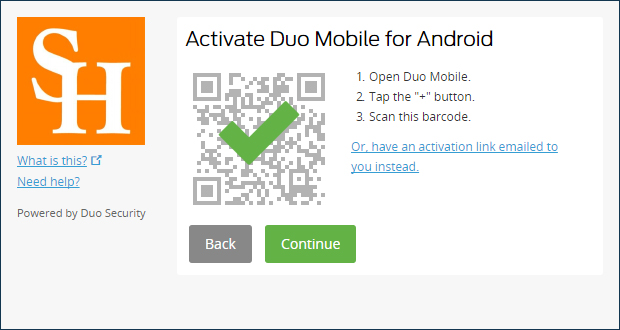 Your phone number will now show up for confirmation. Because Duo Push is the most convenient way to use Duo Two-Factor Authentication, you can select Automatically send this device a Duo Push from the drop down box. Click Finish Enrollment.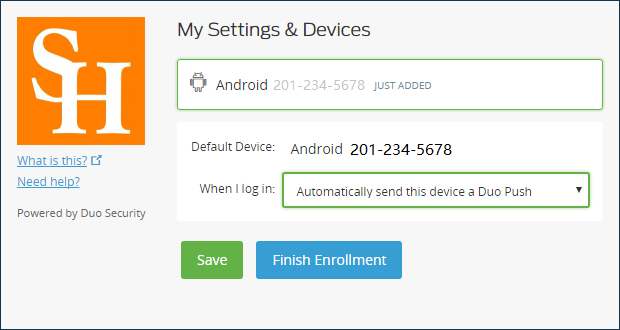 The enrollment process is now complete. Thank you for enrolling and enhancing SHSU's security by using Two-Factor Authentication.