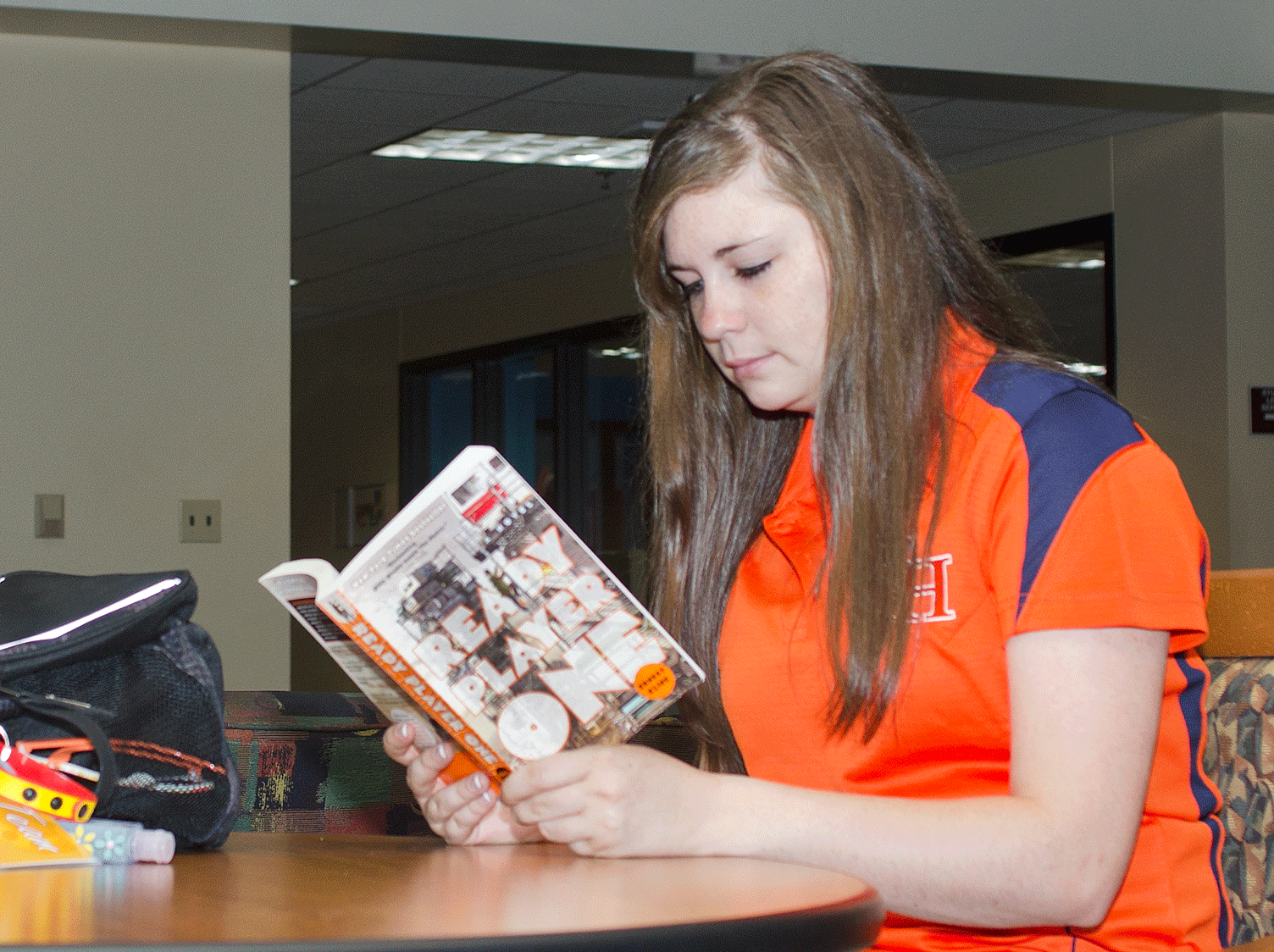 Through the SHSU Common Reader program, SHSU students and faculty participate in curriculum development workshops to expand the reach of common intellectual experiences related to the annually selected book. First-year students receive their copy as a summer reading assignment during orientation sessions. Faculty and staff develop and present scholarly dialogues about complex subjects through coursework and through co-curricular scholarships and events at the biannual Author's Forum. Students experience a common campus-wide cross-disciplinary conversation designed to enhance critical thinking about complex subjects.
Our Mission
The mission of the SHSU Common Reading Program is to create a shared academic/intellectual experience, facilitate a campus-wide cross-disciplinary conversation, and enhance the community with students, faculty, and staff.
For more information on the SHSU Common Reading Program, contact us at commonreader@shsu.edu.
Past Common Readers
2023-2024: The Anthropocene Reviewed: Essays on a Human-Centered Planet by John Green
2022-2023: Sitting Pretty: The View From My Ordinary Resilient Disabled Body by Rebekah Taussig
2021-2022: Counting Descent by Clint Smith
2020-2021: American Like Me edited by America Ferrera
2019-2020: Educated: A Memoir by Tara Westover
2018-2019: What Unites Us by alumnus Dan Rather
2017-2018: The Good Food Revolution by Will Allen
2016-2017: An Astronaut's Guide to Life on Earth by Col. Chris Hadfield
2015-2016: Enrique's Journey by Sonia Nazario
2014-2015: Ready Player One by Ernest Cline
2013-2014: The Power of Habit by Charles Duhigg
2012-2013: The Immortal Life of Henrietta Lacks by Rebecca Skloot
2011-2012: Isaac's Storm by Erik Larson
2010-2011: China's Son by Da Chen
2009-2010: The Fly in the Ointment by Dr. Joe Schwarcz
2008-2009: Affluenza: The All-Consuming Epidemic by John de Graaf
NOTE: Events open to Sam Houston State University students, faculty, staff, and alumni. You must present your active Bearkat OneCard to attend these events.