Earth Day 2017
"Conserving Energy Now for Tomorrow"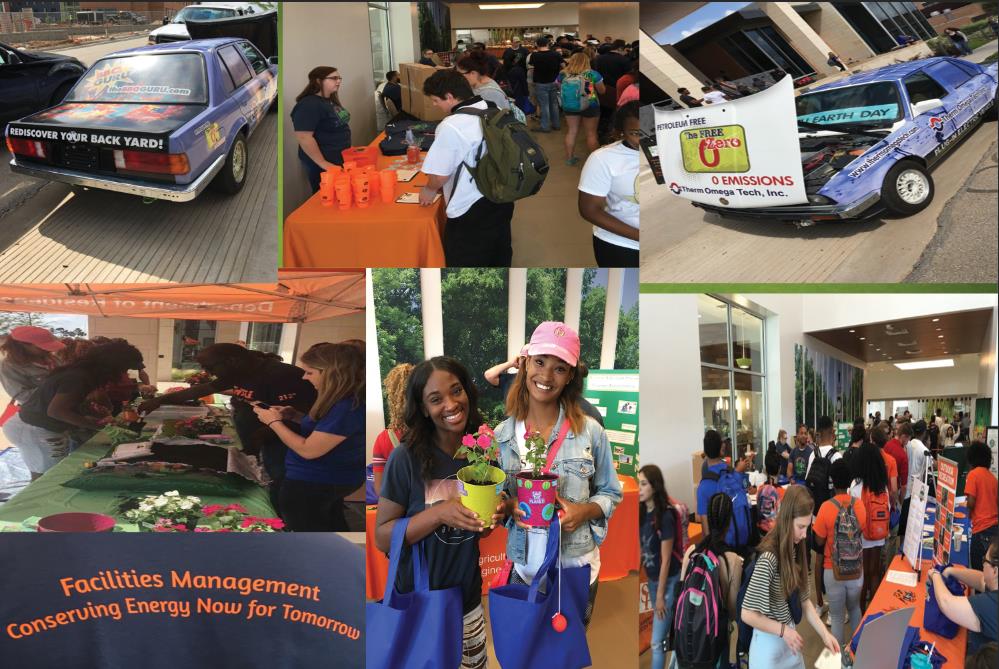 SHSU Earth Day 2017- Facilities Management, SHSU Dining, Recreational Sports, Residence Life, Renewable and Clean Energy Association (RCEA Club) and others came together to help make Sam Houston a more sustainable campus with a variety of activities.
SHSU Students took pledges to be more sustainable with water, electricity, recycling, and producing less food waste. SHSU dining gave information on the effects of meat-based protein compared to plant-based protein in the food chain and what each does to the earth. The RCEA Club had an all-electric BMW displayed and SHSU Arborist, Evan Anderson, gave campus tree tours.