Our Green SHSU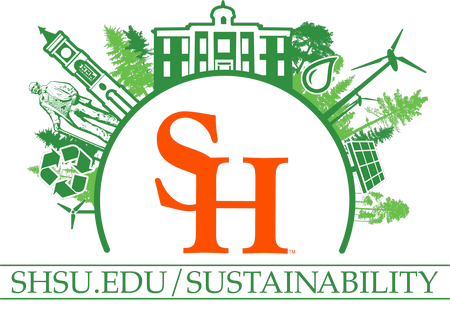 Sam Houston State University is committed to promoting an ecologically-friendly campus, while actively reducing its carbon footprint on the world. In everything we do, from the campus surroundings, to academics, to the daily operation of our buildings and facilities, we are continually taking steps to make SHSU more sustainable.
Our mission is to motivate, facilitate and coordinate change through campus-wide partnerships and projects to create a culture of sustainability at SHSU.
If you are interested in learning more about sustainability at SHSU, please email sustainability@shsu.edu to be put in touch with the appropriate department.
Sam Houston State University supports sustainability in many areas and is always seeking to expand support of the following initiatives: