SHSU Charter School Robotics Program
The Robotics program is available to K to 6th-grade students at the SHSU Charter School from all four locations.
Our program enables students to become familiar with STEM concepts while coding, designing, and building robots. During our robotics class, students solve different challenges and develop critical thinking skills, creativity, teamwork, and competitiveness.
From K to 2nd grade, our students work with coding applications, programable BeeBots, and the robot-building kits Lego WeDo.
From 3rd to 6th grade, students develop their coding skills with Scratch and Code.org, designing and programming robots with the EV3 and Lego Spike kits.
Our program includes the FIRST Lego League content and curriculum using the EV3 and Spike robot kit.
On January 28, the robotics teams of SHSU Charter School participated in the San Jacinto First Lego League Qualifier. During the event, the teams demonstrated gracious professionalism and teamwork.
The SHSU charter school robotics teams achieve the following:
Breakthrough Award: This award celebrates a team that made significant progress in their confidence and capability in both the Robot Game and Innovation Project and is a shining example of excellent Core Values. They demonstrate that they understand that what they discover is more important than what they win. Congratulations to Cypres Trails Robokats!
2nd Place Innovation Project Award: this is for the team that utilizes diverse resources for their Innovation Project to help them gain a comprehensive understanding of their problem; has a creative, well-researched solution, and effectively communicates their findings to judges and the community. Congratulations to Greengate Robo-Bearkats!
Robot Game Performance: the Brighton Academy Electra-Katz ranked in 9th place out of 22 in the main category of Robot Game. Robokats ranked in 15th place, and Robo-Bearkats in 17th place.
Coach/Mentor Award: This award goes to the coach or mentor whose leadership and guidance are clearly evident and best exemplifies the FIRST Core Values. Congratulations to Mrs. O'Keeffe.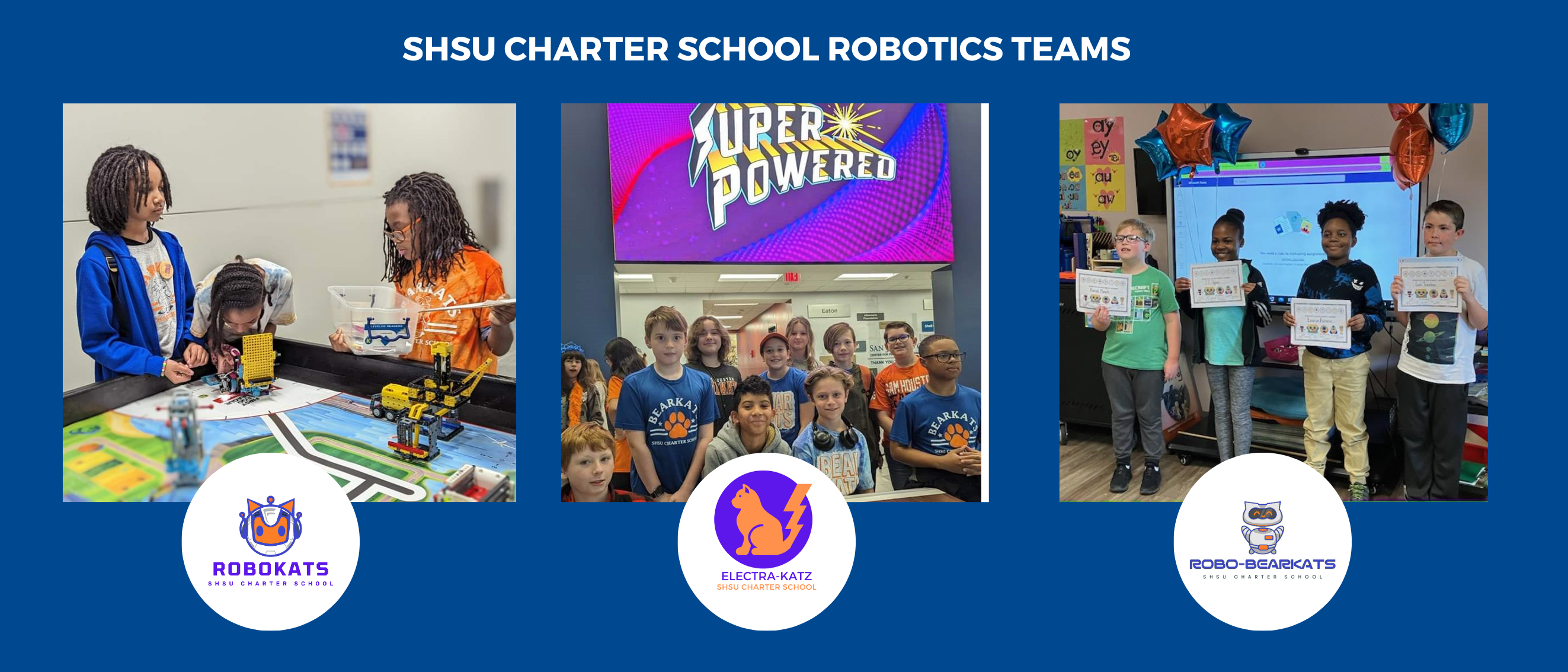 ---
---
Upcoming Events
Open application Robotics Competition 26-Jul
Open applications for coach and mentor volunteers (parents) 26-Jul
Application closes 11-Aug
Start selection (Round 1) 14-Aug -16-Aug
In-person Interviews with finalists (Round 2) 17-Aug - 18-Aug
Announce selected members 21-Aug
First Team Meeting 28-Aug
Innovation Project District Internal Tournament 1-Dec
First Lego League Qualifiers TBD
After-school Meetings:
Mondays: Brighton team meets at Brighton Campus
Tuesdays: Spring Woods team meets at Spring Woods Campus
Wednesdays: Cypress Trails team meets at Cypress Trails Campus
For more information, contact Karla O'Keeffe, kxo017@shsu.edu