The Psychological Services Center
Earlier this year the SHSU Psychological Services Center temporarily suspended its regular services due to the developing pandemic. However, we have now placed all of our clinical services on a telehealth platform in order to serve community needs. All services are offered on a generous sliding fee scale. If you have computer capabilities and are interested in receiving services via telehealth or have questions about these services, please call our main number 936 294-1210 for further information.
Mission
The PSC has a dual mission to provide services to the community as well as clinical training for doctoral level students. The PSC is staffed by students in the clinical psychology doctoral training program housed within the Department of Psychology and Philosophy at Sam Houston State University (SHSU). All students and clinical activities are closely supervised by licensed psychologists who are faculty or staff at SHSU.
The PSC strives to provide psychological services for individuals and families who are underserved in the Huntsville community and the greater east Texas region. Thus, all services are provided on a sliding scale. That is, clients are billed according to their income and other factors that influence their ability to pay for services.
The PSC provides psychotherapy for children, adolescents, adults, and families. We also provide psychological assessments including psychodiagnostic evaluations, psychoeducational assessments, and neuropsychological evaluations for children, adolescents, and adults.
The PSC provides forensic psychology services to various courts and local jurisdictions throughout east Texas.
Contact
1528 Avenue J
Sam Houston State University (Main Campus)
Huntsville, Texas 77341
For all inquiries or to make an appointment:
Clinic Director
Mary Alice Conroy, Ph.D.
Director of Clinical Training
Jorge G. Varela, Ph.D.
---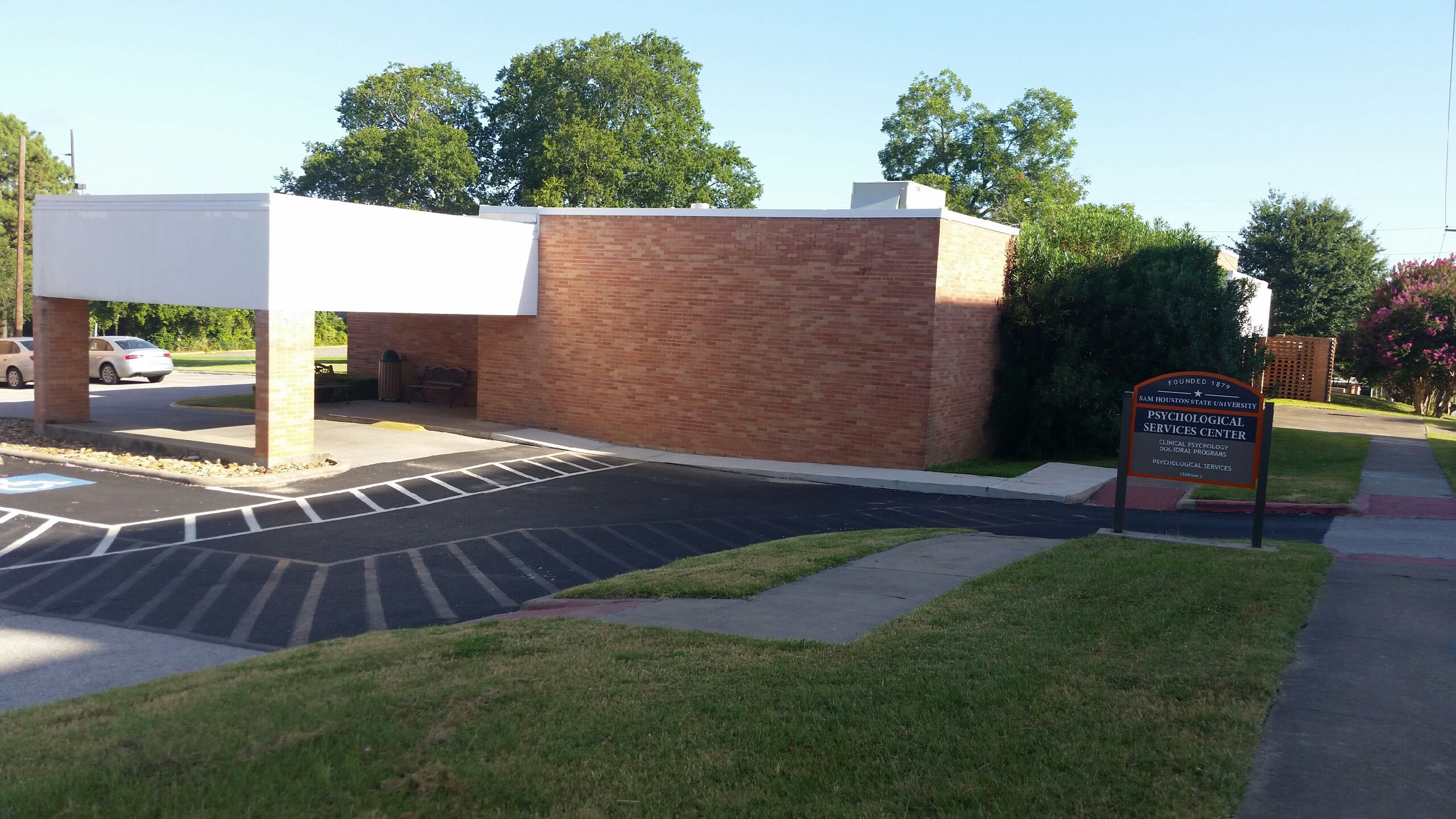 1528 Avenue J | Huntsville, TX 77340 | (936) 294-1210