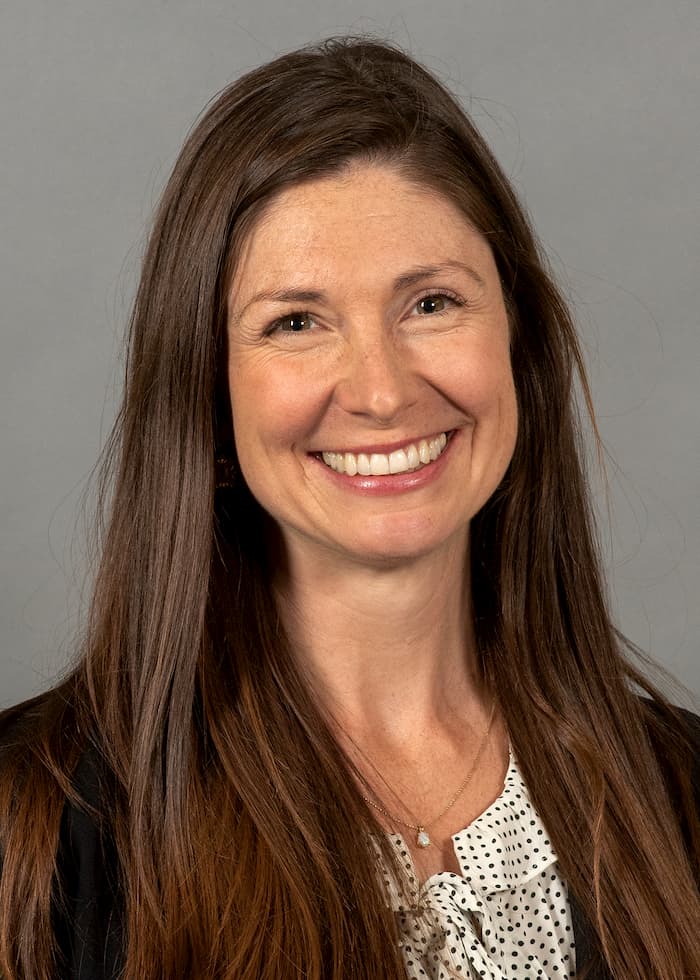 Chelsea Ratcliff
(936) 294-4662
Department of Psychology & Philosophy, Sam Houston State University, Campus Box 2447, Huntsville, Texas 77341-2447
Department: Psychology
Assistant Professor
---
Area of expertise: Dr. Ratcliff's research focuses on the impact of mental and emotional health on physical health-related outcomes for individuals with and without medical illnesses. She is also interested in studying the integration of mental health care into the medical setting, particularly for patients undergoing treatment for cancer. Finally, she studies the effect of brief behavioral and mindfulness-based interventions on mental and physical health outcomes.
Current Studies
Be-WEL Study: Examines the effect of a brief telephone-based intervention on postoperative outcomes for patients undergoing cancer-related surgery.
Learning to De-Stress Together: Examines the effect of four different approaches to reducing stress for romantic couples
Effect of Moral Injury among First Responders: Examines the protective effect of gratitude, mindfulness, and posttraumatic growth on health and quality of life among first responders who have experienced moral injury on the job
Association of Mindfulness with Body Focused Repetitive Behavior: Examines the association between mindfulness and behaviors such as skin picking and hair pulling among college students
Predictors of Cervical Cancer Screening among Latina Americans: Examines risk factors that may help explain why many Latina Americans do not receive cervical cancer screening according to national recommendations
How Todays News Affects Our Bodies and Minds: Examines the effect of news stories on physiological indices of stress
Funded Studies
Dr. Ratcliff currently has funding SHSU's Office of Research and Sponsored Programs to conduct the Be-WEL study and the study of How Todays News Affects our Bodies and Minds.
In the past, she has received research funding from the NIH/National Cancer Institute to conduct a study examining the effect of a brief mindfulness intervention on anxiety for women undergoing stereotactic breast biopsy, and from the Veteran Affairs' Mental Illness Research Education and Clinical Center to study the effect of a brief behavioral intervention on veterans undergoing major abdominal surgery.
Integrative Health Lab
The Integrative Health Lab at Sam Houston State University broadly focuses on exploring the connection between mind and body. We aim to gain a better understanding of how mental health, and interventions aimed at improving mental health, impact overall quality of life, including physical health. Additionally, we are interested in examining ways in which mental health care can be integrated into routine medical care, in order to provide patients with integrated, whole-person care.
Integrative Health Lab Website →
Courses
PSYC 8383: Doctoral Clinical Practicum II
PSYC 5388: Advanced Experimental Design
PSYC 3331: Abnormal Psychology
PSYC 2315: Psychology of Adjustment
PSYC 1301: Introduction to Psychology
SHSU Committees
Member, MA Faculty Search Committee
Member, Excellence in Scholarly and Creative Accomplishments Award Committee
Outside Committees
Chair, Early Career Psychologist Special Interest Group, Texas Psychological Association
---
CV
Curriculum Vitae is available in PDF format.
Education
Clinical Psychology, University of Houston, Houston, Texas
Clinical Psychology, University of Houston, Houston, Texas
Psychology & Religion, Trinity University, San Antonio, Texas