Welcome to the Integrated Studies Program
This new, innovative degree is becoming one of the fastest growing programs at Sam Houston State University. The Bachelor of Science degree in Integrated Studies has been completed by 210 students since 2012 and the number of students working toward completing this degree has increased by leaps and bounds! There are currently nearly 197 students enrolled in the program in January of 2020.

This degree is one that the student designs. Students choose three minors in which they are interested and complete these minors along with the state-mandated core curriculum and a few advanced courses in the College of Humanities and Social Sciences. The final class taken is a capstone course in which students discuss how the minors are blended together into a goal-focused completion.

The program best suits students who have developed a sense of their educational and life goals, and who are looking for ways to express those goals through a self-designed and self-directed university program and is perhaps best suited for the non-traditional student. The program serves the needs of students who want to individualize or create a unique academic program; students who want to obtain a broad program in liberal arts; and/or students who want to prepare for specific career goals and/or graduate school.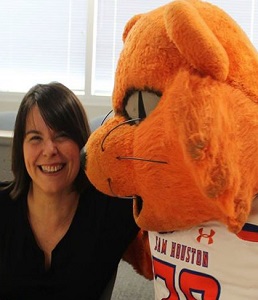 Montse Feu Lopez, Ph.D.
Program Coordinator for Integrated Studies
---
Award-Winning Online Programs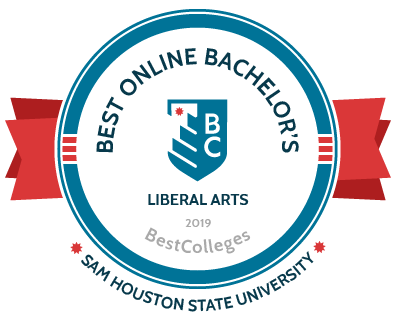 SHSU Integrated Studies was ranked one of the top online Bachelor's in Liberal Arts programs by Best Colleges.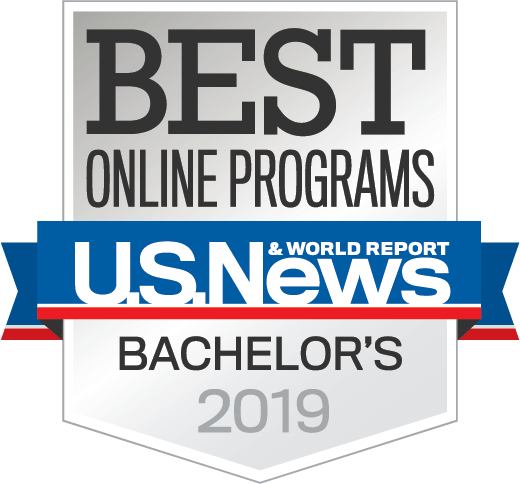 SHSU was ranked one of the top online Bachelor's programs in the country by U.S. News & World Reports.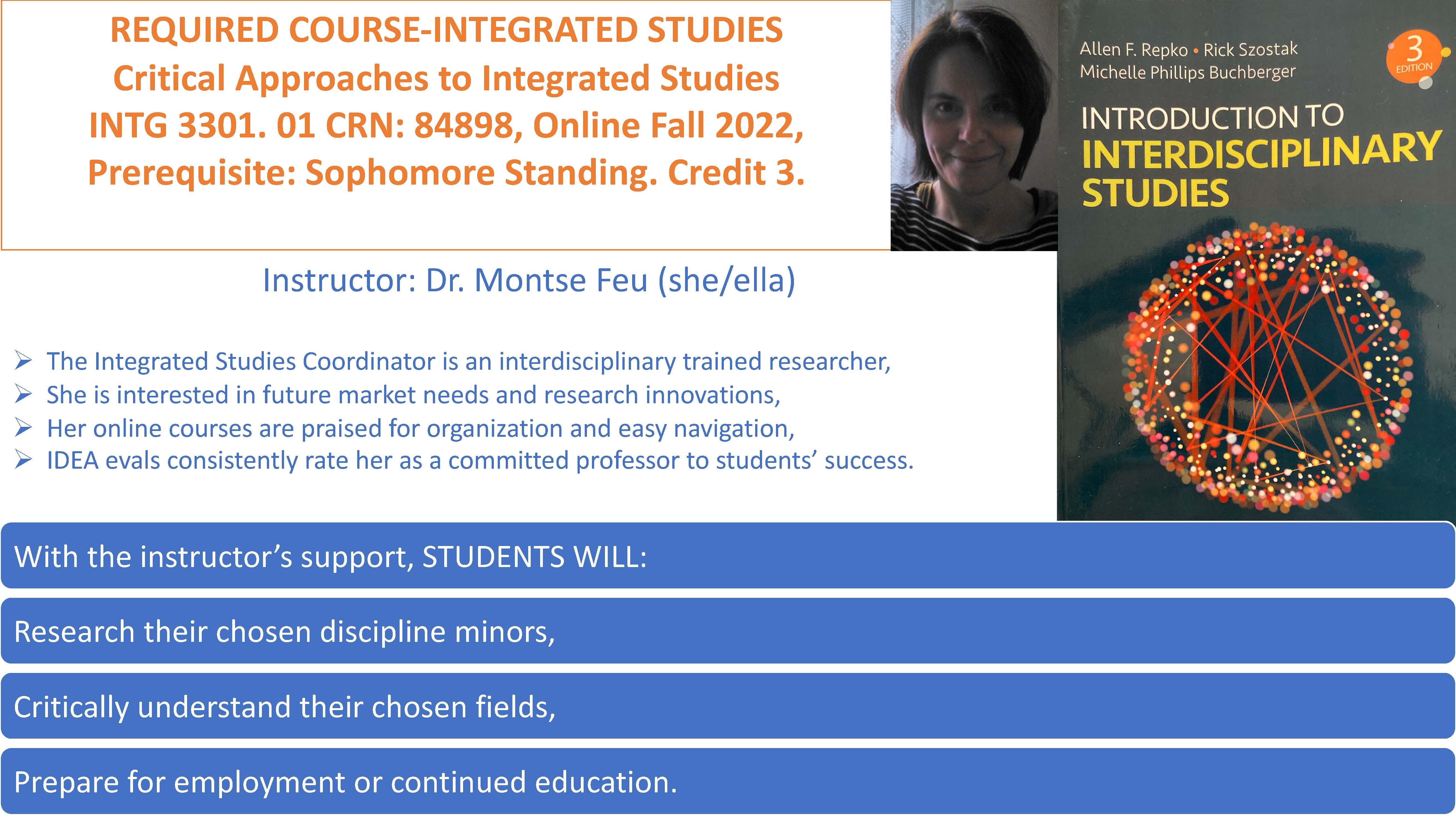 INTG3301 is designed to help students learn about their chosen discipline minors and critically understand their fields to make informed decisions when preparing themselves for employment or continued education. This course will set them ready for their senior capstone required course INTG4301.
INTG3301 is an option for students in catalog years before 22-23 and a requirement for later catalog years. If students are interested in enrolling this fall, they need to contact their advisor at the SAM Center, as they might need to have this course subbed/verified on the degree plan.