O365 Email: Setup Outlook for Mac
To add your email account to Outlook for Macs, open Outlook and select Preferences... from the Outlook menu.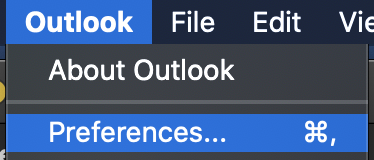 Next, click on Accounts located in the Personal Settings section.
Click on the Add Email Account button.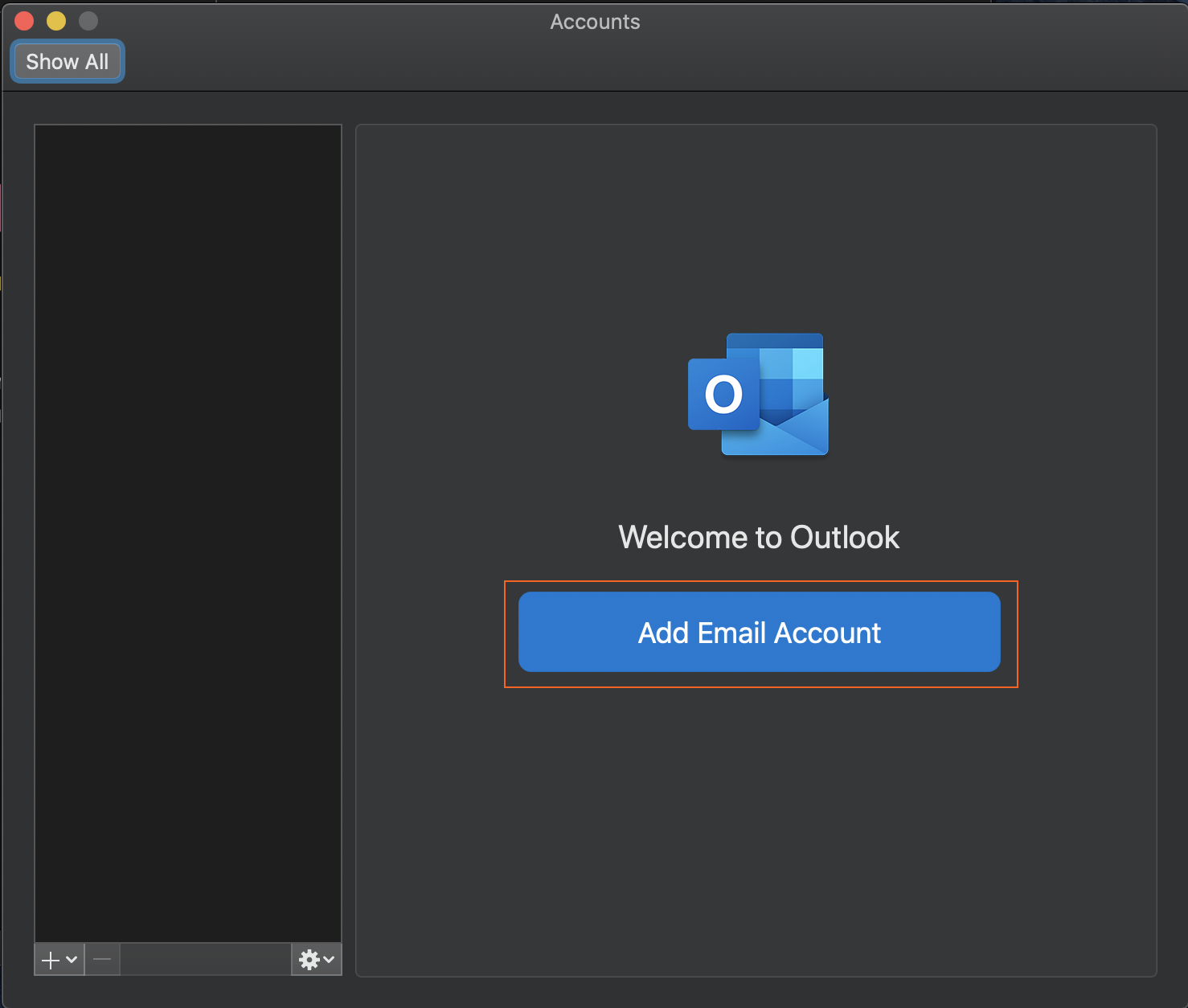 Enter your full email address and click on Continue.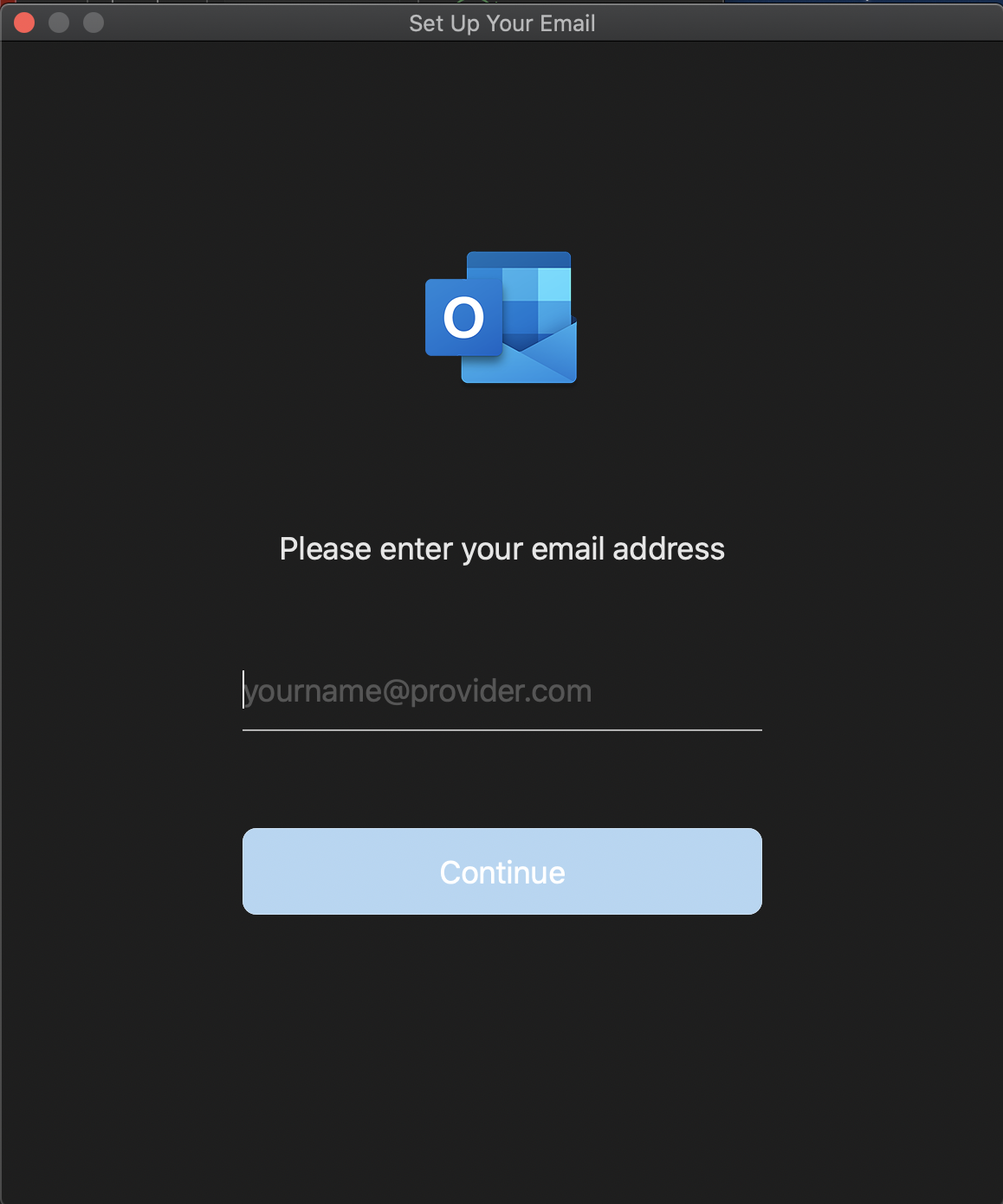 You will see a confirmation screen that shows your Office 365 email account is in the process of being added to Outlook.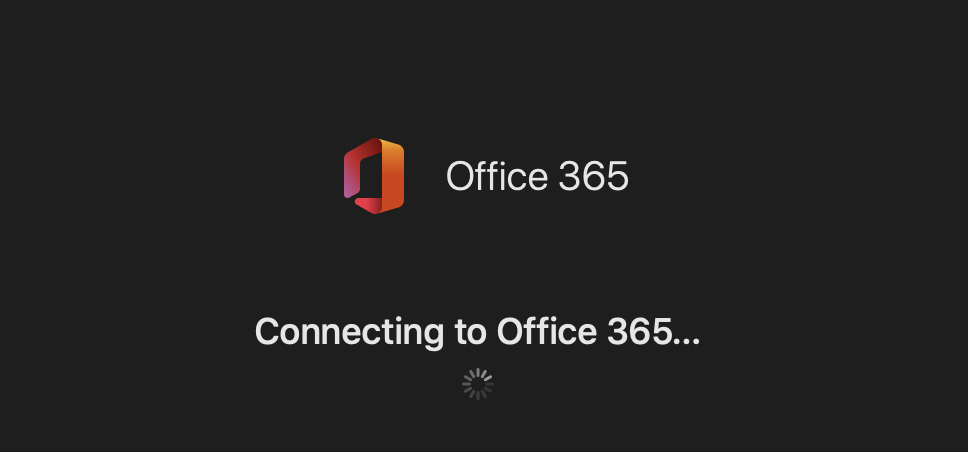 You will then be prompted to enter your password. Do so, and then click on OK.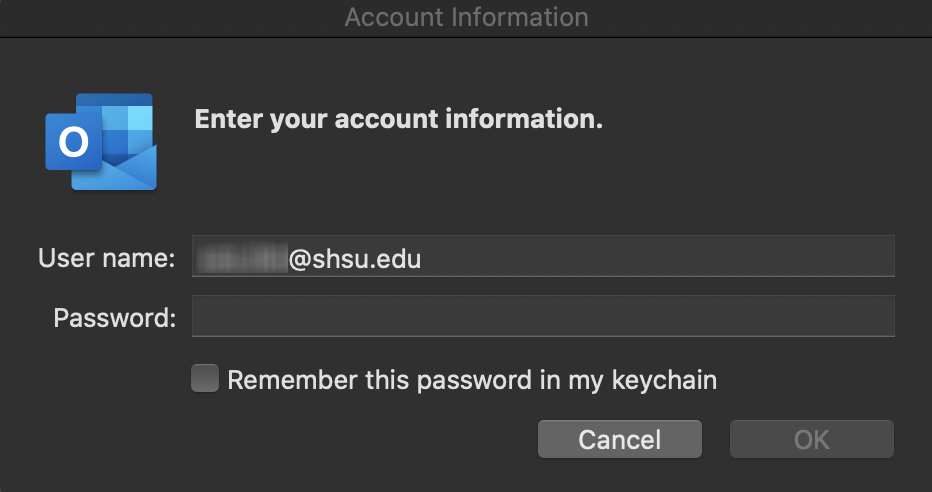 You will then receive a prompt to ask you to allow your account settings to be auto-discovered. Click Allow.
Next, you may have to authenticate with Office 365 one last time. Just enter your username and password to finalize your email setup.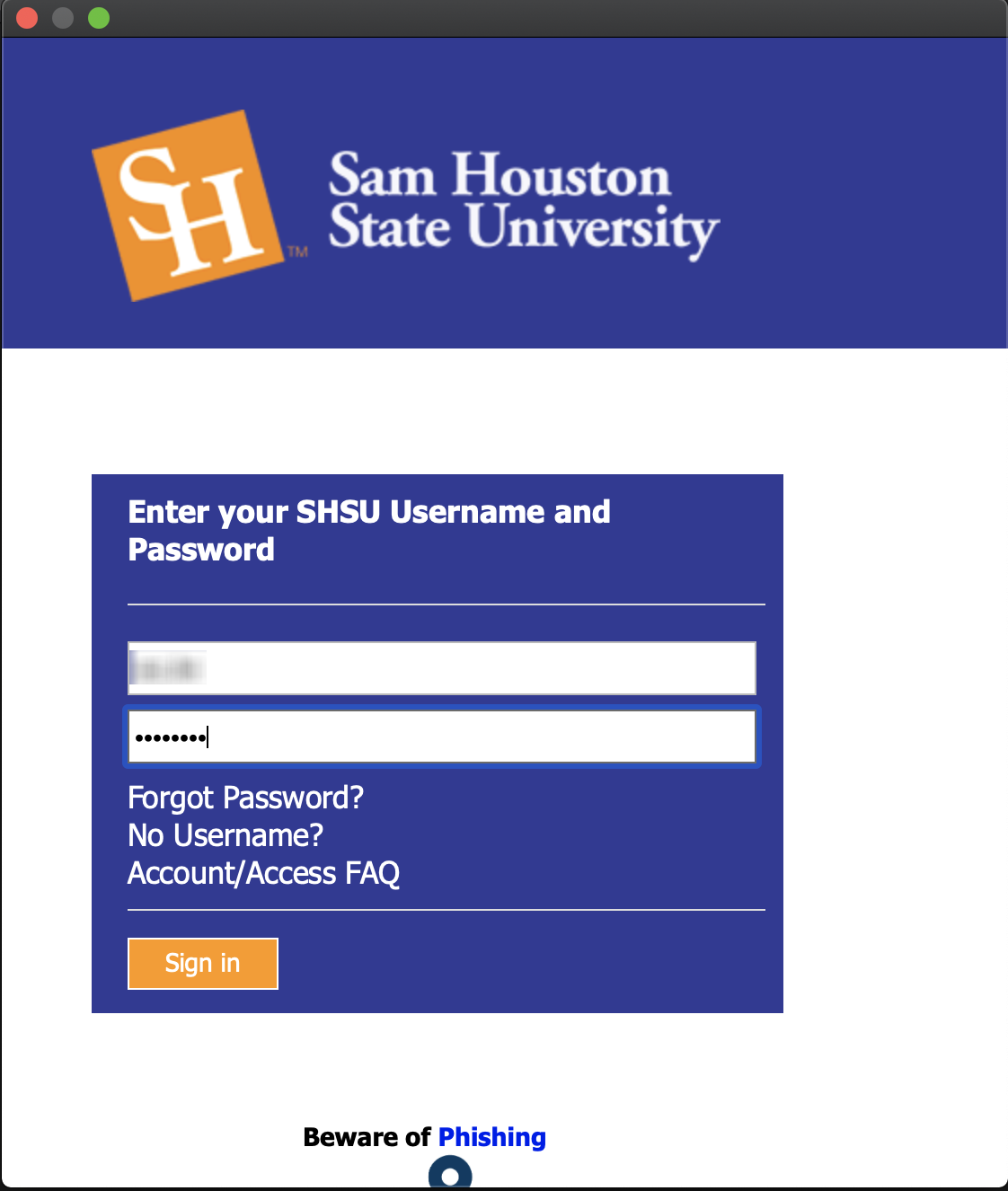 Finally, click on Done and you are all set!