Update Primary SHSU Email Address
SHSU allows faculty, staff and students to create an alias email address. You may set the alias email address as your primary contact at SHSU that will be displayed in the online directory and on outgoing email. To set your alias as your primary, follow the steps below.
Go to MySam and select all Users.
In the Manage My Profile section, select Manage SHSU E-mail Addresses.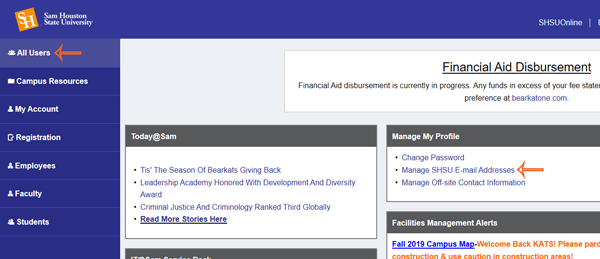 In the Active e-mail Addresses section, select make primary by the SHSU email address you wish