WELCOME TO THE SHSU HISTORY DEPARTMENT
With 21 full-time faculty members, 100 graduate students, 400 undergraduate majors, and approximately 3,500 undergraduates in our courses every semester, we are proud to report that History is one of the strongest departments at Sam Houston State University. Offering the B.A. and M.A. degrees, the department is committed to teaching excellence, curriculum innovation, and faculty research. Since 2005, faculty members have published more than 20 books, as well as dozens of articles and book reviews in professional journals.
The History Department faculty and its scholarship committee congratulate our students on their academic achievements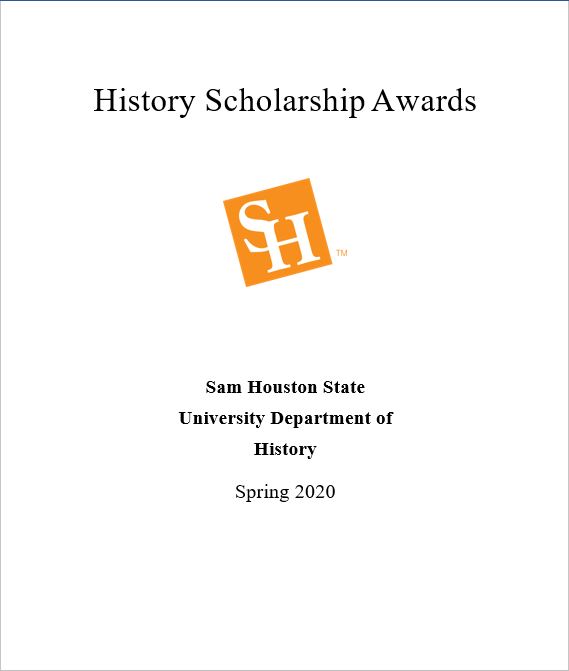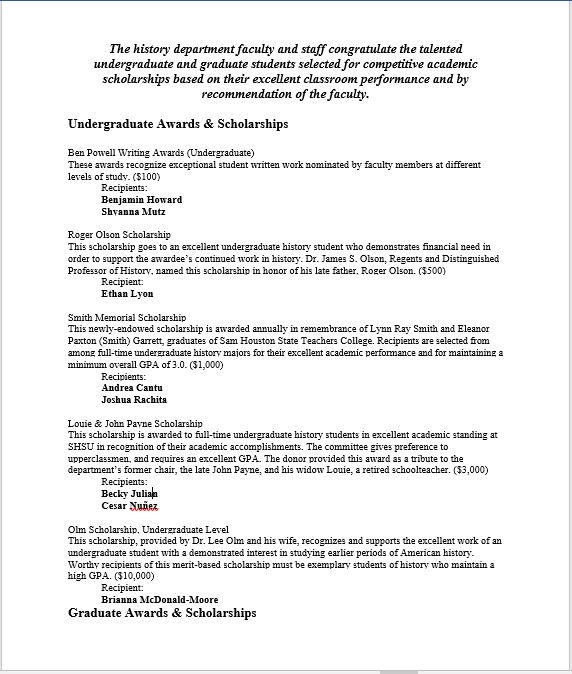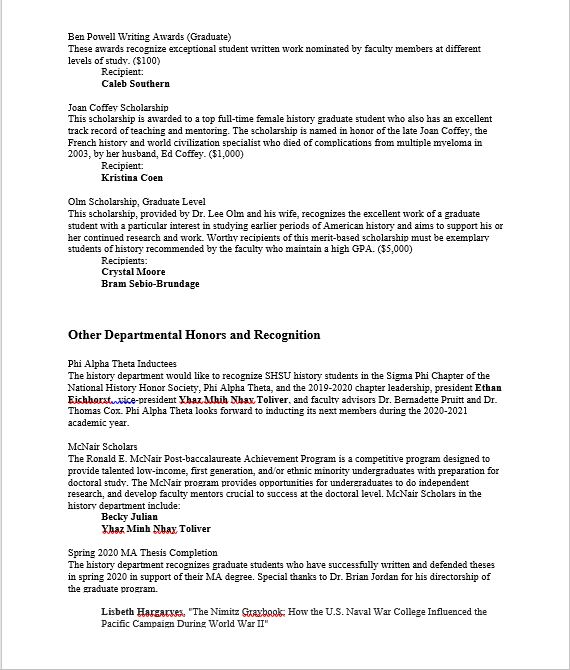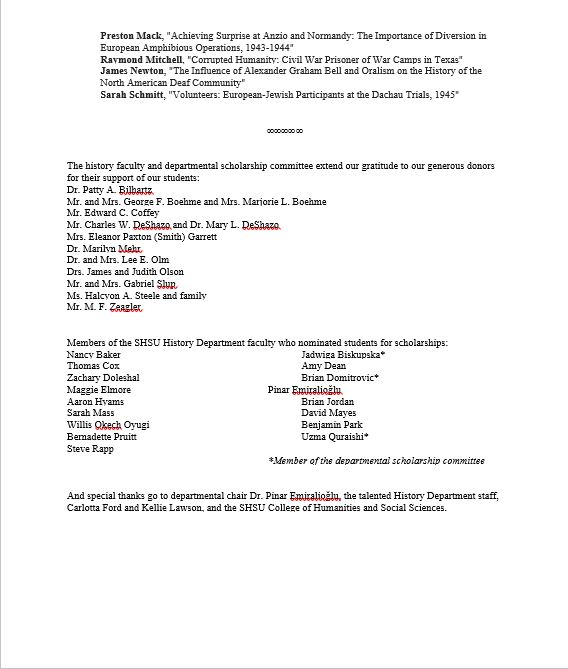 Professor Jeff Littlejohn's Harris County Lynching Markers Remembrance Project
The Harris County Remembrance Project that Dr. Littlejohn has been working with for a year has just secured the establishment of four historical markers to commemorate the victims of racial violence in Harris County. The project was spearheaded by Harris County Commissioner Rodney Ellis, and he is to be commended for securing unanimous approval of the markers in Commissioners Court yesterday. This is a very big deal, since Houston is the largest city in Texas and the fourth largest city in America. We will be the biggest city in the nation to house lynching markers from the Equal Justice Initiative. Dr. Littlejohn is thrilled that the victims of racial violence are going to be recognized; the markers will be in a park right across from the downtown courthouse. The news article featured by KHOU 11 can be found here.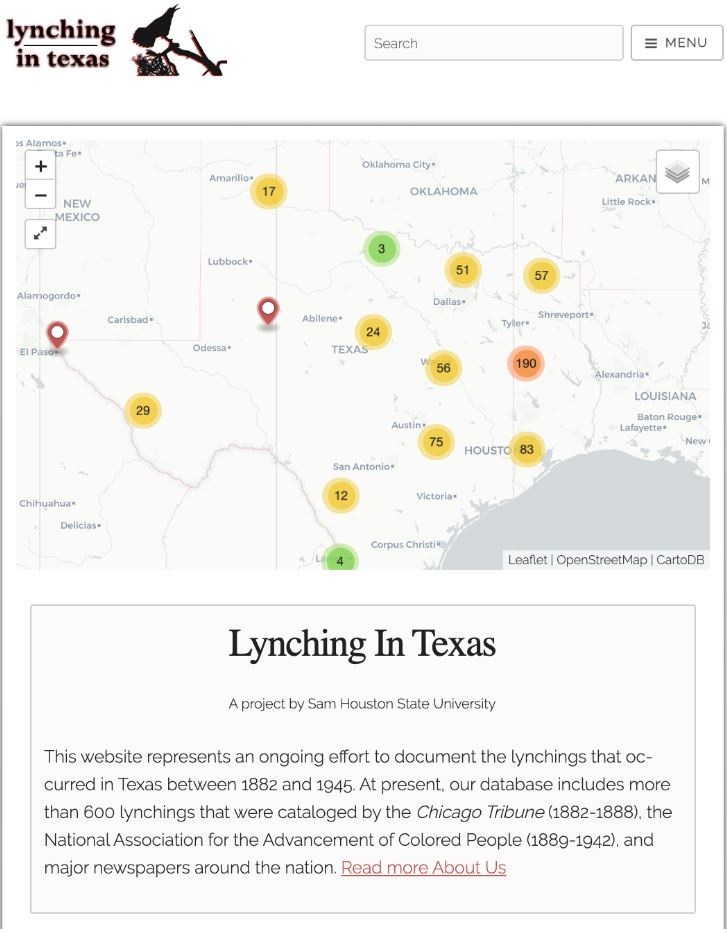 Dr. Brian Jordan Appears on C-Span

Our very own Brian Jordan, an assistant professor who focuses on the Civil War, was featured on C-Span's "Lectures in History" series. He spoke about the Overland Campaign in 1864, where the Union's Ulysses S. Grant and his troops faced off against Robert E. Lee and the Confederate Army. The lecture was filmed in the Olsen Auditorium last December, and was presented in front of a number of our own students and faculty. With Dr. Jordan's energy and knowledge, it is easy to see why he is a student favorite! You can watch the entire video at this link.
Department Featured in Premier History Magazine
Our history department was recently featured in the magazine published by the American Historical Association, Perspectives. Our former chair, Brian Domitrovic, wrote an essay detailing why, unlike nearly all other history departments in America, our number of majors keeps rising. As Dr. Domitrovic notes, our solution to the "crisis" of humanities included a fifteen-point plan that focused on aggressive recruiting, faculty expansion, and exciting thematic courses. The result is that history now makes up over two percent of SHSU's undergraduate student body, higher than the average across the nation. We are proud of our faculty, our administration, and especially our students for cultivating such a rich environment for the study of history.
The essay is titled "Major Renovations: Reviving Undergraduate History at Sam Houston State," and can be read at this link.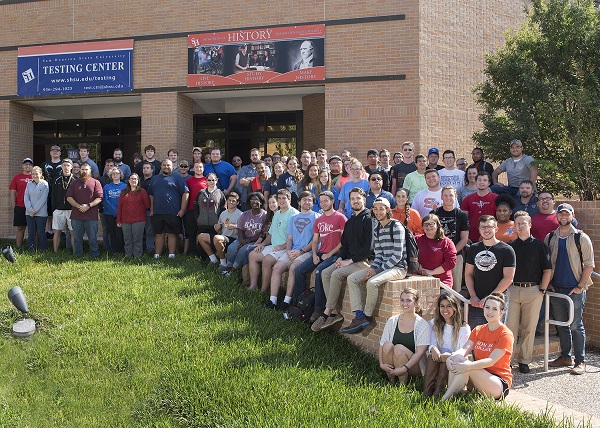 Videos from Department's Asia Lecture Series
Thanks to a generous and prestigious grant from the One Asia Foundation, Professors Tom Cox and Eric Vanden Bussche were able to bring a series of distinguished experts on Asian history to campus in Fall 2017. These lectures were free, open to the public, and often drew a large audience. The professors also spoke to Cox and Vanden Bussche's students, as well as participated in interviews concerning their topic. Thankfully, several of these lectures, discussions, and interviews were recorded, and they have been uploaded to Youtube for everyone to enjoy. You can find their youtube page here. Congrats to Cox and Vanden Bussche for such a successful series!