Human Performance and Wellness Management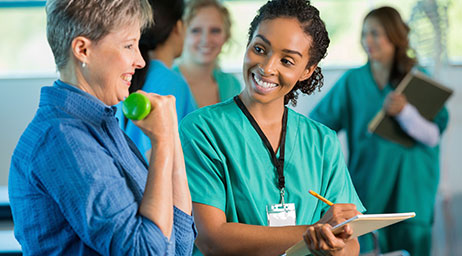 This 120-hour degree program will equip students to design, develop, implement, and maintain corporate, hospital, and community wellness programs. The program will prepare students to manage and facilitate health and wellness initiatives in a wide variety of settings.
Educational Objectives:
The Bachelor of Science in Human Performance and Wellness Management program will enable students to:
Describe in detail the major health problems that face Americans and the role that corporate and community wellness programs play in addressing these problems;
Plan and develop a comprehensive wellness program;
Establish effective wellness programs;
Evaluate and present evidence of the effectiveness of a wellness program;
Facilitate, teach, and promote wellness program content areas;
Manage and direct comprehensive wellness programs – including staff, facilities, and budgets of wellness programs;
Apply health care economic principles to community, corporate, and hospital wellness programs.
The programmatic changes in the Department of Health Services and Promotion do not impact our existing students enrolled in the Community Health or Health Fitness degree tracks, these degrees will remain available for completion by current students.
B.S. Human Performance and Wellness Management Checklist
External Resources: