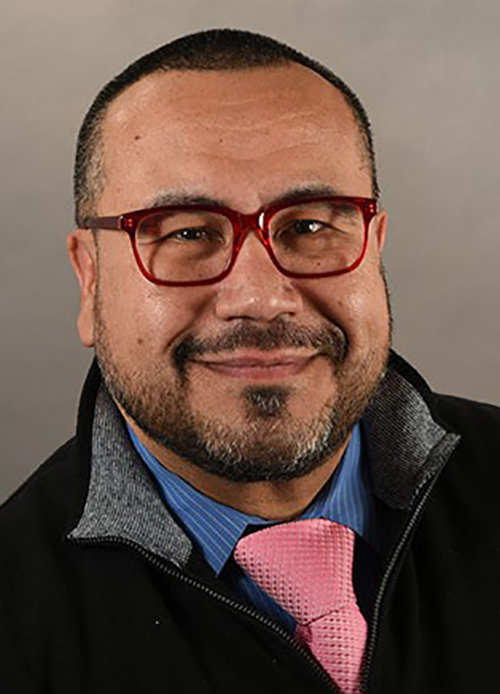 Mario Mu
ñ

oz
Assistant Professor
936-294-1398
LBD 101L
---
Bio
Dr. Muñoz is from Puerto Rico where he studied secondary physical education at the University of Puerto Rico's Rio Piedras Campus. He obtained a master degree in exercise sciences from Northern Michigan University before returning to Puerto Rico to teach at the college level and to consult athletes from different sports on their strength and conditioning programs.
In 2006 he moved to Boston to pursue a doctoral degree. In 2008 he accepted a full time lecturer position at the University of Massachusetts in Boston.
Dr. Muñoz teaching expertise covers areas such as fitness and wellness, research methods, exercise and aging, pediatric exercise, exercise physiology, exercise physiology for chronic diseases, exercise physiology for athletic performance.
His current line of research examines the extent to which health related fitness, skill-related fitness components, self-efficacy toward physical activity, motor coordination and acculturation levels predict physical activity participation and sedentary behaviors in Latino children of Latino sub-groups, specifically children of Caribbean Latino backgrounds (e.g., Puerto Ricans and Dominicans).
He has served the American College of Sports Medicine as the Co-chair of the Minority Health and Research Special Interest Group.
---
Education
Ph.D., Rehabilitation Sciences, Boston University
---
Selected Publications
Mendoza-Vasconez, A. S., Linke, S., Muñoz, M., Pekmezi, D., Ainsworth, C., Cano, M., Williams, V., Marcus, B. H., & Larsen, B. A. (2016). Promoting Physical Activity Among Underserved Populations. Current sports medicine reports, 15(4), 290–297. https://doi.org/10.1249/JSR.0000000000000276