Food Science and Nutrition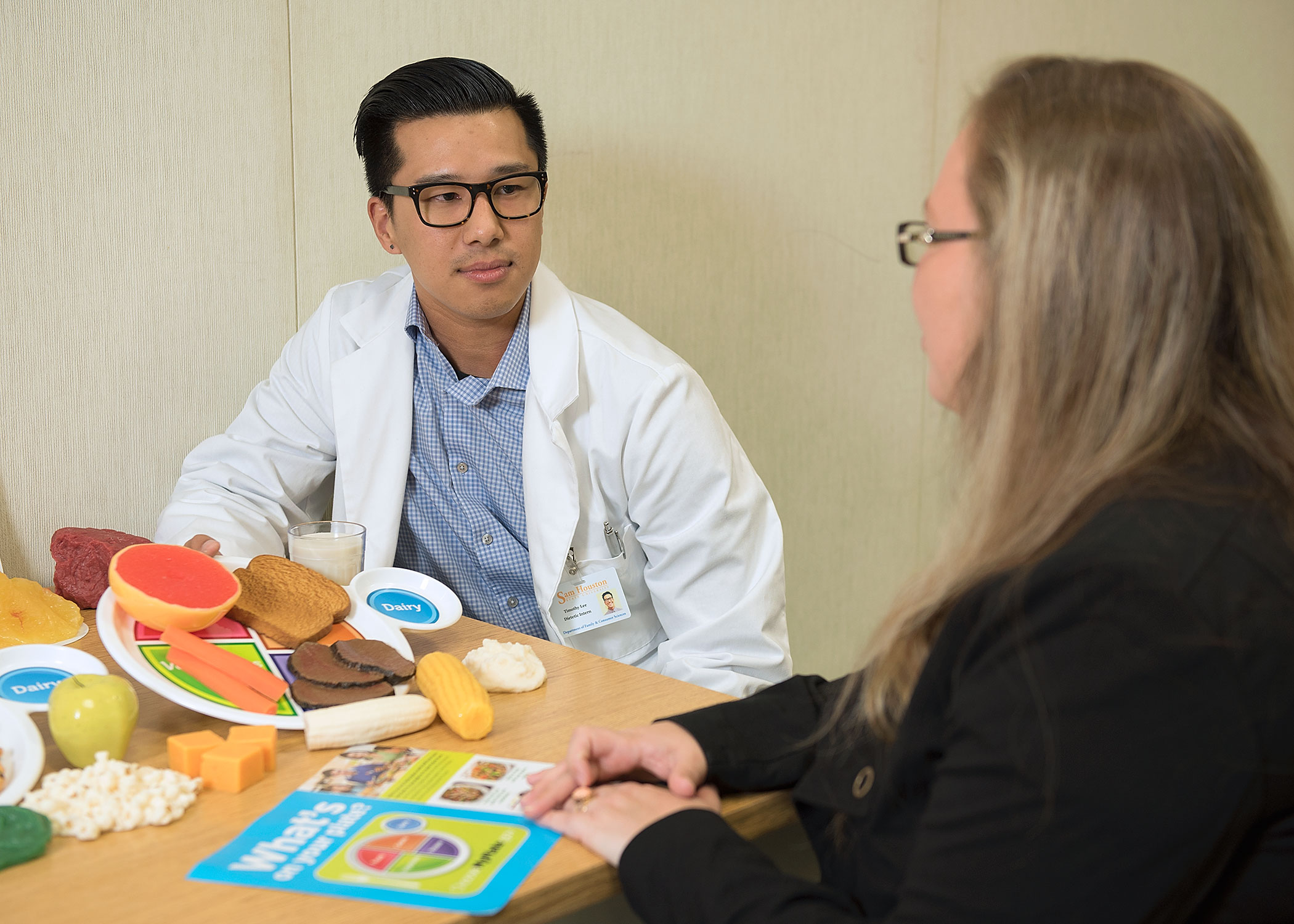 Program Overview
The Didactic Program in Dietetics (DPD) may be of interest to students pursuing the Registered Dietitian Nutritionist (RDN) credential. The DPD curriculum includes a variety of subjects, ranging from food and nutrition sciences, foodservice systems management, accounting, psychology, sociology, and statistics to science courses such as biochemistry, anatomy, physiology, microbiology, and chemistry. Throughout the program students develop skills as leaders and team members in the dietetics profession.
The majority of students in the DPD pursue the RDN credential. In brief, to become an RDN, students must first complete minimum academic requirements from an accredited DPD and hold a Bachelor's degree. Students are then eligible to apply for supervised practice in dietetics (typically a dietetic internship). Once the supervised dietetics practice is completed, students become eligible to sit for the Registration Examination for Dietitians. The RDN credential is granted after passage of the examination.
The Registered Dietitian Nutritionist (RDN) is recognized as a food and nutrition expert. Many jobs in nutrition require the RDN credential to be considered for employment. RDN's work in a wide variety of settings including hospitals or other health-care facilities, sports nutrition and corporate wellness programs, private practice, community and public health settings, universities and medical centers, and in research areas. Some RDN's hold additional certifications in specialized areas of practice such as pediatric or renal nutrition, sports dietetics, diabetes education, and nutrition support.
Information to Prospective Students and the Public Checklist (Standard 9, Required Element 9.3)
Accreditation Status
The Didactic Program in Dietetics (DPD) is accredited by the Accreditation Council for Education in Nutrition and Dietetics (ACEND) of the Academy of Nutrition and Dietetics; 120 South Riverside Plaza, Suite 2190; Chicago, IL 60606-6995; 1-800-877-1600 x5400. https://www.eatrightpro.org/acend
---
Minor in Human Nutrition
The Human Nutrition minor provides SHSU students who are majoring in Kinesiology, Public Health, Nursing, Psychology, Biology, and other programs with learning opportunities and skills for the nutrition care process, human nutrition, and food science.