Overview
SHSU Summer Dance Intensive
June 7 - June 20, 2020
Open to dance students ages 13-19
The Sam Houston State University Summer Dance Intensive is designed for students who are committed, disciplined, and seek to become well-versed artists in dance. The two-week program specializes in ballet, modern, and jazz, with additional classes in pilates, dance film, composition, improvisation and repertory. We welcome and encourage students who are in grades 8-12 (ages 13-19) during the time of their audition. The program will give young dancers an opportunity to experience the daily routine of a Sam Houston State University dance major.
An exciting line up professional dance teachers come together to teach technique classes and repertory for this inspiring summer dance intensive held on Sam Houston State University's beautiful campus. All classes are held in SHSU's acclaimed Gaertner Performing Arts Center located at 815 17th St. Huntsville, TX 77340. The 91,000 square foot building houses state of the art facilities for the Department of Dance including a specialized dance theater, four spacious dance studios with floor to ceiling windows, a pilates and conditioning studio, an outdoor performance space, and costume shop and Mac Lab for innovative dance technology classes.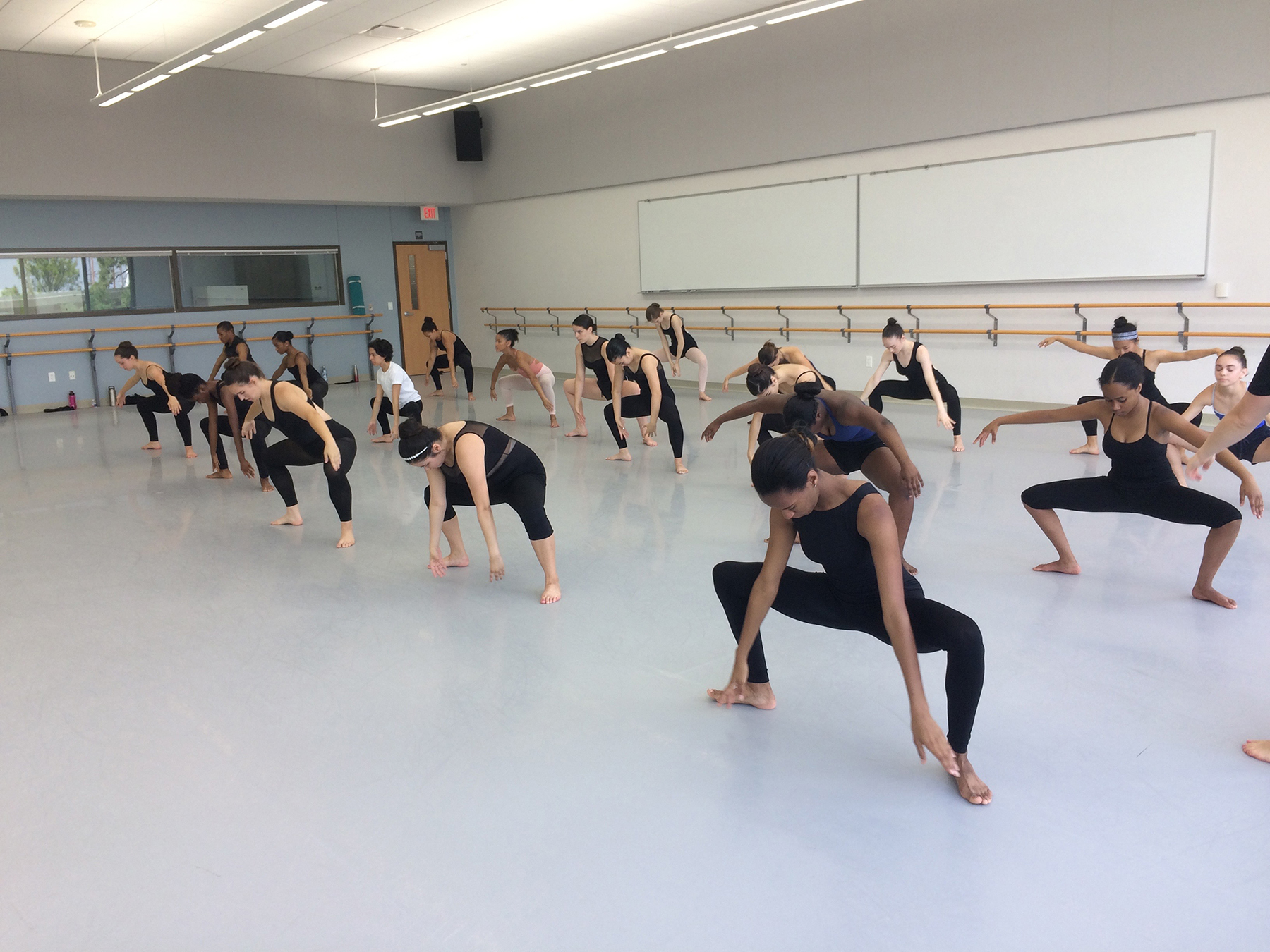 The culmination of the two-week intensive is an Informal Showing of repertory choreographed by summer faculty members and guest artists, on Friday, June 20, 2020. Parents and friends are invited to attend. Focusing on technique, movement exploration of different genres, and performance skills, the Department of Dance at SHSU delivers a dynamic, holistic, challenging experience that integrates creativity, performance and scholarly pursuits designed to prepare each student for a 21st century career in dance. SDI attendees get an opportunity through this intensive to experience the life of a SHSU dance major. Audition today to be part of this wonderful dance experience.
---
Department of Dance
815 17th Street, Suite 150, Huntsville, TX 77340
Phone: (936) 294-3342 or (936) 294-1875 | E-mail: shsudance@shsu.edu