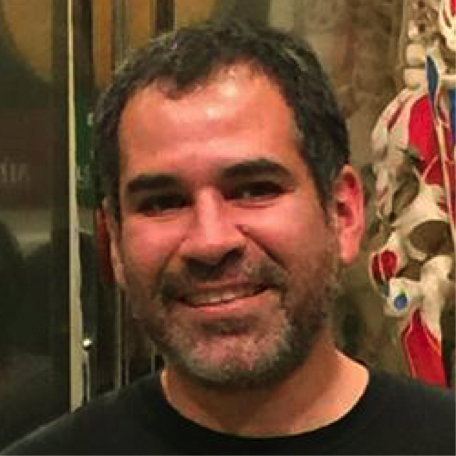 Assistant Professor
Reptile Morphology
Ph.D., Universidad de Puerto Rico, Río Piedras Campus
Office: LDB 100B
Phone: (936) 294-4250
Fax: (936) 294-4250
Website: https://www.shsu.edu/academics/biological-sciences/
E-mail: daza@shsu.edu
Research Interests
I am a lizard morphologist, specialized on geckos and pygopods, both part of Gekkota, which is a mainly nocturnal group of lizards, often scansorial and distributed worldwide in temperate to tropical areas. I study the morphology of these animals, including living and extinct species. In my lab, we are doing a diversity of morphological projects, including osteology, embryology, and histology using digital (CT scans) and traditional methods (eg. Clearing and staining, skeletonization, X-rays). Although my main focus is on geckos, I also have participated in other projects dealing with amphibians and reptiles. If you are interested in joining my lab, please email me about your interests.
Selected Publications:
Daza JD, Stanley E, Wagner P, Bauer AM, Grimaldi D. 2016. Mid-Cretaceous amber fossils illuminate the past diversity of tropical lizards. Science Advances 2: e1501080.
Daza JD, Mapps A., Lewis PJ. Thies M. L., Bauer, AM. 2015. Peramorphic traits in the Tokay gecko skull. Journal of Morphology 276: 915–928.
Daza JD, Bauer AM, Snively ED. 2014. On the fossil record of the Gekkota. In: Daza JD and Miller S (Editors). New Advances In Morphology and Evolution of Living and Extinct Squamates. Anatomical Record 297: 433–462.
Gamble T, Daza JD, Colli GR, Vitt LJ, Bauer AM. 2011. A new genus of miniaturized and pug-nosed gecko from South America (Sphaerodactylidae: Gekkota). Zoological Journal of the Linnean Society 163: 1244–1266.
Daza JD, Abdala V, Thomas R, Bauer AM. 2008. Skull anatomy of the miniaturized gecko Sphaerodactylus roosevelti (Squamata: Gekkota). Journal of Morphology 239: 1340–1364.