Academic Preparation for Admission into Texas Physician Assistant (PA) Programs
Physician Assistant is a rewarding career choice for those who are genuinely interested in medicine, sensitive to the needs of patients and committed to the delivery of quality medical care. Physician Assistants (PAs) practice medicine under the supervision of physicians and surgeons. Physician Assistants are health care professionals trained in intensive programs that emulate the medical model of physician education and are accredited by the Accreditation Review Commission on Education for the Physician Assistant.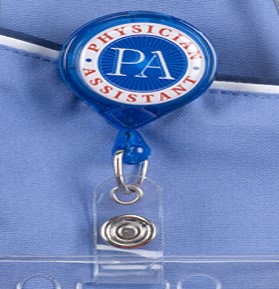 Within the context of the M.D.–PA relationship, PAs provide a broad range of diagnostic and therapeutic services. They function in the primary care specialties of family medicine, internal medicine, pediatrics, and obstetrics and gynecology, and are often employed as first and second assistants in surgery, particularly in cardiovascular and orthopedic surgery. Responsibilities vary with training, experience, state law and the scope of the supervising physician's practice. Texas requires that the PA's supervising physician register with the Texas State Board of Medical Examiners and that PAs be licensed by the state in which they practice.
Prerequisite courses required vary by program but include:
8 hours general biology
8 hours anatomy & physiology
8 hours general chemistry
4 hours organic chemistry
6 hours psychology (general, developmental or abnormal)
3 hours statistics
4 hours microbiology
3 hours genetics
3 hours medical terminology
Recommended
biochemistry
cell biology
Spanish
pharmacology
human sexuality
immunology or virology (Required UTMB)
Shadowing and hands on clinical experience are strongly recommended.
The Physician Assistant Education Association (PAEA) maintains a directory of accredited programs. The Physician's Assistant centralized application service (CASPA) is also available through PAEA. The application opens in late April. Early application is recommended.
The Texas Academy of Physician Assistants has a program directory for Texas. The American Academy of Physician Assistants provides valuable information for students interested in becoming a physician assistant.