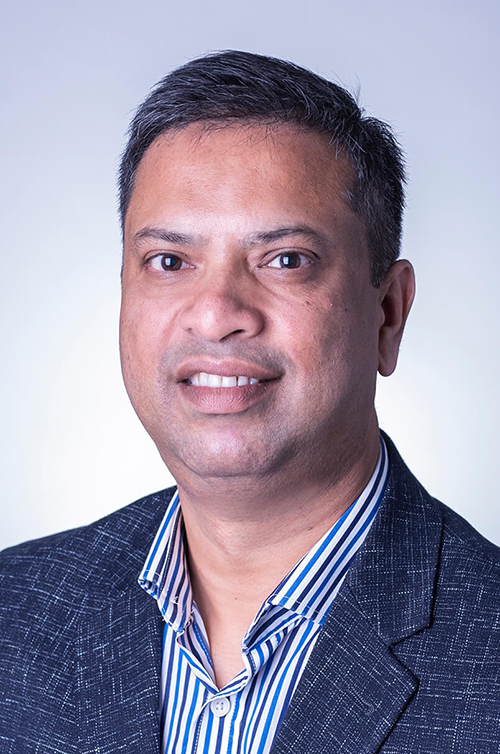 Khalid M. Khan, PhD
Associate Professor
kxk051@shsu.edu | 936.294.2734 | CHSS 452E
---
Dr. Khan's multidisciplinary research encompasses a broad area of environmental epidemiology with specific emphasis on vulnerable populations including children and adolescents. His current research activities can be categorized into two major areas. He investigates the neurobehavioral (NB) health effects of environmental and occupational exposures as well as the mechanisms of action of neurotoxic contaminants. Furthermore, he evaluates the efficacy of community-based interventions for reducing health disparities in the areas of water, hygiene, infectious diseases, and occupational noise exposure. Over the last couple of decades, he has investigated neurobehavioral and mental health effects of metals, air pollutants and pesticides in children and adolescents in the United States, Egypt, Ecuador, and South Asian countries including India and Bangladesh. At present, he is examining early-life endocrine-disruption potential of environmental contaminants and concurrently exploring if such disruption has any adverse impact on brain development later in life. His current intervention research program is tracing suitable low-cost educational intervention for children, adolescents, and other vulnerable populations for minimizing chemical and microbiological exposures and infectious diseases.
In addition to his research, Dr. Khan teaches a variety of graduate and undergraduate courses in population health such as epidemiology, environmental health, and global health. He regularly publishes articles in peer-reviewed journals with both undergraduate and graduate students and presents his research activities in national and international conferences in the US and beyond including the National Hearing Conservation Association (NHCA) annual conference.
Education:
Doctor of Public Health (Dr.PH), Columbia University, New York
Master of Environmental Management (MEM), Griffith University, Queensland, Australia
Master of Science in Biochemistry (M.Sc), University of Dhaka, Bangladesh
Professional Experience and Honors:
Member of the Global Health Workforce Panel, The Consortium of Universities for Global Health (CUGH) and PHI/CDC Global Health Fellowship Program
Grant Reviewer, US National Academy of Science U.S. Science and Technology (S&T) Cooperation
Funded Projects:
Principal Investigator, Building Capacity to study mixed metal-induced neurotoxicity in rural Bangladeshi children (NIEHS, Fogarty International Center Grant # 1R01-ES032149-01A1)
Selected Publications
Khan KM, Chakraborty R, Bundschuhb J, Bhattacharya P, Parvez F. Health effects of arsenic exposure in Latin America: An overview of the past eight years of research. Sci Total Environ. 2020 Mar 25; 710, 136071.
Khan KM, Weigel M, Yonts S, Rohlman DS, Armijos RX. Residential Exposure to Urban Traffic is Associated with the Poorer Neurobehavioral Health of Ecuadorian Schoolchildren. Neurotoxicology. 2019 Feb 28; 73: 31-39.
Khan KM, Bielko SL, McCullagh MC. Efficacy of hearing conservation education programs for youth and young adults: a systematic review. BMC Public Health. 2018 Nov 22;18(1):1286.