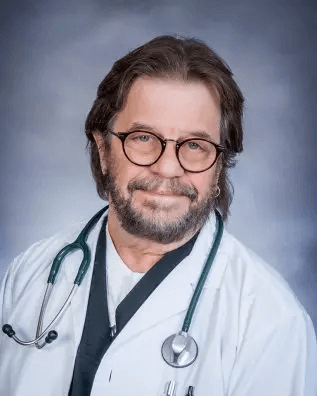 Dr. Jack Runyan
Lecturer
---
Bio
Jack Runyan started his career as a Navy Hospital Corpsman during the Vietnam conflict from 1968 - 1972. Following discharge, he attended Stephen F. Austin University to acquire prerequisites studies for the newly developed Physician Assistant (PA) Program at the University of Texas Medical Branch (UTMB) in Galveston. He was accepted into the third PA Class at UTMB in 1974. Graduating in 1977, he was one of the first PAs to be certified in the US. The profession has since grown to over 120,000 practitioners.
Dr. Runyan attended the University of Houston – Clear Lake studying Exercises Sciences. After receiving a Master's Degree in 1984, he moved to Albuquerque, New Mexico, to begin doctoral studies in Exercise Physiology at the University of New Mexico. He was offered a one-year post-doctorate fellowship in Cardiac Testing and Rehabilitation at the Veterans Affairs Hospital in Albuquerque. He received his Doctoral (PhD) Degree in 1992.
Dr. Runyan returned to Texas in 1992, accepting a position as Assistant Professor in Rehabilitation Medicine at Baylor College of Medicine in Houston. In 1995 he moved to the Rio Grande Valley to become the inaugural Program Director of the new UTMB and University of Texas-Pan American (UTPA) Cooperative Physician Assistant Studies Program. That curriculum was one of the first in the country to rely on tele-distant learning for professional graduate education. As planned, in 1999, exclusive management of the cooperative program was transferred solely to UTPA.
Dr. Runyan accepted the invitation as Department Chair of the developing Physician Assistant Program at Texas Tech University in 1999. The PA Program was located in Midland, on the Midland College campus. He remained in that position until 2005.
In 2008, after three years in private practice, Dr. Runyan returned to the PA Program at UTPA, accepting the role as Director of the Bridge Program. The Bridge Program is a distance learning curriculum, developed for practicing PAs who had graduated with a Bachelor's Degree to advance to Master's level, the terminal degree of the profession.
After 25 years in PA Education, Dr. Runyan retired from the UTPA Physician Assistant Department in 2014 with the Associate Professor's rank. During his tenure in PA education, over 1200 students graduated as new PA's, prepared to serve the health care needs of Texas and beyond.
.