PhD Digital and Cyber Forensic Science
PhD in Digital and Cyber Forensic Science
The PhD in digital and cyber forensic science is designed to produce professionals of the digital and cybersecurity realms with the critical-thinking, technical, and problem-solving skills and advanced discipline-specific knowledge to advance into leadership positions in business and industry as well as academia.
The program will allow students to explore the potential for forensically sound digital data capture and analysis and to develop new tools and methods for handling digital and cyber forensic evidence.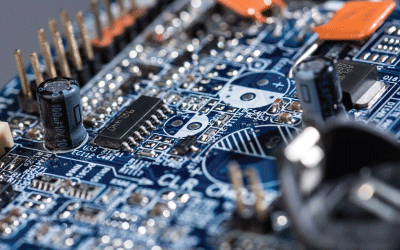 Research Areas
Multimedia Forensics
3D Printing Forensics
Computational Forensics
Hardware Forensics
Read more on research areas.
---
Department of Defense Cyber Scholarship Program
DoD CySP sponsors students who are enrolled in or applying to universities designated as a CAE. Students selected as DoD CySP Scholars will receive the cost of tuition, books, a computer, travel support, and a stipend to cover room and board. Following graduation, students are eligible for full-time employment with various components and agencies across the DoD.
For more information on how to apply, visit the DoD CySP website.
---
We appreciate your interest and want to learn more about you so please answer the questions below:
Research Topics
Visit the Department of Computer Science website for more information on research groups and topics.
FAQ
Q: What are the requirements for admission?

The Ph.D. in Digital and Cyber Forensic Science is a full-time, on campus program that requires devoting a significant amount of time. Students are admitted as part of an annual cohort and have a fixed program of study in the first two years of the program.

Applicants seeking admission to the doctoral program in forensic science must submit the following directly to the Office of Graduate Admissions:

Bachelor's degree conferred by a regionally accredited institution in computer science, digital forensics, or a closely related field.
Official transcript(s) from degree granting institution(s).
Official transcripts from all colleges/universities attended.
GPA of 3.5 or higher.
Personal statement, not to exceed 1000 words.
Three letters of recommendation. A minimum of two letters must be from faculty who are sufficiently acquainted with the student to comment on potential for success in the doctoral program.
Current resume or vita.
Official GRE scores. A minimum GRE score of 300 is required for acceptance into the program. The GRE score is calculated as Verbal * 0.5 + Quantitative * 1.5.
In some instances, a personal interview may be requested.

Q: What is the cost of enrollment?

You can locate cost information at the Cashier's Office.

While costs vary from student to student, answering the cost calculator questions may assist with estimating your cost of attendance for one semester at SHSU.

Q: Where can I learn more about Scholarships and Financial Aid?