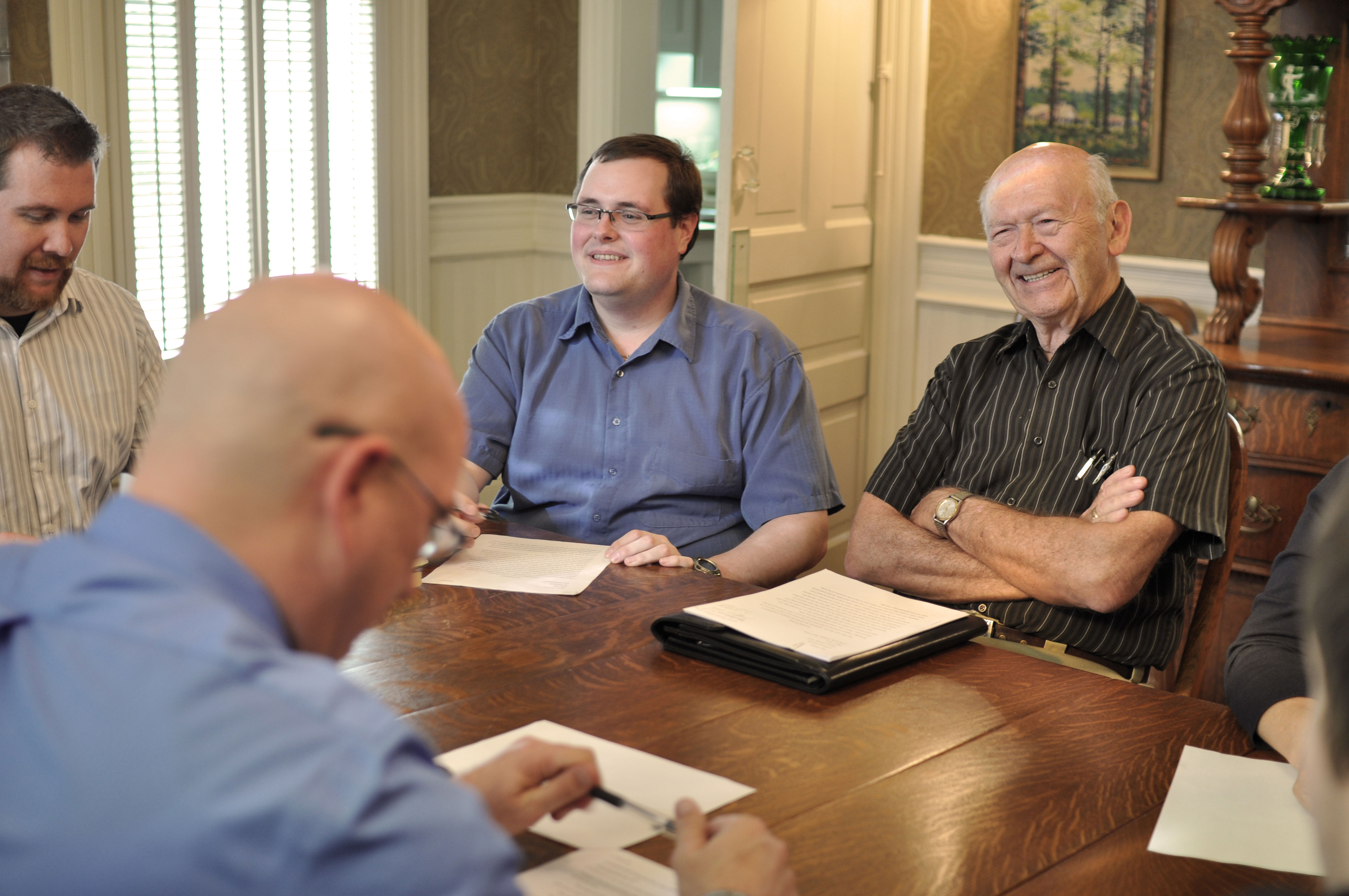 We are a 48-hour program because we believe that the third year is crucial for a writer's development, providing the chance to complete book-length works begun during those first two years. We also seek to balance the core of an MFA program—the workshops—with our belief that writers need to be informed readers of the world's literature.
Though we don't desire to turn our writers into "theory-heads," we do believe it's helpful for writers, especially those who function or will function within the academy, to have some basic understanding of the theories that inform not only how writers write, but how readers read. Finally, the plan of study seeks as well to provide students with practical, hands-on training in editing and publishing, an exciting and ever-changing venture in this digital age.
Degree Plan Scholarships Courses
Plan of Study
Graduate Research: Methods and Theories (ENGL 5330, first long term)
3 hours
Block I class
3 hours
Block III class
3 hours
Block IV class
3 hours
Block V class
3 hours
Poetic or Narrative Theory
3 hours
Literary Theory
3 hours
Five creative writing workshops (one of which satisfies the Block II requirement;
note: at least one workshop must be outside your primary genre)
15 hours
At least two Texas Review Press internships (ENGL 5333)
6 hours
Creative thesis (ENGL 6398 + ENGL 6399)
6 hours
Written Comprehensive Examination
Oral Defense of Thesis

Total

48 hours
Note: If a student receives a teaching assistantship that requires the student to take Practicum in Teaching College Composition (ENGL 5367), he or she may substitute that course for 3 hours of ENGL 5333.