UPCOMING EVENTS
---
Literary Journal Submission Workshop & Party
Monday, April 30 @ 4:30 p.m.
Evans 212
The Writer's Life: Beyond the Workshop
Thursday, May 3 @ 12:30 p.m.
Evans 212
Wynne Home Arts Center Readings
Monday, May 7, and Tuesday, May 8 @ 6:00 p.m.
Wynne Home Arts Center
1428 11th Street

SPRING 2018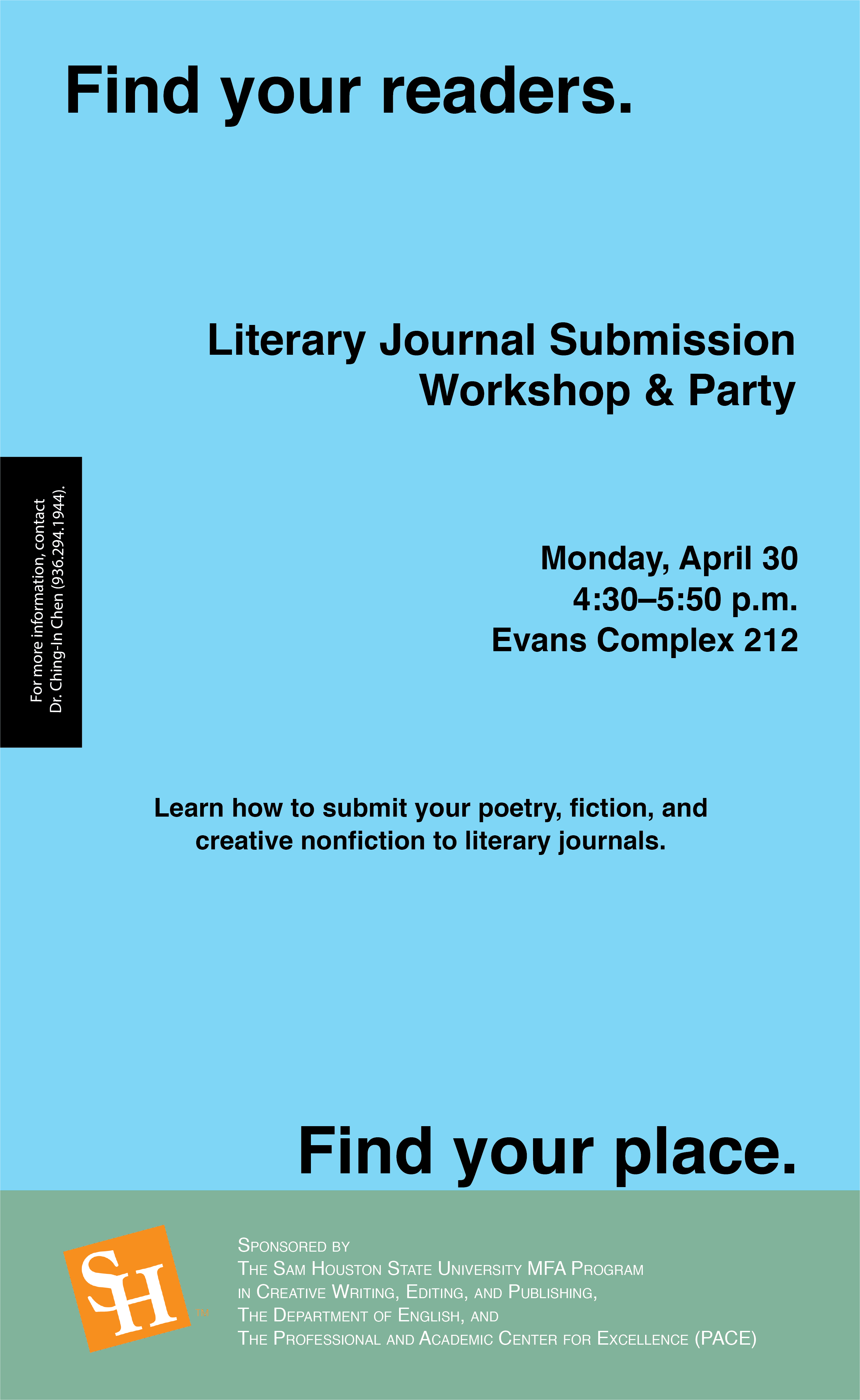 Literary Journal Submission Workshop & Party
Monday, April 30
4:30 p.m.
Evans 212
Join members of the Sam Houston State University creative writing program as they guide you through the submission process for literary journals. Take those stories, poems, and essays that you've been working on for class and find a home for them—find readers!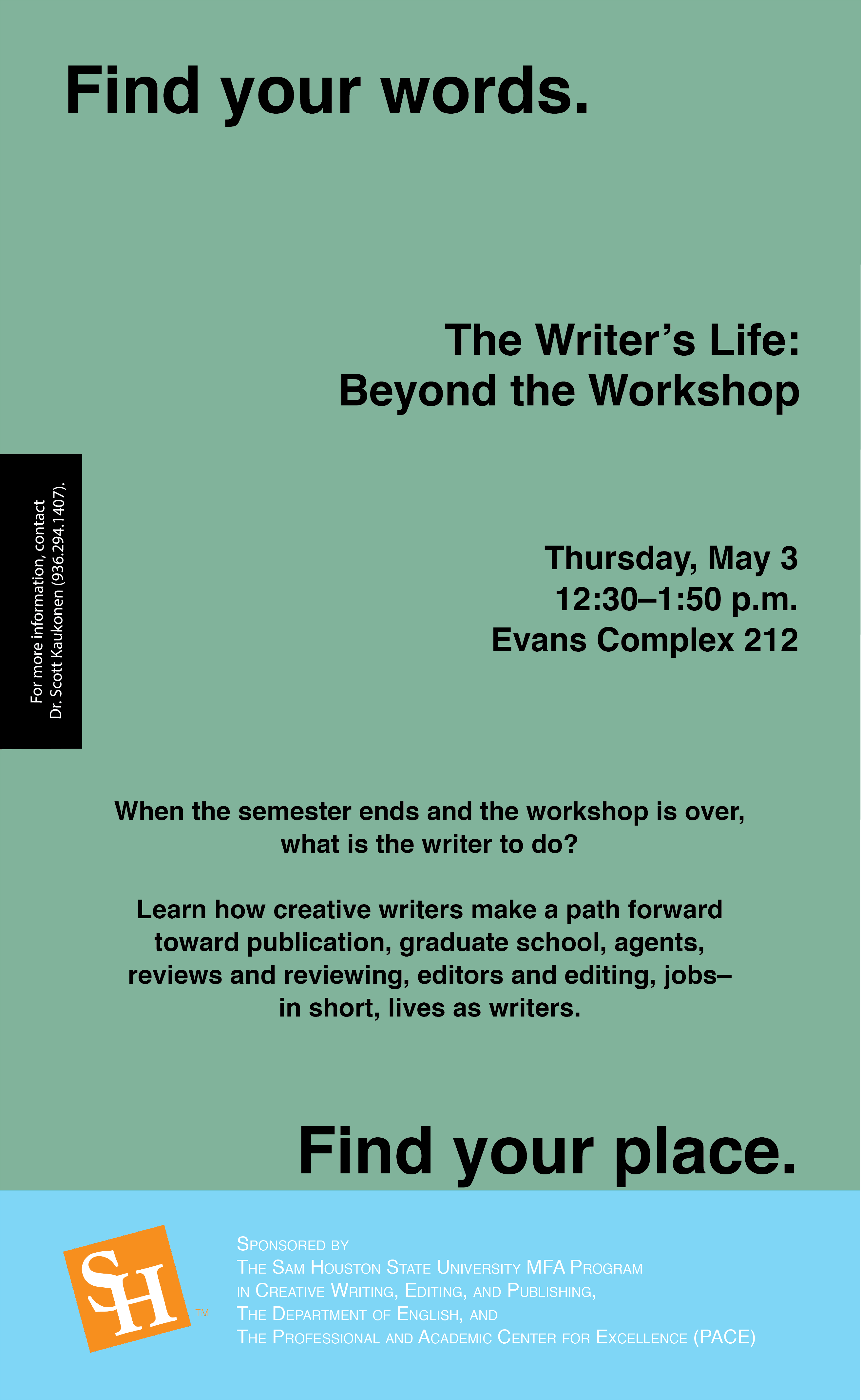 The Writer's Life: Beyond the Workshop
Thursday, May 3
12:30 p.m.
Evans 212
The challenge of crafting a life as a writer isn't merely the challenge of crafting the stories and poems and essays that are the writer's defining feature. It's also about paying the bills and contributing to the writing community and finding a way to balance the daily demands of life with the aspirations of art. Come listen to members of the Sam Houston State University writing community talk about the ways in which this is done. They'll talk about graduate school, teaching, editing and publishing, community organizations, grants and fellowships, and more.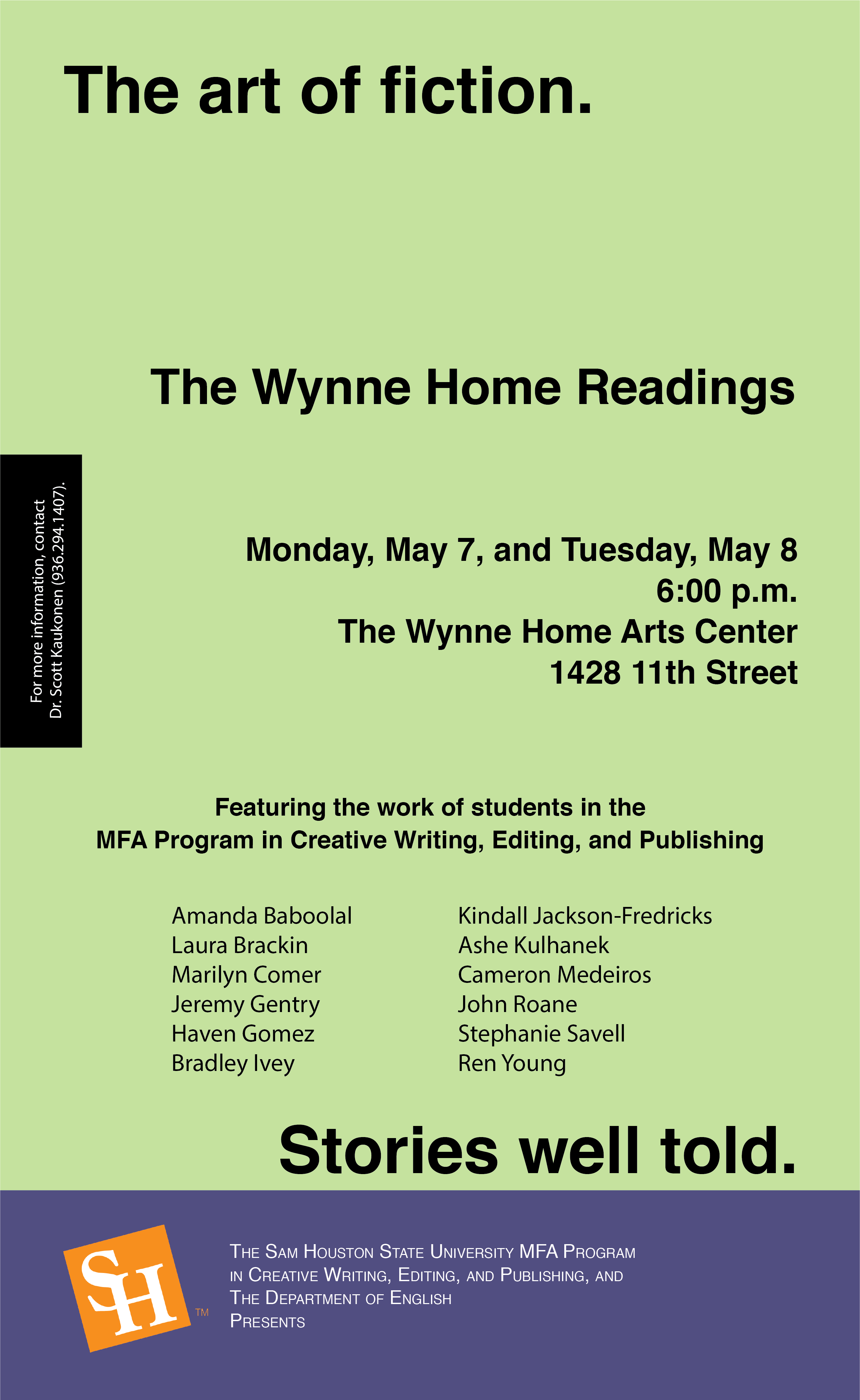 Wynne Home Arts Center Readings
Monday, May 7, and Tuesday, May 8
6:00 p.m., Wynne Home Arts Center
1428 11th Street
Continuing an on-going tradition, the students in Dr. Scott Kaukonen's graduate fiction workshop, which meets weekly at the Wynne Home Arts Center, will share from their work.
For more information about the reading series and the creative writing program at SHSU, contact Dr. Scott Kaukonen, director of the MFA program (kaukonen@shsu.edu, 936-294-1407).
SHSU Media Contact: Scott Kaukonen