UPCOMING EVENTS
Kyle Minor
Thursday, February 13 @ 6 p.m.; Austin Hall
The spring semester reading series begins with Kyle Minor, author of the short-story collections In the Devil's Territory and Praying Drunk. He's an assistant professor of creative writing at Indiana University Purdue University-Indianapolis (IUPUI).
---
Kevin Prufer
Tuesday, April 8 @ 6 p.m.; Austin Hall
Prufer, the director of the graduate creative writing program at the University of Houston, will read from his latest collection of poetry, Churches. Prufer's other books include In a Beautiful Country and National Anthem.
---
Nick Lantz
Wednesday, April 23 @ 6 p.m.; Austin Hall
Lantz, an assistant professor of creative writing at SHSU and a member of the MFA faculty, will read from his latest book of poetry, How to Dance as the Roof Caves In (Graywolf). This is Lantz's third collection, following on the heels of The Lightning That Strikes the Neighbor's House and We Don't Know We Don't Know.
---

MFA Program to Host Kyle Minor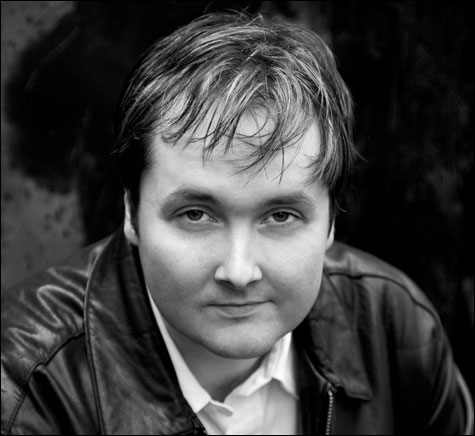 On his first book tour, Kyle Minor drove around the country in his own car, slept on friends' couches, cashed in old debts and made new ones, and built an audience for his work in a manner more associated with indie rock bands than fiction writers.
But there's nothing merely trendy or fame fleeting about the short stories Minor writes. Instead, his stories lodge themselves in the bedrock of literature, very much of the time and place of their creation, yes, but also very much of those qualities readers seek in all fiction—honesty, insight, empathy, humor and generosity, according to Scott Kaukonen, associate professor of English at Sam Houston State University.
Minor will visit SHSU on Thursday (Feb. 13) as part of the ongoing reading series sponsored by the Master of Fine Arts program in creative writing, editing, and publishing. He will read from his latest collection of stories, Praying Drunk, at 6 p.m. in Austin Hall.
"Kyle is one of the hardest-working writers I know," said Kaukonen, who is also director of the MFA program. "I don't know how he does it. It's not just that he's producing quality fiction and nonfiction and publishing in the sort of venues young writers dream about, or that he's among the most articulate and worthwhile commentators on Facebook—and I say that as a compliment; he's not just posting cat pictures—but he's also a diligent mentor, a terrific teacher and a generous person."
Born and raised in Florida, Minor grew up in fundamentalist Christian circles and even spent time as a minister. Though Minor has walked away from that faith, it's that world that yet predominates his fiction, which examines those communities with a skeptical and nuanced eye, critical at times and yet with a generous understanding shaped by his upbringing.
"The title of the collection comes from a poem by Andrew Hudgins, one of Minor's professors while he was in the MFA program at Ohio State," Kaukonen said. "Hudgins was raised in the South and in Baptist circles, and his poetry too explores the experience of faith and doubt and of faith (and doubt) communities. The juxtaposition between 'praying' and 'drunk' captures, I think, the tension inherent in Kyle's work—the faithless who pray and the faithful who get drunk and the often fine line that separates the two."
Publishers Weekly calls Praying Drunk an "often dazzling, emotional, funny, captivating puzzle." His appearance at SHSU coincides with the book's release by Sarabande Books.
Minor earned his MFA in creative writing from The Ohio State University, where he was a three-time honoree in The Atlantic Monthly Student Writing Awards, and has also studied at the Iowa Writers' Workshop, where he reported on the 2012 United States presidential election forEsquire.
He was the winner of the 2012 Iowa Review Prize for Short Fiction and Random House's "Twentysomething Essays by Twentysomething Writers" contest. His novella A Day Meant to Do Less was chosen by George Pelecanos for the Best American Mystery Stories 2008 anthology.
His stories and essays also appear in literary journals including Southern Review, Gettysburg Review, and Gulf Coast, and he writes a biweekly column for Salon.com. His debut collection of short fiction, In the Devil's Territory, was published by Dzanc Books.
He is currently an assistant professor of English and creative writing at Indiana University-Purdue University Indianapolis.
Minor's reading is free and open to the public. To learn more about Minor and his work, visit his website: www.kyleminor.com.
SHSU Media Contact: Jennifer Gauntt, Scott Kaukonen