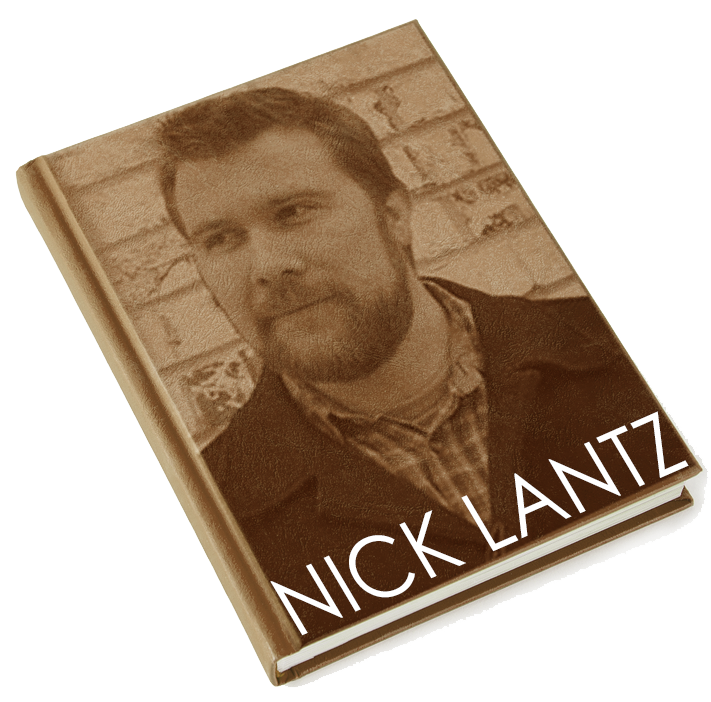 ---
Major Accomplishments
We Don't Know We Don't Know
2010, Graywolf Press; How to Dance as the Roof Caves In, Graywolf Press 2014
Nick Lantz
Assistant Professor
(M.F.A., University of Wisconsin-Madison, 2005)
Creative Writing
Office: Evans 314A
Phone: (936) 294-1990
E-mail: nick.lantz@shsu.edu
Nick Lantz (MFA, University of Wisconsin-Madison) teaches graduate courses in poetry. He's the author of three collections of poetry with a fourth, You, Beast, winner of the Brittingham Prize (University of Wisconsin Press) forthcoming. His first book, We Don't Know We Don't Know, was selected by Linda Gregerson for the Katharine Bakeless Nason Prize and was published in 2010 by Graywolf Press. It also won the 2011 GLCA New Writers Award, the Council for Wisconsin Writers Posner Award, and the Larry Levis Reading Prize. His second book, The Lightning That Strikes the Neighbors' House, was selected by Robert Pinsky for the Felix Pollak Prize and was published by the University of Wisconsin Press, also in 2010. How to Dance as the Roof Caves In was published by Graywolf in 2014. He is the recipient of fellowships from the Wisconsin Institute for Creative Writing and Bread Loaf Writers' Conference. His work has appeared in journals such as Mid-American Review, Southern Review, Gulf Coast, FIELD, Indiana Review, and Prairie Schooner. Lantz is also a playwright. His play Across a Distance, which incorporates opera and American Sign Language, was produced in September 2010 as part of the fall season of UW-Madison's University Theatre. Many of Nick's short and one-act plays have been produced Portland, Oregon, Half Moon Bay, California, and Lancaster, Pennsylvania. In addition to serving as poetry editor of Texas Review, Lantz co-curates the poetry website, The Cloudy House, which is dedicated to the "project book."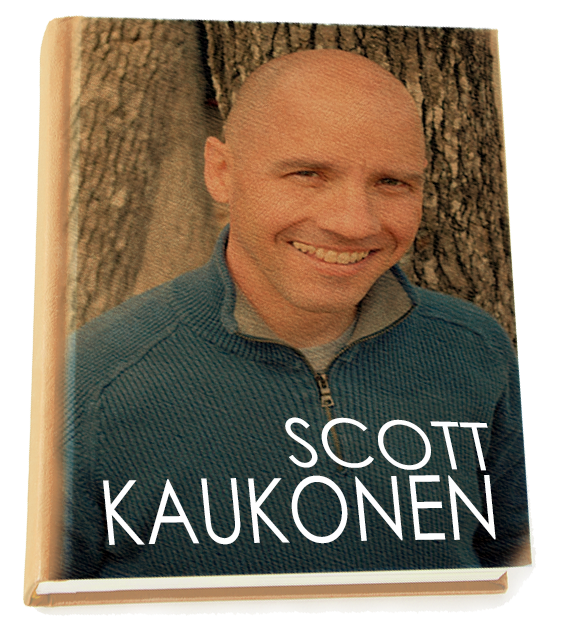 ---
Major Accomplishments
Ordination
Ohio State University Press
Scott Kaukonen
Associate Professor
(Ph.D., University of Missouri-Columbia, 2006)
Creative Writing; Contemporary Fiction;
20th Century American Literature;
Religious Culture and Literature
Office: Evans 412
Phone: (936) 294-1407
E-mail: kaukonen@shsu.edu
Dr. Scott Kaukonen (Ph.D., University of Missouri) teaches graduate courses in fiction writing, publishing, and twentieth- and twenty-first century literature. His debut collection of stories, Ordination, won the Ohio State Prize for Short Fiction, and was published by the Ohio State University Press. The collection includes the story, "Punnett's Squares," winner of the Nelson Algren Prize from the Chicago Tribune. He's a past recipient of a Literature Fellowship from the National Endowment for the Arts, and he's also received an AWP/Prague Summer Fellowship. His fiction has appeared in the Chicago Tribune, the Cincinnati Review, Pleiades, Barrelhouse, The Normal School, Third Coast, and elsewhere. His novel-in-progress, The Martyrdom of Katie Deeds, explores the relationship between American fundamentalism and American consumer culture.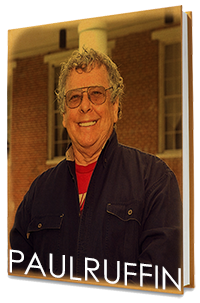 ---
Major Accomplishments
Texas State University System Regents' Professor
Editor of The Texas Review
2009 Poet Laureate of Texas
Paul Ruffin
Distinguished Professor of English
(Ph.D., University of Southern Mississippi, 1974)
Modern American fiction and poetry;
creative writing

Office: Evans 152
Phone: (936) 294-1429
E-mail: eng_pdr@shsu.edu
Website: http://www.pauldruffin.com
Dr. Paul Ruffin (Ph.D., Center for Writers at the University of Southern Mississippi) teaches graduate classes in fiction, creative nonfiction, and poetry writing as well as the editing and publishing practicum. Professor Ruffin founded and serves as Editor of Texas Review and founded and directs Texas Review Press, has published over ninety pieces of fiction, eighty essays, and over a thousand poems. His poetry, short fiction, and essays have appeared in such publications as Southern Review, Paris Review, Poetry, Michigan Quarterly Review, American Literary Review, Connecticut Review, Southern Humanities Review, Southern Quarterly, South Carolina Review, Georgia Review, Shenandoah, New England Review, American Way, Mississippi Review, Best of the West, and Southwestern American Literature. His work has been published in a number of university textbooks, including Harcourt Brace's College Handbook of Creative Writing, Norton's Introduction to Literature, and Little Brown's Introduction to Literature and Introduction to Poetry. National Public Radio has also featured his work. Professor Ruffin is the author of two novels, five collections of short fiction (the latest, The Time the Waters Rose: Stories of the Gulf Coast, University of South Carolina Press), four books of essays (including Travels with George in Search of Ben Hur, University of South Carolina Press), and seven collections of poetry. Professor Ruffin has edited or co-edited twelve other books, including scholarly books on John Steinbeck and William Goyen. He writes a weekly column, "Ruffin-It," which appears in several newspapers in the South and West. A past recipient of the Sam Houston State University Excellence in Research Award, in December of 2003, he was named Distinguished Professor of English and in 2008 Texas State University System Regents' Professor. He was 2009 Texas State Poet Laureate.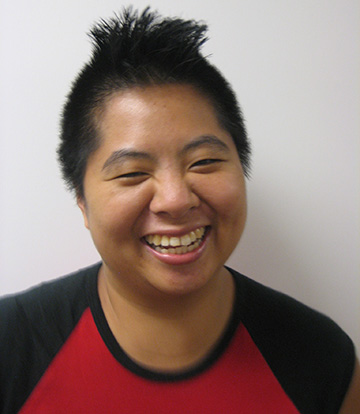 ---
Major Accomplishments
The Heart's Traffic (Arktoi Books/Red Hen Press)
Co-editor, The Revolution Starts at Home: Confronting Intimate Violence Within Activist Communities (South End Press)
Co-editor, Here is a Pen: an Anthology of West Coast Kundiman Poets (Achiote Press)
Ching-In Chen
Visiting Assistant Professor
(Ph.D, University of Wisconsin–Milwaukee)
Creative Writing; Contemporary poetry

Office: Evans 116
Phone: (936) 294-1944
E-mail: ching-in@shsu.edu
Dr. Ching-In Chen (Ph.D, University of Wisconsin–Milwaukee) is the author of The Heart's Traffic (Arktoi Books/Red Hen Press) and co-editor of The Revolution Starts at Home: Confronting Intimate Violence Within Activist Communities (South End Press) and Here is a Pen: an Anthology of West Coast Kundiman Poets (Achiote Press). Their latest book, recombinant, is forthcoming from Kelsey Street Press. A Kundiman, Lambda Fellow and Callaloo Fellow, they are part of the Macondo and Voices of Our Nations Arts Foundation writing communities, and have been a participant in Sharon Bridgforth's Theatrical Jazz Institute. They have also been awarded fellowships from Can Serrat, Millay Colony for the Arts, the Norman Mailer Center and Imagining America. Their work has appeared in The Best American Experimental Writing, The &NOW Awards 3: The Best Innovative Writing, and Troubling the Line: Trans and Genderqueer Poetry and Poetics. A senior editor of The Conversant, they have also served on the Woodland Pattern board, Wisconsin Poet Laureate Commission and as editor-in-chief of cream city review. www.chinginchen.com