Sponsored by the
MFA Program in Creative Writing, Editing, and Publishing, the College of Humanities and Social Sciences,
Office of Academic Affairs, the Office of Graduate Studies, and the National Book Foundation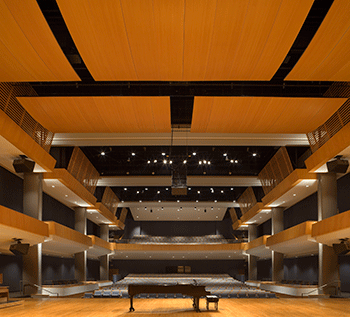 Community Meet & Greet and Book Signing
Sunday, March 22, 4:30-6:00 p.m.
Wynne Home Arts Center
National Book Awards on Campus Reading
Monday, March 23, 6:30-8:00 p.m.
Gaertner Performing Arts Center, Payne Concert Hall
Readings by all three 2014 NBA visiting authors, as well as on-stage interviews moderated by Jeff Shotts, executive editor of Graywolf Press
All community events are free and open to the public.
Visiting Authors
Phil Klay
2014 NBA Winner, Fiction
Redeployment by Phil Klay
Phil Klay is a veteran of the U.S. Marine Corps and served in Iraq's Anbar Province from January 2007 to February 2008 as a Public Affairs Officer. His writing has appeared in Granta, The New York Times, Newsweek, The Daily Beast, New York Daily News, Tin House, and The Best American Nonrequired Reading 2012. Klay is a 2014 National Book Foundation's 5 Under 35 Honoree.
Fred Moten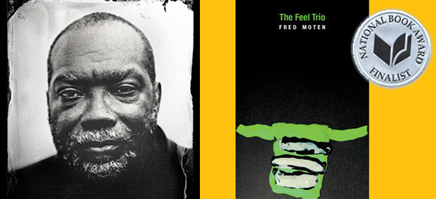 2014 NBA Finalist, Poetry
The Feel Trio by Fred Moten
Fred Moten is a professor of English at the University of California—Riverside and the author of In the Break: The Aesthetics of the Black Radical Tradition, Hughson's Tavern, B. Jenkins, and co-author, with Stefano Harney, of The Undercommons: Fugitive Planning and Black Study. His current projects include two critical texts, consent not to be a single being (forthcoming from Duke University Press) and Animechanical Flesh, which extend his study of black art and social life, and a new collection of poems, The Little Edges. In 2009, Moten was recognized as one of ten "New American Poets" by the Poetry Society of America. He is also co-founder and co-publisher (with Joseph Donahue) of a small literary press called Three Count Pour.
John Corey Whaley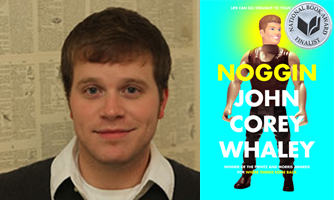 2014 NBA Finalist, Young People's Literature
Noggin by John Corey Whaley
John Corey Whaley was a 2011 National Book Foundation 5 Under 35 Honoree for his debut novel, Where Things Come Back, which also was a Michael L. Printz Winner. His favorite word is "defenestration." His favorite color is green. His favorite smell is books. He currently lives in Los Angeles.

About the National Book Foundation and the National Book Awards
The mission of the National Book Foundation and the National Book Awards is to celebrate the best of American literature, to expand its audience, and to enhance the cultural value of great writing in America.
The National Book Awards are among the most prestigious annual literary awards in our nation. The awards were established in 1950 and the first winners included Nelson Algren in fiction and William Carlos Williams in poetry. In brief, nearly every major American writer of the past sixty years has been honored by the National Book Awards, if not as a winner, then as a finalist.
Since 1996, independent panels of five writers have chosen the National Book Award Winners in four categories: Fiction, Nonfiction, Poetry, and Young People's Literature.
Contact
For more information, contact Dr. Amanda Nowlin-O'Banion, visiting professor of creative writing (nowlin-obanion@shsu.edu or 936.294.4109) or Dr. Scott Kaukonen, director of the MFA Program in Creative Writing, Editing, and Publishing (kaukonen@shsu.edu or 936.294.1407).