Sponsored by the
MFA Program in Creative Writing, Editing, and Publishing, the College of Humanities and Social Sciences,
Office of Academic Affairs, the Office of Graduate Studies, and the National Book Foundation
Monday, March 31, 2014, at 7:00 p.m.
James & Nancy Gaertner Performing
Arts Center - Payne Concert Hall
Free and Open to the Public
Visiting Authors
TÉA OBREHT
"People told me that the first time you're faced with the death of someone you love, all these questions arise, and your beliefs are shaken, and you're not sure . . . In some ways, in writing the book, I was trying to resolve those issues for myself so a lot of it ended up on the page. I was definitely thinking about that." —Interview with John Wilwol, The Rumpus
In a Balkan country mending from war, Natalia, a young doctor, is compelled to unravel the mysterious circumstances surrounding her beloved grandfather's recent death. Searching for clues, she turns to his worn copy of The Jungle Book and the stories he told her of his encounters over the years with "the deathless man." But most extraordinary of all is the story her grandfather never told her—the legend of the tiger's wife.
Read more about T&eacutea Obreht
LUCIE BROCK-BROIDO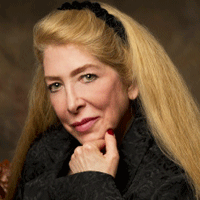 "I dreaded returning to school. My theory is that a poem is troubled into its making. It's not like a thing that blooms; it's a thing that wounds. I had a terror I could tell to none, as Dickinson would say."
—Interview with Carol Maso, BOMB Magazine
Stay, Illusion . . . illuminates the broken but beautiful world Brock-Broido inhabits. Her poems are lit with magic and stark with truth: whether they speak from the imagined dwelling of her "Abandonarium," or from habitats where animals are farmed and harmed "humanely," or even from the surreal confines of death row, they find a voice like no other—dazzling, intimate, startling, heartbreaking.
Read more about Lucie Brock-Broido
GENE LUEN YANG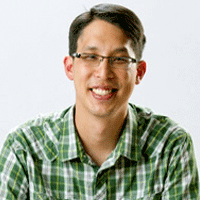 "Religion and culture are two important ways in which we as humans find our identity. My experiences growing up in both a Chinese American household and the Catholic Church define much of who I am."
—From an interview with Petra Mayer, NPR
Combining stirring imagery with a spare but poignant text, Gene Luen Yang takes the graphic novel to new heights, revealing how truly powerful a literary form it can be. Set during China's Boxer Rebellion, Boxers & Saints weaves fantasy and history, humor and pain, to form a moving tale of how, while seeking to right great wrongs, people can go too far and find themselves committing deeds far worse than those they sought to redress.
Read more about Gene Luen Yang

About the National Book Foundation and the National Book Awards
The mission of the National Book Foundation and the National Book Awards is to celebrate the best of American literature, to expand its audience, and to enhance the cultural value of great writing in America.
The National Book Awards are among the most prestigious annual literary awards in our nation. The awards were established in 1950 and the first winners included Nelson Algren in fiction and William Carlos Williams in poetry. In brief, nearly every major American writer of the past sixty years has been honored by the National Book Awards, if not as a winner, then as a finalist.
Since 1996, independent panels of five writers have chosen the National Book Award Winners in four categories: Fiction, Nonfiction, Poetry, and Young People's Literature.
Contact
For more information, contact Dr. Scott Kaukonen, director of the MFA Program in Creative Writing, Editing, and Publishing (kaukonen@shsu.edu or 936.294.1407), or Dr. Amanda Nowlin-O'Banion, visiting professor of creative writing (nowlin-obanion@shsu.edu or 936.294.4109).