2016 - SPRING EVENTS
National Book Awards Festival to Showcase Female Writers

Continuing a successful program that began in 2014, Sam Houston State University will once again host National Book Awards finalists for three days of interactive activities for the Bearkat and Huntsville communities. This year SHSU will welcome novelist Angela Flournoy, poet Ada Limón, and young adult graphic novelist Noelle Stevenson for the National Book Awards Festival at SHSU on March 16-18. Each will present lessons on her craft, offer readings and participate in an on-stage interview.
---
2015 - FALL EVENTS
MFA Reading Series to Feature Visiting Professor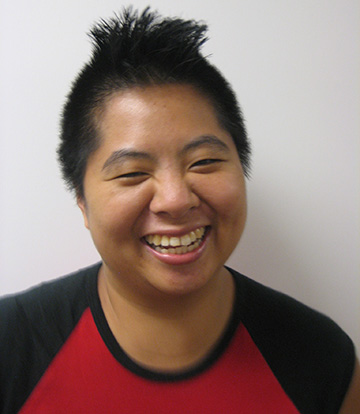 "Ching-In Chen is one of those rare poets who somehow manages to be formally versatile and deeply experimental without forgetting the fundamental meat and potatoes of poetry—compelling voices and stories, images that will stick with you for hours after reading, and metaphors that will just flat out amaze you," said Nick Lantz, assistant professor of creative writing. "Chen's book has a lot to offer students of poetry but also presents a captivating story that anyone will find accessible and moving."
---
Reading Series Takes Flight with Margaret Lazarus Dean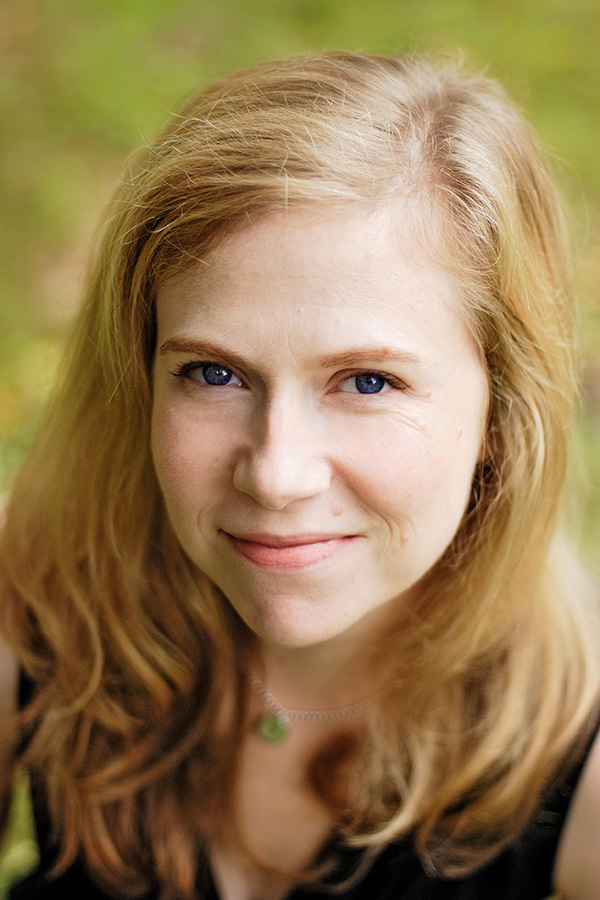 Margaret Lazarus Dean isn't quite old enough to remember when Neil Armstrong stepped on the moon. And she was yet a small child when those most glorious days of American spaceflight—days mythic in the American imagination—could be said to have ended in 1972 with the last of the moon missions.
But even through two Space Shuttle disasters—Challenger in 1986 and Columbia in 2003—and with the end of the Space Shuttle program in 2011, spaceflight—its past, its present, and its future—continues to hold a powerful allure, both personal to Dean and public to the American culture.
It's this allure—and its meaning—that Dean explores in "Leaving Orbit: Notes from the Last Days of American Spaceflight," winner of the Graywolf Press Nonfiction Prize.
---
Multi-Genre Writer Opens Reading Series
"Monson's essays do not merely identify the strange or overlooked things you might find in a library (besides the books) and say, 'Hey, isn't this weird,'" said Dr. Scott Kaukonen, director of the MFA program. "Rather these objects, these ink marks, these things left behind by other readers, other users serve as launch points for Monson's meditations on the act of reading, the book as an object, the library as a place and an idea, on our relationship to each other as writers and readers, friends and lovers, the living and the dead. His essays reveal a mind at work, and his mind is a pleasure to observe on the page."
---
2015 - SPRING EVENTS
Writer to Read from 1970s, Houston-Set Novel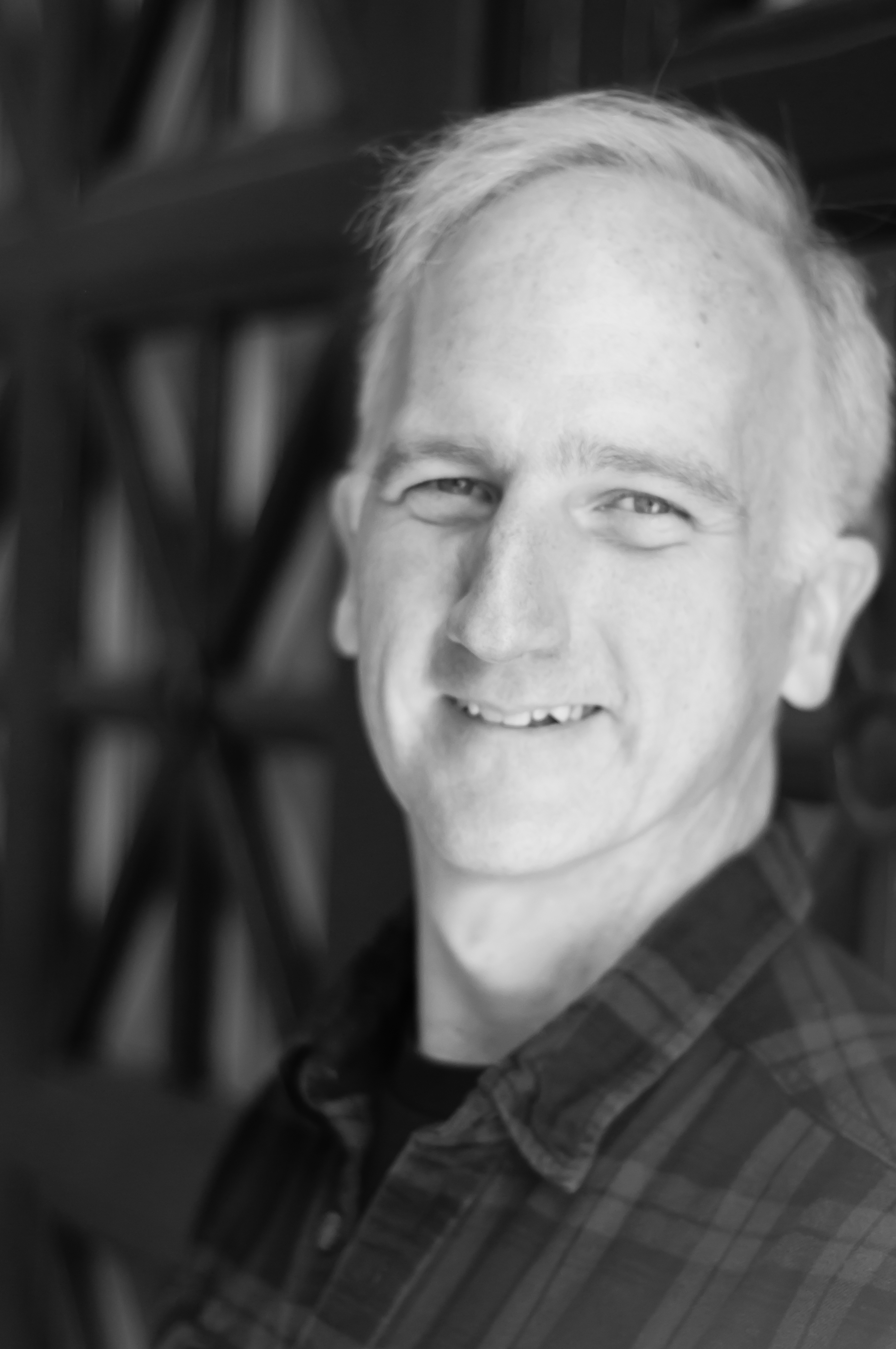 When Thomas McNeely first found work after college, it was as an investigator at the Texas Resource Center, which represents death row prisoners on their appeals. As part of that work, he spent a lot of time out at the Ellis II Unit, talking to the guys on the row.
Now, all these years later, McNeely will return to Huntsville, but this time as a debut novelist.
"Along with being a book about the effects of divorce, it is also a story about friendship between boys and how their relationships are affected by the larger society in which they live. I wanted to explore a particular moment in growing up in the American South, in which white children were discouraged from continuing friendships with children of other races," McNeely said. "I hope that Ghost Horse will provide an opportunity for readers to discuss these and other issues, which persist in our society today: How does a broken home affect children? How do racism and classism affect their development as people and citizens? How do we understand violence and bad acts by children as a consequence of these factors?"
---
Second Event to Bring Book Award Winner, Finalists to Campus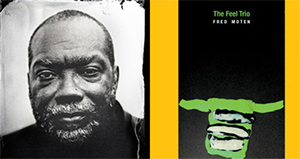 After a successful inaugural program in 2014, the National Book Awards at Sam Houston will return to Sam Houston State University March 22-24, providing members of the Bearkat and Huntsville communities the opportunity to interact with two awards finalists and the winner in fiction.
This year's activities will feature Phil Klay, fiction winner for "Redeployment;" Fred Moten, finalist for his collection "The Feel Trio;" and John Corey Whaley, finalist in the young people's literature category for his novel "Noggin."
---
2014 - FALL EVENTS
National Book Award Finalist To Share 'Myth' At SHSU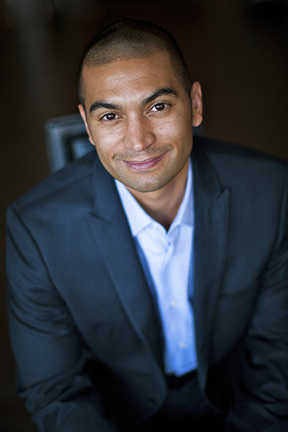 One hundred years ago, Jack Johnson, a man born to emancipated slaves in Galveston, was the heavyweight-boxing champion of the world, the first black man to ever hold the title.
His figure, both as man and myth, stands at the center of Adrian Matejka's latest book of poetry, "The Big Smoke," a finalist for the 2013 National Book Award and for the 2014 Pulitzer Prize in Poetry, and winner of the 2014 Anisfield-Wolf Book Award.
"The Big Smoke explores the intersection of myth, culture, race, and personal charisma with bracing honesty and insight," said Nick Lantz, assistant professor of creative writing at SHSU. "Matejka inhabits the characters in these poems with such depth and clarity that we cannot escape their fully human complexity. The Jack Johnson of these poems is charming, brutal, inspiring, and horrific."
---
Yanique to Read from Land of Love and Drowning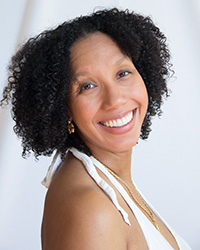 "I included (in my class) Yanique's work so that students could read someone of the newer generation of Caribbean writers that includes Edwidge Danticat, Oonya Kempadoo, Junot Diaz, Marlon James, and Kei Miller," associate professor April Shemak said. "How to Escape from a Leper Colony is a beautifully crafted collection that is fresh and full of surprises such as a story situated around a precarious bridge that links the Caribbean, a symbol of the connections and disconnections between peoples and places in region and beyond. In many ways, the collection defies easy attempts at categorization; it traverses spaces in the U.S., Gambia, and different locations in the Caribbean through a myriad of shifting narrative perspectives. Yet, coming from the Virgin Islands, Yanique's work is also unique in that she offers a perspective on the relationship between the United States and its territories."
---
2014 - SPRING EVENTS
SHSU Poet To Read From Much-Lauded New Book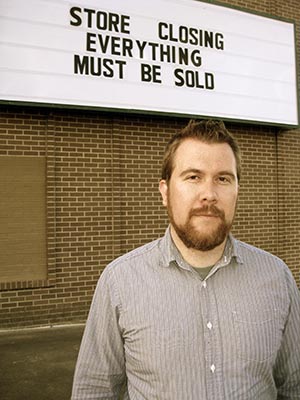 The latest book by poet Nick Lantz, "How to Dance as the Roof Caves In," is full of instruction: how to dance when you do not know how to dance; how to help a ghost; how to travel; how to stage a community.
But it isn't the kind of self-help book that will land him a guest slot on "Dr. Phil." In fact, it's not a self-help book at all, but rather a collection of poems that casts a sharp, satirical—and heartbreaking—eye at America early in the 21st Century.
---
Prufer to Explore 'American Landscape' During MFA Visit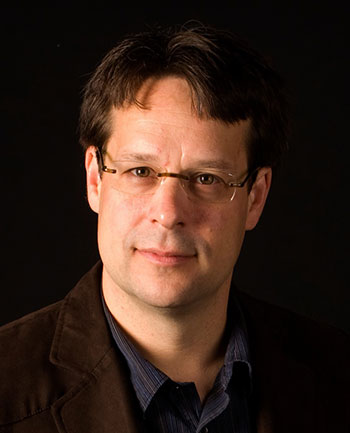 Kevin Prufer is the author of six collections of poetry, including "In a Beautiful Country" (a finalist for the Rilke Prize and the Poets' Prize), "National Anthem" and "Fallen from a Chariot." His most recent book, "Churches," was just released by Four Way Books.
"Kevin Prufer's poetry is accessible, but also wonderfully strange," said Nick Lantz, SHSU assistant professor of English. "He writes about familiar American landscapes—airports, shopping malls, suburbia, hospitals, and army bases—bent just out of their accustomed shape.
"The America in his poems is a post-apocalyptic, fallen empire. But the speakers of these poems are compassionate and funny, whether they're talking about Patriot Missiles, ancient Rome, angels, or the latest action movie rental."
---
Inaugural Program to Bring National Book Award Finalists to Campus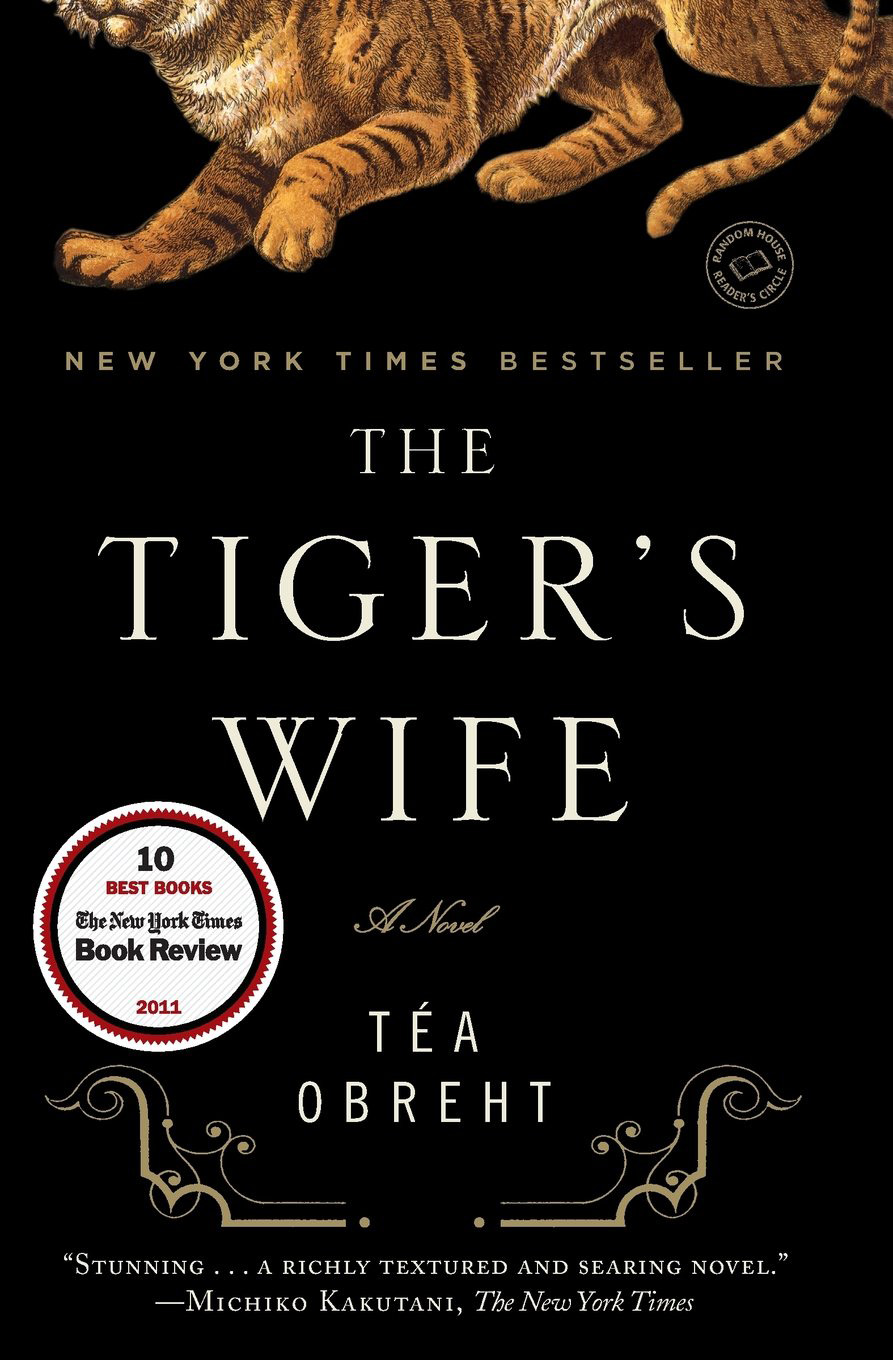 The Sam Houston State University Master of Fine Arts program in creative writing, editing and publishing, in conjunction with the National Book Foundation, will debut a new marquee literary event, the "National Book Awards at Sam Houston," this March.
This year's inaugural program will feature fiction writer Téa Obreht, poet Lucie Brock-Broido and graphic novelist Gene Luen Yang, who will present readings of their works and engage in a moderated conversation on March 31, beginning at 7 p.m. in the James and Nancy Gaertner Performing Arts Center. The event will be free and open to the public.
The event was created through a partnership between SHSU and the NBF to annually bring National Book Award winners and finalists to campus and to the community for a series of events celebrating literature and literacy. The National Book Awards are among the most prestigious annual literary awards in the nation, and the "National Book Awards at Sam Houston" will be only the second such program in the country.
---
MFA Program to Host 'Minor' Reading On Feb. 13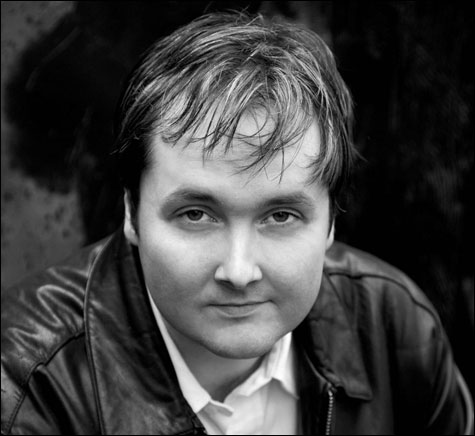 On his first book tour, Kyle Minor drove around the country in his own car, slept on friends' couches, cashed in old debts and made new ones, and built an audience for his work in a manner more associated with indie rock bands than fiction writers.
But there's nothing merely trendy or fame fleeting about the short stories Minor writes. Instead, his stories lodge themselves in the bedrock of literature, very much of the time and place of their creation, yes, but also very much of those qualities readers seek in all fiction—honesty, insight, empathy, humor and generosity, according to Scott Kaukonen, associate professor of English at Sam Houston State University.
Minor will visit SHSU on Thursday (Feb. 13) as part of the ongoing reading series sponsored by the Master of Fine Arts program in creative writing, editing and publishing. He will read from his latest collection of stories, Praying Drunk, at 6 p.m. in Austin Hall.
---
2013 - FALL EVENTS
Profs to Give Bilingual Reading of Translated Finnish Novel
Two Sam Houston State University English professors will close out the department's fall MFA Reading Series by sharing their heritage via an exploration of a lesser-examined writing form—that of translation—with a bilingual reading on Dec. 2.
The presentation, which will begin at 6 p.m. in Austin Hall, will feature English department chair Helena Halmari and Master of Fine Arts in creative writing program director Scott Kaukonen, who will read from their translation of Finnish author Anja Snellman's Pet Shop Girls.
"We'll read from both the original novel, in Finnish, and from our translation. Well, Helena will read from the Finnish; I'll stick to the English," Kaukonen said. "We'll also talk about the process of translation and why we think translation is important."
---
Young Author to Share 'Haunting' Stories for MFA Talk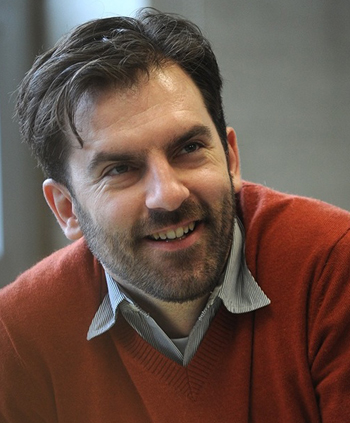 Michael Sheehan, an assistant professor of creative writing at Stephen F. Austin State University, will show budding writers at Sam Houston State University what someone who's in the early stages of a writing career can accomplish on Monday (Nov. 18).
Sheehan will read from his debut collection of short stories, Proposals for the Recovery of the Apparently Drowned, as part of the English department's MFA Reading Series, beginning at 6 p.m. in Evans Building Room 212.
"There's a haunting quality to Sheehan's stories, a disquieting effect, the sense that something has gone tremendously wrong and even if you can't always name it—and sometimes you can—it's still coming for you nonetheless," said Scott Kaukonen, director of the Master of Fine Arts program in creative writing, editing and publishing. "On the surface, the stories are suburban and contemporary, fathers and daughters, husbands and wives, but there is too the anxiety that suffuses our present moment, that at any time and at any place, it can all go so terribly, terribly wrong. And maybe you are to blame and maybe you are not. But the result is still the same."
---
English Prof Gets 'Graphic' in First Book Publication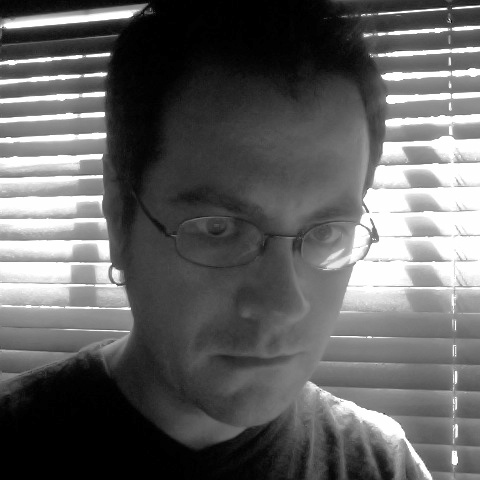 Shelley, a hotheaded, politically-charged radical—who was kicked out of Oxford for writing a pamphlet that demanded his professors prove the existence of God or stop talking about him altogether—became a source of inspiration for Newman and a movement she would lead during a critical time in her life, a time that would label her, too, a radical.
Their story became a source of inspiration for Sam Houston State University assistant professor of English Michael Demson, and he shares it in his first book.
Masks of Anarchy: The History of a Radical Poem, from Percy Shelley to the Triangle Factory Fire is not what one might consider a typical research endeavor; its form may even lend itself the distinction of being "radical" by scholarly standards.
---
MFA Program to Launch Fall Series with Award-Winning Poet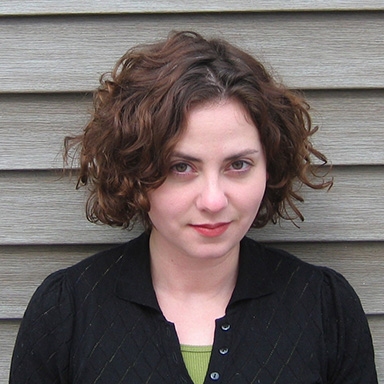 Poet Lauren Shapiro will share pieces from her award-winning debut poetry collection Easy Math, beginning at 6 p.m. in Austin Hall.
"Lauren Shapiro's poems fall somewhere between deadpan stand-up routine and stream-of-consciousness lyric, somewhere between an expert sleight-of-hand act and channel surfing at 3 a.m.," said Nick Lantz, SHSU assistant professor of English. "The worlds we visit in her poetry are fraught, poignant, and often border the absurd, as when a caretaker pushes 'a quadriplegic's nose into a rose bush' named after Martha Stewart or when a classroom of frustrated ESL students disrobe in protest of fickle prepositions. In these poems, 'the proposition never/leads to the conclusion'—instead, their logic is paratactic, associational, and slyly resonant."
---
2013 - SPRING EVENTS
Voice of Vietnam War to 'Carry' Out Reading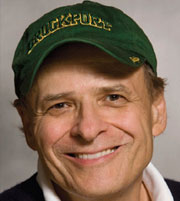 "A thing may happen and be a total lie; another thing may not happen and be truer than the truth."
It is a sentence, found in what many consider American novelist Tim O'Brien's most well known book The Things They Carried, but it is also representative of his art as a whole.
O'Brien will visit the Sam Houston State University campus on April 3-4 for a public reading.
---
Noted Fiction Writer to Give Public Reading March 25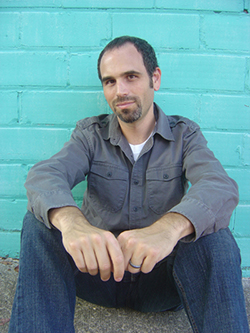 The Sam Houston State University Master of Fine Arts program in creative writing will welcome to campus fiction writer Michael Kardos on March 25.
Kardos, the author of the novel The Three-Day Affair and the short-story collection One Last Good Time, will give a reading from his work at 6 p.m. in Austin Hall. The reading is free and open to the public.
The Three-Day Affair, Kardos's debut novel published by Mysterious Press, was named by Esquire magazine as one of the best eight books of 2012.
---
'Inspiring' Writer to Read Work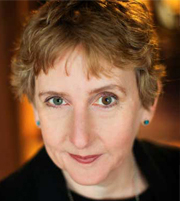 The Sam Houston State University Master of Fine Arts in creative writing program will welcome to campus multi-genre author and highly regarded teacher Jesse Lee Kercheval on Monday (Feb. 18).
---
2012 - FALL EVENTS
Poet Jamaal May to Give Campus Reading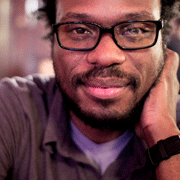 The Sam Houston State University Master of Fine Arts in creative writing program will welcome poet Jamaal May to campus on Monday (Nov. 19), as part of its on-going reading series.
May, the author of Hum (Alice James Books 2013), winner of the 2012 Beatrice Hawley Award, as well as two poetry chapbooks (2009's The God Engine and 2012's The Whetting of Teeth), will give a public reading of his work at 6 p.m. in College of Humanities and Social Sciences Building Room 70. The event is free and open to the public.
---