MFA Reading Series To Feature Visiting Professor
Nov. 6, 2015
SHSU Media Contact: Jennifer Gauntt
This article was written by Scott Kaukonen.
The Sam Houston State University Master of Fine Arts program in creative writing, editing and publishing will introduce its newest professor as the program continues its annual reading series on Wednesday (Nov. 11).
Ching-In Chen, a visiting assistant professor of creative writing who recently began a two-year appointment in the SHSU Department of English, is the author of "The Heart's Traffic: A Novel-in-Poems."
The reading, which will begin at 5 p.m. in Peabody Memorial Library, is free and open to the public.
Ching-In Chen (above), a new visiting assistant professor in SHSU's creative writing program, will read from "The Heart's Traffic: A Novel-in-Poems" for the MFA Reading Series on Nov. 11. —Submitted images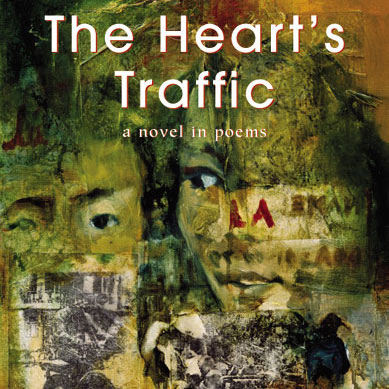 "Ching-In Chen is one of those rare poets who somehow manages to be formally versatile and deeply experimental without forgetting the fundamental meat and potatoes of poetry—compelling voices and stories, images that will stick with you for hours after reading, and metaphors that will just flat out amaze you," said Nick Lantz, assistant professor of creative writing. "Chen's book has a lot to offer students of poetry but also presents a captivating story that anyone will find accessible and moving."
Published by Arktoi/Red Hen Press, "The Heart's Traffic" chronicles the life of Xiaomei, an immigrant girl haunted by the death of her best friend.
Told through a kaleidoscopic braid of stories, letters and riddles, the stunning debut collection follows Xiaomei's life as she grows into her sexuality and searches for a way to deal with her complicated histories.
At times meditation, celebration, investigation, and elegy, this is a book about personal transformation within the context of a family forced to make do—a makeshift family—and how one might create new language to name the New World.
"As a poet, I'm obsessed with the intersection of memory and history," Chen said. "In my writing, much of what I come back to is attending to the details of trauma(s) and how communities make sense of these ghosts. Put another way, I write to let loose the ghosts and to see what else they might unearth."
In addition to reading from "The Heart's Traffic," Chen will read a piece or two in relation to LGBTQ/gender identity as well as some work from a current project concerning Asian diasporic labor and history.
Chen has also served a co-editor on two books: "The Revolution Starts at Home: Confronting Intimate Violence Within Activist Communities" (South End Press) and "Here Is a Pen: An Anthology of West Coast Kundiman Poets" (Achiote Press). In addition to maintaining an active blog (Sunslick Starfish), Chen is also an editor for The Conversant, a monthly online journal featuring serial interview projects, talk poetries, and interviews with poets and other language-based artists.
Born of Chinese immigrants, Chen is a Kundiman, Lambda, and Callaloo Fellow, as well as a member of the Macondo and Voices of Our Nations Arts Foundations writing communities.
A community organizer, Chen has worked in the Asian American communities of San Francisco, Oakland, Riverside and Boston, as well as helped organize the third national Asian Pacific American Spoken Word and Poetry Summit in Boston.
"My commitment to my community work has always fed my writing, but I think that the way that it has done that has changed as I've matured as both a community organizer and a writer," Chen said in a previous interview. "I was led to writing through my community work and I owe a huge debt to the community that I come from, for nurturing my voice in many ways.
"I do feel, however, that there is no one way to be a socially engaged poet, and I'm interested in new ways of being just that in the world. To me, that means giving back to my community in whatever ways I can."
A graduate of Tufts University, Chen earned an MFA in creative writing and writing for the performing arts from the University of California, Riverside, and a Ph.D. in English from the University of Wisconsin-Milwaukee.
- END -
This page maintained by SHSU's Communications Office:
Director of Content Communications: Emily Binetti
Communications Manager: Mikah Boyd
Telephone: 936.294.1837
Communications Specialist: Campbell Atkins
Telephone: 936.294.2638
Please send comments, corrections, news tips to Today@Sam.edu