National Book Awards Festival To Showcase Female Writers
March 2, 2016
SHSU Media Contact: Chelsea Keller
Continuing a successful program that began in 2014, Sam Houston State University will once again host National Book Awards finalists for three days of interactive activities for the Bearkat and Huntsville communities.
This year SHSU will welcome novelist Angela Flournoy, poet Ada Limón, and young adult graphic novelist Noelle Stevenson for the National Book Awards Festival at SHSU on March 16-18. Each will present lessons on her craft, offer readings and participate in an on-stage interview.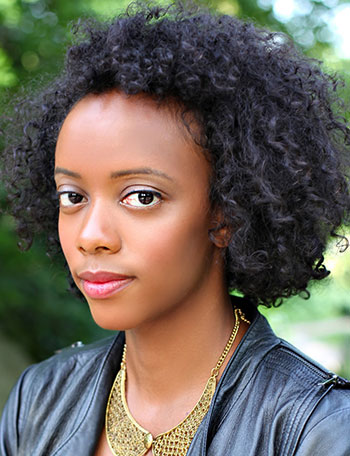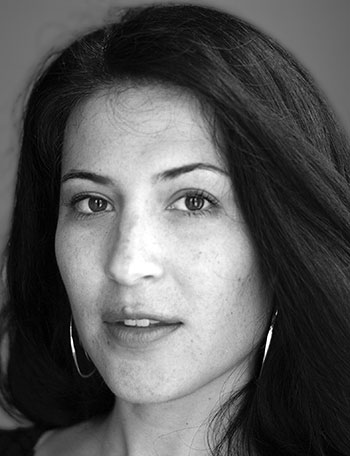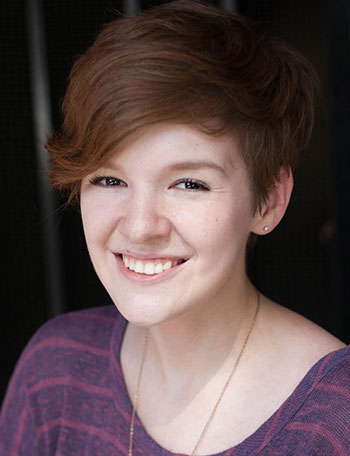 (From the top) Angela Flournoy, Ada Limón and Noelle Stevenson will discuss their writing crafts on March 16-18 for the third National Book Award Festival at SHSU. —Submitted photos
"I went to the National Book Award Ceremony in New York last November and I met all the finalists. I also attended the finalists reading and chose writers whose work, I hope, will resonate with students and the community," said Amanda Nowlin-O'Banion, clinical assistant professor of creative writing in the SHSU Department of English.
The program will open on Wednesday (March 16) with a public community meet-and-greet and book signing at the Huntsville Public Library's Community Room from 5-6:30 p.m., during which the community can mingle with the authors and buy books.
The premiere event will take place Friday (March 18) evening from 6-8 p.m. in the Gaertner Performing Arts Center's Payne Concert Hall, during which the three finalists will give readings from their nominated works and participate in an on-stage moderated interview with Steph Opitz, former literary director of the Texas Book Festival.
SHSU is one of only four universities across the nation to host the National Book Awards finalists for a series of programs that are educational and geared to show students a closer look into the lifestyle of a writer.
SHSU's National Book Awards festival also will include craft talks for selected audiences. The talks include a fiction-writing discussion with Flournoy on Thursday for SHSU students; a graphic novel-writing talk with Stevenson on Thursday for students at Huntsville High School; and a poetry-writing talk with Limón on Friday for SHSU students.
"I think one of the things Sam Houston is good at is taking our resources and giving our neighbors and the Huntsville community access to them," said Nowlin-O'Banion. "The bigger opportunity here is to create and help our community be more artistically diverse, and by sending Stevenson into the high school we are doing that."
Flournoy is a 2015 finalist for her book, "The Turner House." She is a graduate of the University of Southern California and has taught writing at various universities.
According to Amazon.com, her first published work "The Turner House" "is a striking examination of the price we pay for our dreams, and the ways in which our families bring us home."
NPR also described her work as "one of the books that should, by rights, be described as the Great American Novel."
As a graduate of the Maryland Institute College of Art, Stevenson is the youngest of the three finalists visiting SHSU. Stevenson is a 2015 finalist in the category of "Young People's Literature" for her graphic novel "Nimona."
"Stevenson started self-publishing her comics online, and then at 22 she was picked up by Harper Teen, one of the biggest publishing houses in the world," said Nowlin-O'Banion. "She has been nominated for a Harvey Award and was awarded the Slate Cartoonist Studio Prize for Best Web Comic in 2012 for 'Nimona.' She is also the co-writer of 'Lumberjanes.'"
Limón serves on the faculty of Queens University of Charlotte Low Residency Master of Fine Arts program and the 24Pearl Street Online Program for the Fine Arts Work Center in Provincetown, New York. She was a finalist for her collection of poems titled "Bright Dead Things: Poems."
She also has published three previous collections of poetry: "Lucky Wreck," "This Big Fake World" and "Sharks in the Rivers."
"Bright Dead Things: Poems" is "consistently generous and accessible—though every observed moment feels complexly thought, felt, and lived,'" according to Amazon.com.
The National Book Awards' mission is to celebrate the best of American literature and to expand its audience by enhancing the cultural value of great writing in American.
"The program isn't meant to convince everyone to be a writer. What it is doing, and doing well, is convincing people to be readers," Nowlin-O'Banion said.
For more information on the National Book Awards Festival at SHSU, contact Nowlin-O'Banion at nowlin-obanion@shsu.edu.
- END -
This page maintained by SHSU's Communications Office:
Director of Content Communications: Emily Binetti
Communications Manager: Mikah Boyd
Telephone: 936.294.1837
Communications Specialist: Campbell Atkins
Telephone: 936.294.2638
Please send comments, corrections, news tips to Today@Sam.edu