April 16, 2013
---
Distinguished Texas A&M Professor Suntzeff Speaks on "Our Dark Universe" at SHSU
Nicholas B. Suntzeff, a Texas A&M University Distinguished Professor and holder of the Mitchell/Heep/Munnerlyn Chair of Astronomy in the Department of Physics & Astronomy at Texas A&M, was a guest lecturer at a public talk presented by the Department of Physics on Wednesday, April 24, 2013, at 7:30 p.m., in Room AB4, Olson Auditorium, on the Sam Houston State University campus.
Dr. Suntzeff is an observational astronomer specializing in cosmology, supernovae, stellar populations, and astronomical instrumentation. He is a co-founder (with Dr. Brian Schmidt of the Australian National University) of the High-Z Supernova Search Team, which began observing supernovas outside the Milky Way galaxy in 1994 to discover the phenomenon of universal acceleration of the universe. The Search Team was honored with the Nobel Prize in Physics in 2011 (to Dr. Schmidt, Dr. Saul Perlmutter, and Dr. Adam Riess).
At the April 24 event, Dr. Suntzeff presented "Our Dark Universe." As he summarizes the topic: "With the discovery of dark energy in 1998, cosmologists now know what our Universe is made of. We can describe the origin and evolution of the Universe from a fraction of a second after Creation all the way until today with remarkable precision - and even predict our future evolution. But this Universe we inhabit is preposterous, filled with matter and energy of a type that does not fit into our theories of physics. As one of the cosmologists who discovered the three-quarters of the Universe that is now called dark energy, I will take you through the history of our Universe as we know it, and leave you with the best estimate of where our Universe is heading."
In addition to continuing his work on universal acceleration and the expansion of the universe, Dr. Suntzeff helps construct instruments for telescopes. He has also served, in past years, as associate director of science at the U.S. National Optical Astronomy Observatory, and received a fellowship from the National Academy of Sciences in 2010 to serve as a humanitarian affairs officer in a bureau of the U.S. State Department.

March 22, 2013
---
Randle Studies Tropical Plant Parasites in Democratic Republic of the Congo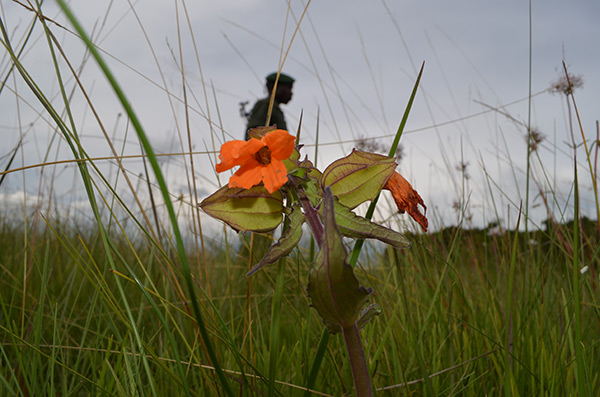 Dr. Chris Randle, associate professor of biology in the Department of Biological Sciences, who has worked on a tropical lineage of plant parasites for about 16 years, made a field trip to the Democratic Republic of the Congo (DRC) in mid-November 2012 which was part of a larger study to sample genes from tropical parasitic plants. He and his collaborator, Jeffery Morawetz from Rancho Santa Ana Botanic Garden in Claremont, California, obtained funding from the National Science Foundation to collect plants from Mexico, Kenya, Brazil, China, and Madagascar, and to obtain morphological, anatomical, host preference, and DNA sequence data from these plants in order to test their hypotheses of evolution. Funding for the team's additional excursion to the DRC came from the National Geographic Foundation.
March 8, 2013
---
Pilot ECO-IMPACS Workforce Program in Math and Biology to be Held This Summer
Drs. John Alford, William Lutterschmidt, Jeffrey Wozniak, and Edward Swim spent last summer developing a proposal for the National Science Foundation (NSF) to fund a research and workforce program in math and biology. The ECO-IMPACS (Enhancing Career Opportunities: Integrative Mathematical Program for Analyzing Coastal Systems) Program will train students in quantitative methods used to model and investigate ecosystems, in particular the impacts of climate change and anthropogenic factors on biodiversity and sustainability. The program will run a pilot in Summer 2013 to provide an unconventional workforce experience and truly expose its participants to real "on-the-ground" training that will result in improved recruitment, retention, education and placement of students in mathematical-biology careers.
ECO-IMPACS will immerse undergraduate and graduate level participants in a summer internship to broaden their perspectives on the use of mathematical and statistical models in environmental-based sciences. The program will use a truly interdisciplinary approach to train participants in the field of environmental mathematics. Students will have the opportunity to integrate field-based and laboratory data to construct mathematical models to understand the coastal marshes of the Aransas National Wildlife Refuge (ANWR). At the conclusion of the program, students will present their research findings to community partners to aid in real-time habitat management applications. The program will focus on the dynamic coastal ecosystem at the ANWR, home to the endangered whooping crane, to inspire complex modeling efforts rather than attempting to apply generic mathematical methods across a wide variety of biological problems.
The application deadline for the ECO-IMPACS Program is May 1, 2013. Phone interviews will begin on May 6, with acceptance notification beginning on May 15. The program will run from July 8, 2013 to August 9, 2013. Eligible participants must be mathematics or biology majors with junior or senior standing, and U.S. citizens or permanent residents. Lodging will be provided on the SHSU campus. A $2000 stipend and travel reimbursement are available for participants.
A summary of the program, and an application form, are available at http://www.shsu.edu/~tries_www/ecoimpacs. Contact Dr. Jeffrey Wozniak in the Department of Biological Sciences at 936.294.3759, or Dr. John Alford in the Department of Mathematics and Statistics by email or at 936.294.4663, for more information.
February 28, 2013
---
Study Abroad Opportunity in Costa Rica This Summer
A four-week study abroad course, BIOL 4096: Clinical Health Sciences Practicum in Costa Rica, will be offered in Summer I 2013. The course will take place at the Universidad de Iberoamerica (UNIBE) in San Jose, Costa Rica. UNIBE is a private, non-profit university with a strong international student program offering degree programs in medicine, pharmacy, psychology, and nursing.
Most students who enroll in BIOL 4096 will participate in a four-week program in medicine (although there is also an option for psychology). During the four-week program, students will be in the clinic/hospital on weekday mornings, and will receive Spanish training, including medical Spanish, in the afternoons.
Students will live with host families during their stay in Costa Rica. The host families have worked with UNIBE for up to 10 years and are excellent hosts for students. The families will provide students with an additional opportunity to practice Spanish. Spanish-speaking skills are NOT required for enrollment in the course.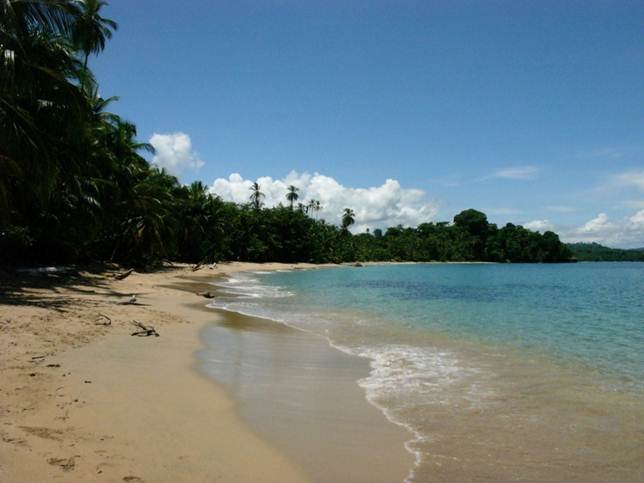 Students will have free time to explore Costa Rica during the evenings and on weekends, including an organized trip on one of the weekends.
The cost of the course is $2950, plus SHSU tuition, for the 3-credit hour course and airfare to San Jose, Costa Rica. Financial aid is available to students to help offset the cost of the course. For more information about financial aid, please contact Ms. Brandi Jones in the Financial Aid Office.
Students interested in this unique study abroad opportunity should contact Dr. Anne Gaillard, associate dean for graduate programs and research, as soon as possible to reserve a spot in the course.

February 7, 2013
---
New Undergraduate Research Funding Program Begins - Applications Being Accepted Now Through March 1, 2013
College of Sciences Dean John Pascarella has launched a new program to support undergraduate research among the eight departmental units in the College of Sciences. This innovative program provides awards to successful student applicants that will help defray the expenses associated with conducting scholarly research as well as presenting research at professional conferences. Students will gain valuable experience throughout the research process – from developing an idea with a faculty mentor to preparing an academic proposal and budget, conducting research, and presenting the outcomes to members of the academic community.
Full-time students with strong academic records, and who are currently enrolled as majors in Agricultural and Industrial Sciences, Biological Sciences, Chemistry, Computer Science, Geography, Geology, Mathematics, Statistics, Nursing, or Physics, are encouraged to work with a faculty mentor in their program to prepare and submit an application for review. An application for funding to present research (to cover travel expenses) should also be completed where applicable. The first applications in this program are being accepted now through March 1, 2013.

January 31, 2013
---
Walker Named Kavli Institute Scholar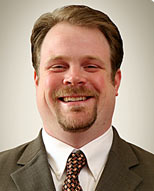 Sam Houston State University Assistant Professor of Physics Joel Walker has been named a Kavli Institute for Theoretical Physics (KITP) Scholar for 2013-2015. Operated in association with the University of California at Santa Barbara, the Kavli Institute was launched in 1979 with principal funding from the National Science Foundation. Since that time, it has been dedicated to providing an essential forum for extended and intensive research collaboration among theoretical physicists from around the world. A 2007 study published by the National Academy of Sciences ranked the institute as the single most impactful organizational center for (non-biomedical) basic scientific research in the United States.
The KITP Scholars program exists to promote a deeper engagement by the faculty of primarily undergraduate colleges and universities within the broader community of research scientists, by providing uniquely broad opportunities for high quality research exposure, networking and collaboration. This highly competitive fellowship is awarded each year to approximately eight applicants from across the nation, and funds a series of two-week visits to the Kavli Institute during three consecutive years. Dr. Walker's first visit is scheduled for May 2013, to coincide with a workshop on the search for new manifestations of high-energy physics with the Large Hadron Collider (LHC) at the CERN laboratory in Geneva, Switzerland. He credits physics department chair Dr. Barry Friedman, who was himself a KITP Scholar during the 2001-2003 award cycle, for promoting the program's high value and strong alignment with the academic mission of Sam Houston State.
January 28, 2013
---
Special Announcement - Site Review for Baccalaureate Nursing Program
Sam Houston State University's Department of Nursing wishes to announce that it will host a site review by the National League for Nursing Accrediting Commission (NLNAC) for initial accreditation of its Baccalaureate nursing program.
The Public is invited to meet the visit team and share your comments about the program in person at a meeting scheduled for February 13, 2013 from 8 - 9 a.m. in Lee Drain Building 207.
Nurse Administrators, nurse managers and graduates of the program are invited to meet the visit team and share comments at a meeting scheduled for February 13, 2013 from 3:30 - 4:25 p.m. in Lee Drain Building 213.
Written comments are also welcome and should be submitted directly to Dr. Sharon Tanner, CEO of NLNAC, at
E-mail: sjtanner@nlnac.org
or
Dr. Sharon Tanner, Chief Executive Officer
National League for Nursing Accrediting Commission
3343 Peachtree Road NE, Suite 850
Atlanta, GA 30326
All written comments should arrive at NLNAC by 2/4/2013