The SHSU Student Money Management Center (SMMC) is a financial outreach and educational program administered by the Sam Houston State University Division of Student Services
Upcoming Events
Financial Literacy Month Is Here!
Click here for full details on Rules and Regulations
Watch this video for more details... Good Luck!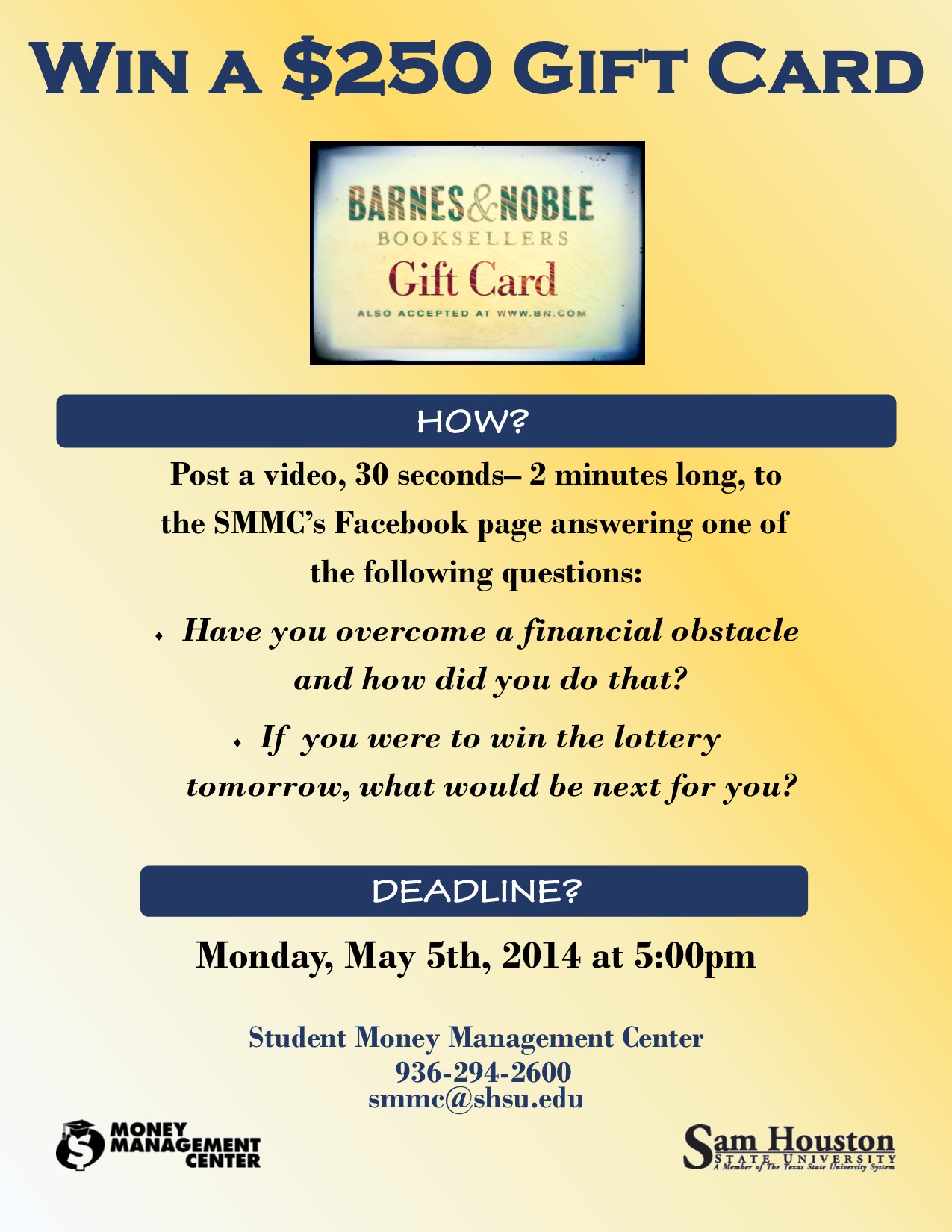 After Graduation:
Student Loan Repayment
Wednesday, June 11, 2014 at 6:00pm
LSC 315
Snacks and Drinks Provided
The biggest increase of salary that you receive will be from your transition from SHSU to a full time career and we want to help you prepare for the road ahead. As a college graduate, you should not just live from paycheck to paycheck. You should thrive! Come learn how to aggregate wealth sot hat your money works for you and you accumulate wealth instead of debt.
---
Our Spring Workshop Calendar is now available. Check it out here!
---
Tip of the Week
Don't speed. Not only is it inefficient in terms of gasoline usage, it also can get you pulled over and cost you a bundle.
If you have any questions about this topic or any other financial matter, please contact us to set up a consultation.
---
Four easy ways to schedule an appointment:
Peer Financial Coach walk-in hours for Spring 2014 are 10:00am-2:00pm, Monday-Friday.
Join our mailing list for information regarding future events!
---