Join Now Benefits Travel SHSU Ring Event RSVP
---
UPCOMING EVENTS
---
SHSU Night at Minute Maid Park
Houston Astros vs. Baltimore Orioles
Wednesday, June 3, 2015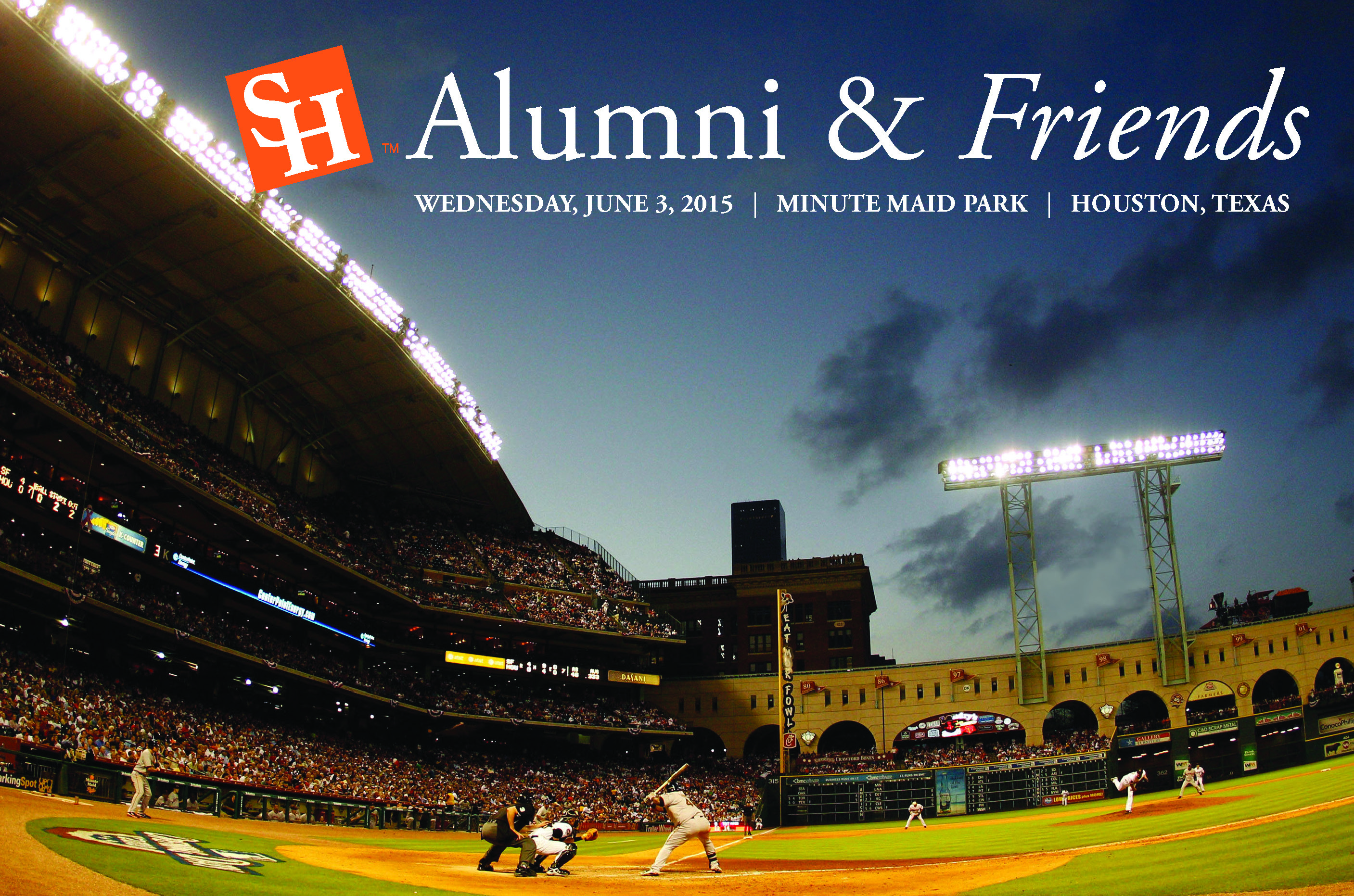 For more information, click here!
RSVP, click here! SOLD OUT
---
Alumni Travel Program
As the official travel program of the Sam Houston State University Alumni Association, the Traveling Bearkats provides SHSU alumni and their friends and families the security of traveling in a group and the cameraderie of fellow alumni who have a desire to see the World.
Join the Traveling Bearkats on a trip to explore the world!
CANADIAN ROCKIES & GLACIER NATIONAL PARK
August 14 - August 20, 2015
REFLECTIONS OF ITALY
March 9- March 18, 2016
SOUTH DAKOTA THE BLACK HILLS & BADLANDS
June 28 - July 04, 2016
COLORS OF NEW ENGLAND
October 2016
For more information and to request a brochure, please visit our travel page
---
ATTENTION LIFE MEMBERS:
2014/15 Campus parking tags are available.
To obtain your tag, please send an email to dgilbert@shsu.edu with the following information:
Name, Life member ID#, mailing address, make, model and License tag #
---
---
Life Endowed Members

D. Sam Bain '56

Charles W. Jones, III '81

Becky Spelce '93

* Janelle A. Paris '46

Justin Burnett '02

Ronald P. Koska '61

Dan I. Rather '53

James D. Carey '61

Kyle Lehne '94

Martee Rush '05

Terry M. Carlton '60

Susan S. Lenamon '73

Don A. Sanders '58

Bobby L. Davis '69

Dianne MacKenzie '60

Reuben C. Tamez '90, '94

Bonnie Thorne '60

Laverne Warner '62, '69

Tommy Metcalf '71

Carol Hail Weller '69

Jill Bell Myatt '63

Robert D. Young Jr. '13
Joint Life Endowed Members
William "Bill" '88 & Kerri D. Byler
Walter '79 and Jan Fitzgerald
James F. '65 & Nancy Gaertner
Russell D. '72 and Glenda J. '73, '77 Gordy
John M. '75 and * Nancy '79 Hoyt
R. Dean '67 and Betty A. '67 Lewis
Randy '74 and Patricia '74 Pollard
John R. '59 & Judith A. Ragsdale
Dan E. '65, '67 & Marian M. Spence
* Deceased