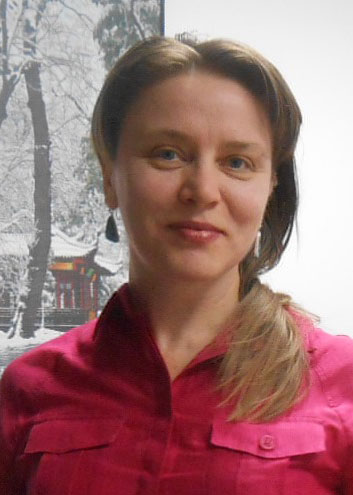 I am originally from Ukraine, received my university (bachelor and master) degree from Shevchenko Kyiv National University, and a Doctoral degree from Karazin Kharkiv National University in Ukraine. I have been associated with Sam Houston State University in Texas since 2008.
My major research foci are culture and societal transformations. I also work with sociology and anthropology of childhood, particularly, with the issues related to child's development and disability.
I am teaching undergraduate courses Principles of Sociology, Introduction to Ethnics Studies, Cultural Anthropology, Popular Culture, and graduate online seminars Social Change & Development and Cultural Sociology. I am also teaching one of the four components in the team taught Honors Seminar, offered by the Honors College.
Research
I carry several research projects related to economic and political situation in Ukraine, in the last two years primarily focusing on the Donbas region and urban civil activism. The latest dramatic events in Ukraine, which I could not ignore and had to incorporate into my research agenda, interrupted a project on the spatial dimension of community development "A Street in a City", which I hope to return to in the nearest future.
The most dear and inspirational research project I am currently working on is an American story of a Ukrainian chant, which we all know as "Carol of the Bells", a story that provides us with a clue on the principles of formation of American culture.