"Neither the life of an individual nor the history of a society can be understood without understanding both."
C. Wright Mills
The Department of Sociology at Sam Houston State University is committed to furthering knowledge of social life, social change, and the causes and consequences of human behavior using the context of globalization. While in the program, students develop the "sociological advantage," or the ability to examine interpersonal relationships and relate them to the larger social world.
Latest News
Follow us on Facebook, Instagram, Twitter and Pinterest!
The Sociology Department and the Sociology Graduate Program post on social media regularly. Be sure to check out our pages so you don't miss out on anything interesting.
August 1, 2016: Saludos desde Agentina!
Dr. Alessandro Bonanno is currently in Argentina where he is presenting at the International Conference "Social Subjects and the Agrarian Territory in Latin America".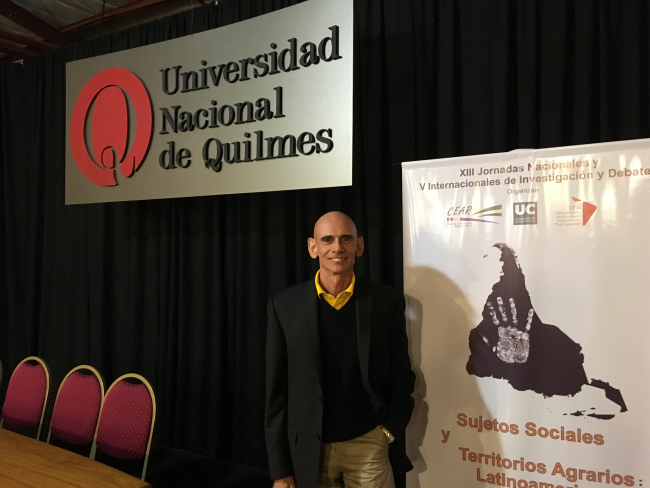 ---
July 2016: 3rd Annual International Sociological Association Sociology Forum (July 10-14, 2016 Vienna, Austria)
Several faculty members were able to attend this years forum entitled "The Futures We Want: Global Sociology and the Struggles for a Better World".
Dr. Doug Constance and Dr. Lee Miller enjoying their time in Vienna
---
July 13, 2016: Congratulations to Dr. Alessandro Bonanno on his recent publication entitled "The Contradictions of Neoliberal Agri-Food: Corporations, Resistance, and Disasters in Japan"!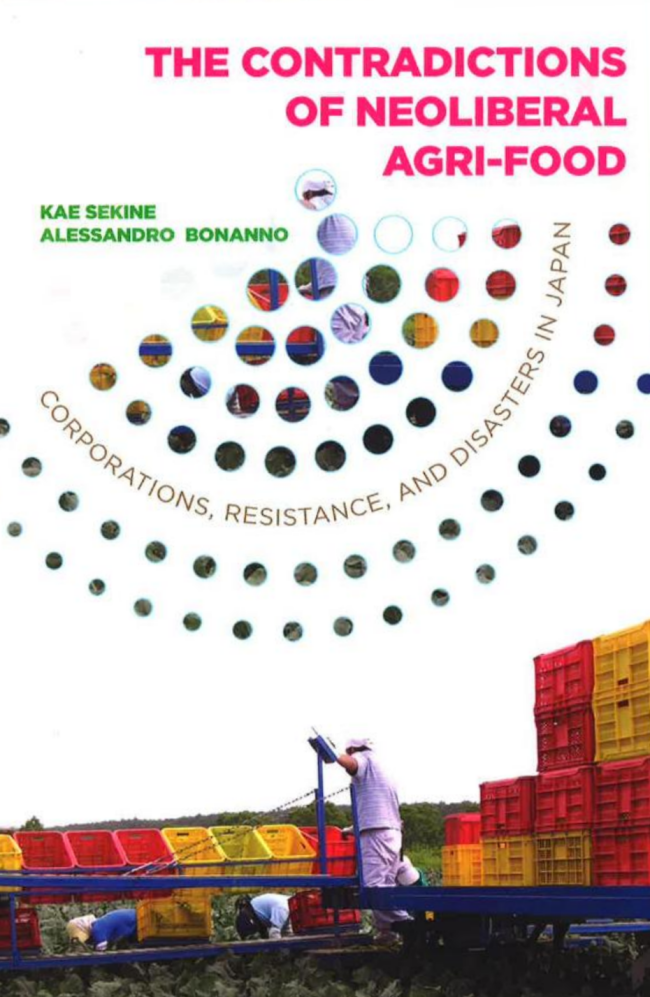 ---
April 2016: Sociology Instructor Gene Theodori delivers presentations to packed audience.
As part of the Abraham Baldwin Agricultural College's 2016 Homecoming festivities, Dr. Gene Theodori recently traveled to ABAC to deliver three presentations on community and how to define what community is. Read the article featuring Dr. Theodori here! For the ABAC newsletter with an article about Dr. Theodori's visit, click here!
---
April 2016: Darren Marshall joins the Center for Rural Studies in April.
Darren Marshall, a colleague from Australia, will be joining the Center for Rural Studies in April and will be giving a presentation here at SHSU on the feral hog management effort in Australia. The presentation will be held on Thursday April 14th in the LSC Theater from 2:00pm-3:30pm. Directly following the presentation there will be a reception in LSC 110. Light refreshments and snacks will be provided. The event is free, no registration is required, and ALL students, faculty and staff are welcome to attend. Dr. Michael Fortunato can be contacted for questions.
---
March 18, 2016: Medicine-Humanities-Social Sciences Round Table Symposium
The College of Humanities and Social Sciences will host a Medicine-Humanities-Social Sciences Symposium, in which invited SHSU faculty and staff will share the work that they are doing in their fields and discuss how that work contributes especially to regional and community health care and research initiatives. See our flyer for more information.
---
February 2016: Sociology Instructor Amy Kirk featured in SHSU Online article on the benefits of online course interactivity.
---
February 2016: Sociology Instructor Brooklynn Wynveen featured in SHSU Online article on the benefits of online course interactivity.
---
January 25, 2016: Dr. Furjen Deng receives a grant from the Cancer Prevention and Research Institute of Texas
Collaborating with Dr. Helen Sun (Project Director), Light and Salt Association and Dr. Lei-Shih Chen (Co-PD), Texas A&M University, Dr. Deng (Co-PD) received a 3-year grant (PP160036, $1,101,986, 12/1/2015 to 11/30/2018) under the Evidence-Based Cancer Prevention Service award mechanism of the Cancer Prevention and Research Institute of Texas. The title of the project is to establish a comprehensive cancer prevention and support program within Asian American communities in Houston and Austin areas of Texas. The project is a joint effort of 12 AA community-based organizations, clinics and universities to reduce cancer incidence and deaths in Vietnamese, Chinese, Filipino and Korean populations in the Houston and Austin areas. The project targets four most preventive cancer sites: breast, colorectal, cervical and liver. Through coordinated efforts, resource sharing and providing appropriate training for staff and volunteers, the proposed project targets 49% of Texas' total AA population and will significantly enhance AA communities' capacities to address cancer disparities within different AA subgroups.
---
December 10-11, 2015: Coloquio En Economia Regional 2015

On December 10th and 11th, Drs. Bonanno and Constance participated in the Coloquio en Economia Regional sponsored by the Centro de Investigaciones Socioeconomicas at the Universidad Autonoma de Coahuila in Saltillo, Coahuila, Mexico. They served as lectors on two masters committees and one doctoral committee:
Masters:
Beatriz Guadalupe Pena Albeldano: Clase Social, Hogar Y Consumo Alimenticio
Ismael Isac Gutierrez Torres: El Proceso de Financiarizacion y la Consolidacion de las Empresas Transnacionales (ETN's) Avicolas: Los Casos de JBS and Bachoco (2005-2014)
Doctoral:
Jhonny Naim Manriquez Garcia: La Economia Solidaria, Colaborativa y la Aparicion de Practicas Economicas Alternativas en Mexico
---
November 4, 2015: Texas Rural Internship Opportunity!

The Center for Rural Studies is currently looking for one intern for Grimes County, within commuting distance from Huntsville. We are accepting applications immediately through November 24th, with interviews being held the week of November 30th. The internship will take place over sixteen weeks of the Spring semester, with a 10 hour work requirement per week. There will be a $1,000 stipend and students can receive SOCI course credit for the internship in addition to the stipend! Click here for more info.
---
November 2, 2015: Today marks the start of the Sociology Club's semester drive. It will run through December 3, 2015. This semester we have decided to do our drive for Children's Safe Harbor, a children's advocacy center for child victims of abuse. We will be gathering donated items from SHSU faculty, staff and students. Our drop-off location will be located in the lobby of the Sociology Department (CHSS 270). Please see the following documents for further information:
---
October 27, 2015: The Department of Sociology presents Guest Lecturer Matthew W. Hughey from the University of Connecticut.
---
October 20, 2015: The United States Census has openings for Recruiting Assistants in Houston, Texas. Applicants must live in one of the designated zip codes (77024, 77036, 77040, 77041, 77042, 77043, 77055, 77056, 77057, 77063, 77077, 77079, 77080, 77082, 77092). Bilingual speakers are encouraged to apply, including Spanish, Vietnamese, Hindi, Urdu, Tagalog, Korean and Chinese. Directions for applying can be found at http://www.census.gov/regions/denver/www/jobs/texas_jobs.php. Call 1-800-361-6891 with questions.
---
September 23, 2015: We are pleased to welcome Dr. Shannon Lane to the Center for Rural Studies. A Houston Native, Dr. Lane comes to us from the Sociology faculty at Mississippi State University, where she also had extensive experience working with the Southern Rural Development Center (SRDC).

---
September 16, 2015: Check out our new Graduate Program newsletter!