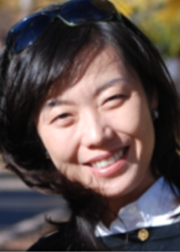 I was born in Korea and immigrated to the United States. I received a master's degree in Public Health and Sociology and a Ph.D. in Sociology at the University of Hawaii at Manoa.
My research is focused on health and health care issues of underserved and unprivileged populations, such as children, women, the elderly, the poor, ethnic minorities and immigrants, and those who live in developing countries. My research has addressed disparity issues, focusing on the roles of social contexts, such as health policy, the health care delivery system, culture, and local and ethnic community resources, as well as individual characteristics. My areas of specialization include the sociology of health, research methodology, and statistics.
I have published and presented papers in both national and international academic journals and conferences. At SHSU, I teach various courses to both undergraduate and graduate students, including Introduction to Ethnic Studies, Sociology of Health and Illness, Research Methods in Sociology, Seminar in Medical Sociology, and Seminar in Sociological Research.