WELCOME TO THE SHSU HISTORY DEPARTMENT
With 21 full-time faculty members, 100 graduate students, and approximately 3,500 undergraduates in our courses every semester, we are proud to report that History is one of the strongest departments at Sam Houston State University. Offering the B.A. and M.A. degrees, the department is committed to teaching excellence, curriculum innovation, and faculty research. Since 2005, faculty members have published more than 20 books, as well as dozens of articles and book reviews in professional journals.
14th Annual Joan Coffey Symposium: Monday, October 16, 5pm
2017 marks the 500th anniversary of Protestantism's birth. We are privileged to hear from two leading scholars on the topic, Amy Burnett (University of Nebraska-Lincoln) and W. Bradford Smith (Oglethorpe University). They will be speaking on Martin Luther and his legacy in the Olson Auditorium (AB4, Room 220) on Monday, October 16th, at 5pm. You can download a flyer here.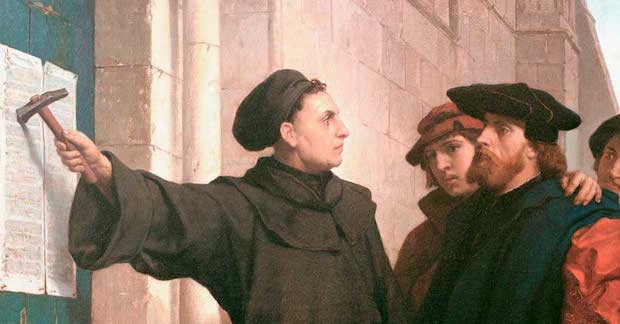 Spring 2018 Upper-Division Course Offerings
The history department will offer 23 upper-division courses in American, European, and World History in spring 2018. Please view the booklet below to find out more information, including course titles, descriptions, and meeting times. We encourage history majors and minors to register for these classes, and we welcome all students who have a passion for history. View our upper division courses for Spring 2018 here