Dinner & Celebration
4:30 – 6:00
LSC Mall
Ceremony
Sunday, August 24, 4:00 pm
James and Nancy Gaertner Performing Arts Center
Students use their Bearkat One Card for dinner and parents, family members eat free.
Please RSVP by August 17, 2014.
ALL new students please attend, even if you did not RSVP.
However, guest seating and meals are sold out.
Fall 2014 New Student Convocation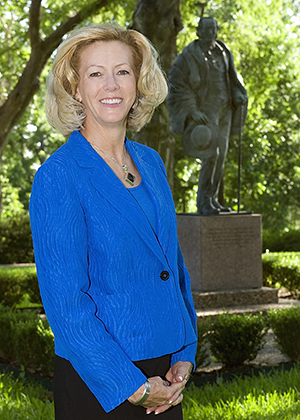 You and your family are invited to join President Gibson and the university community for a ceremony commemorating the beginning of your academic journey at the University.
New Student Convocation, on Sunday August 24, 2014, serves as the ceremonial start for our new students, just as Commencement serves as the ceremonial finish for our seniors.
All new students are expected to attend the convocation. The event is free and also recommended for parents and family members.
Following the New Student Convocation ceremony, all students and their family members are invited to enjoy dinner, free live music, and other festivities.
This event is the official welcome for all new students entering into the Sam Houston State University academic community. It is the highlight of Welcome Week and the official launch of the academic year.
For questions, please call the First-Year Experience office at (936) 294-3422.
Share on Facebook Email this Page