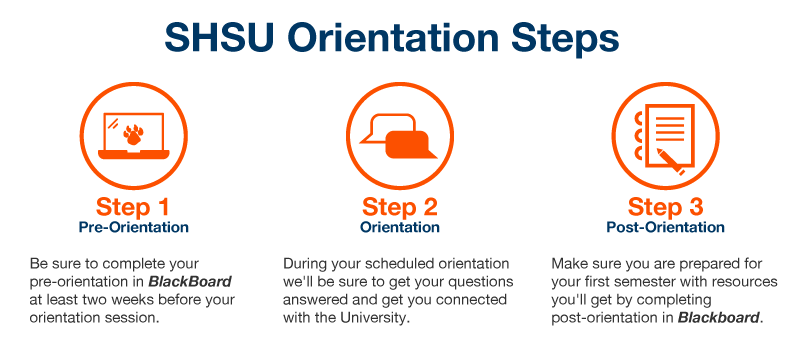 Orientation is here to start you on your journey. These sessions help new students become familiar with services and programs vital to their successful transition as full active members of the Sam Houston State University community. Partnering collaboratively with other university offices and departments, these sessions help students gain the skills, information, and meaningful relationships important to successful long-term academic and personal outcome.
All 2021-2022 high school graduates are REQUIRED to attend orientation, transfer hours do not count. Transfer students are strongly encouraged to attend an orientation session.
All orientation sessions have been held for the Fall 2022 semester. Those students still needing to complete their orientation requirement are encouraged to continue with their Accepted Student Checklist. Students will receive an email regarding an alternate orientation program. Please email us at orientation@shsu.edu for more information.
Freshman Orientation Dates
Spring 2023
TBD
Fall 2023
TBD
Transfer Orientation Dates
Spring 2023
TBD
Fall 2023
TBD
To see the most up to date schedule download the SHSU Guidebook app with the white logo and orange SH. Android IOS