Program To Celebrate Publication Of Prof's Book
Feb. 14, 2017
SHSU Media Contact: Jennifer Gauntt
Story by Scott Kaukonen.
Nick Lantz, assistant professor of English at Sam Houston State University and newly appointed editor of the Texas Review, will read from his latest book of poetry, "You, Beast," on Tuesday (Feb. 21) at 5:30 p.m. in Austin Hall.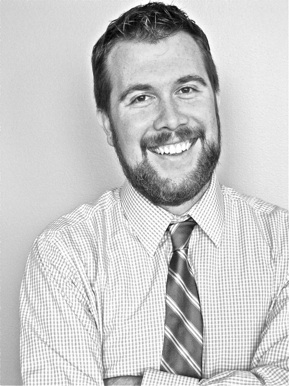 Creative writing professor Nick Lantz recently released the Brittingham Prize in Poetry- winning collection "You Beast."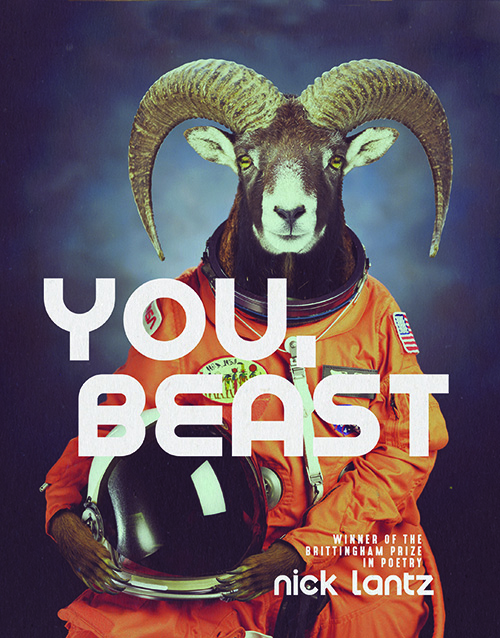 "It's an opportunity for us to officially celebrate the book's release and to recognize all the good work that Nick has been doing as a poet and a professor," said Scott Kaukonen, director of the English department's Master of Fine Arts program in creative writing, editing and publishing.
The book, winner of the Brittingham Prize in Poetry and published by the University of Wisconsin Press, is Lantz's fourth collection, following on the heels of "How to Dance as the Roof Caves In" (Graywolf), "The Lightning That Strikes the Neighbors' House" (University of Wisconsin) and "We Don't Know We Don't Know" (Graywolf).
With macabre humor, "You, Beast" explores the roots and limits of human empathy. In it, Lantz examines people's strange, absurd and often brutal relationship with other animals, from roaches scuttling across the kitchen floor to pigs whose heart valves can replace our own.
In poems ranging from found text to villanelles, and from short plays to fables, the lyric collection tracks the troubled ways we define our humanity through mythology, language, politics, art, and food.
Of the book, poet John Burnside wrote, "Lantz gives us what we could least have anticipated, then makes it seem the most natural thing in the world."
This past fall, Lantz was honored as a National Endowment for the Arts Fellow, one of the nation's most prestigious awards for creative writers.
It is just the latest in a long string of honors to come his way. His books have won the Katharine Bakeless Nason Prize, the GLCA New Writers Award, the Council for Wisconsin Writers Posner Award, the Larry Levis Reading Prize, and the Felix Pollack Prize. He is the recipient of fellowships from the Wisconsin Institute for Creative Writing and Bread Loaf Writers' Conference. His work has appeared in journals such as New England Review, Gulf Coast, FIELD, and Pleiades.
Lantz is also a playwright, having written an opera, a musical, and a variety of short and full-length plays, including an adaption of Georg Büchner's "Woyzeck," performed at SHSU in 2016. Lantz co-curates the poetry website "The Cloudy House," which is dedicate to the poetry "project book." This past fall, he became the editor of the Texas Review.
"I hope people appreciate how fortunate we are to have Nick as part of our university and our community," Kaukonen said. "He's emerged as one of the nation's best young poets, and he's a wonderful colleague and professor, and an ambassador for poetry and literature. I'm also looking forward to his leadership on the Texas Review and the new directions he's charted for the journal."
The event is free and open to the public.
For more information, contact Kaukonen at 936.294.1407 or kaukonen@shsu.edu.
- END -
This page maintained by SHSU's Communications Office:
University Communications Manager: Emily Binetti
Located in the 115 Administration Building
Telephone: 936.294.1836; Fax: 936.294.1834
Please send comments, corrections, news tips to Today@Sam.edu.
---