Taking it Out of the Classroom
GCJD students will join the center overseas this summer to participate in training conferences in Tunisia and Poland for professional development. The students will interact with journalists, attend the training sessions, and manage a blog about the conference during their travel.
Destination: Tunis, Tunisia
By: Cody Lewis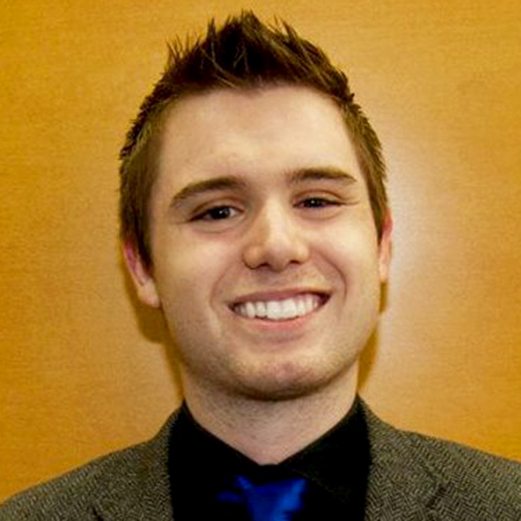 When I found out that I would possibly be traveling to Tunisia this summer, I was both excited and extremely humbled. When I found out it was actually happening, I could not stop smiling for hours. It is an honor to be asked to travel with the Global Center for Journalism and Democracy.
I have never traveled outside of the United States before, and I am excited to say that I will be landing on another continent. After doing some research on Tunisia, I know that it was the starting point for the Arab Spring. I also know that citizens are trying to improve the country's image in order to attract more tourism. An entire country dedicated to Public Relations!
I am a Public Relations major and Political Science minor and the fact that we will be working on communications plans for political parties is almost too perfect. It gives me an opportunity to apply what I've been learning in college in the real world—on an international level.
I also look forward to working with Kelli Arena. I hope to learn a lot from someone with such an impressive track record.
This is an opportunity that I know most students will never get so I will be sure to make the absolute best of it and take as much away from it as I possibly can. I'm on my way…
Keep an eye out for more posts from me from Tunisia- I'll be blogging live and posting on social media about the experience, May 26-30, 2014.
---
Destination: Kielce, Poland
By: Kizzie Frank
Going into my final semester as Sam Houston State University, I had no idea what to expect besides piles and piles of work and very little time to myself. When I was told that I would accompany the Global Center for Journalism and Democracy to a professional conference in Poland I was beyond ecstatic about the opportunity.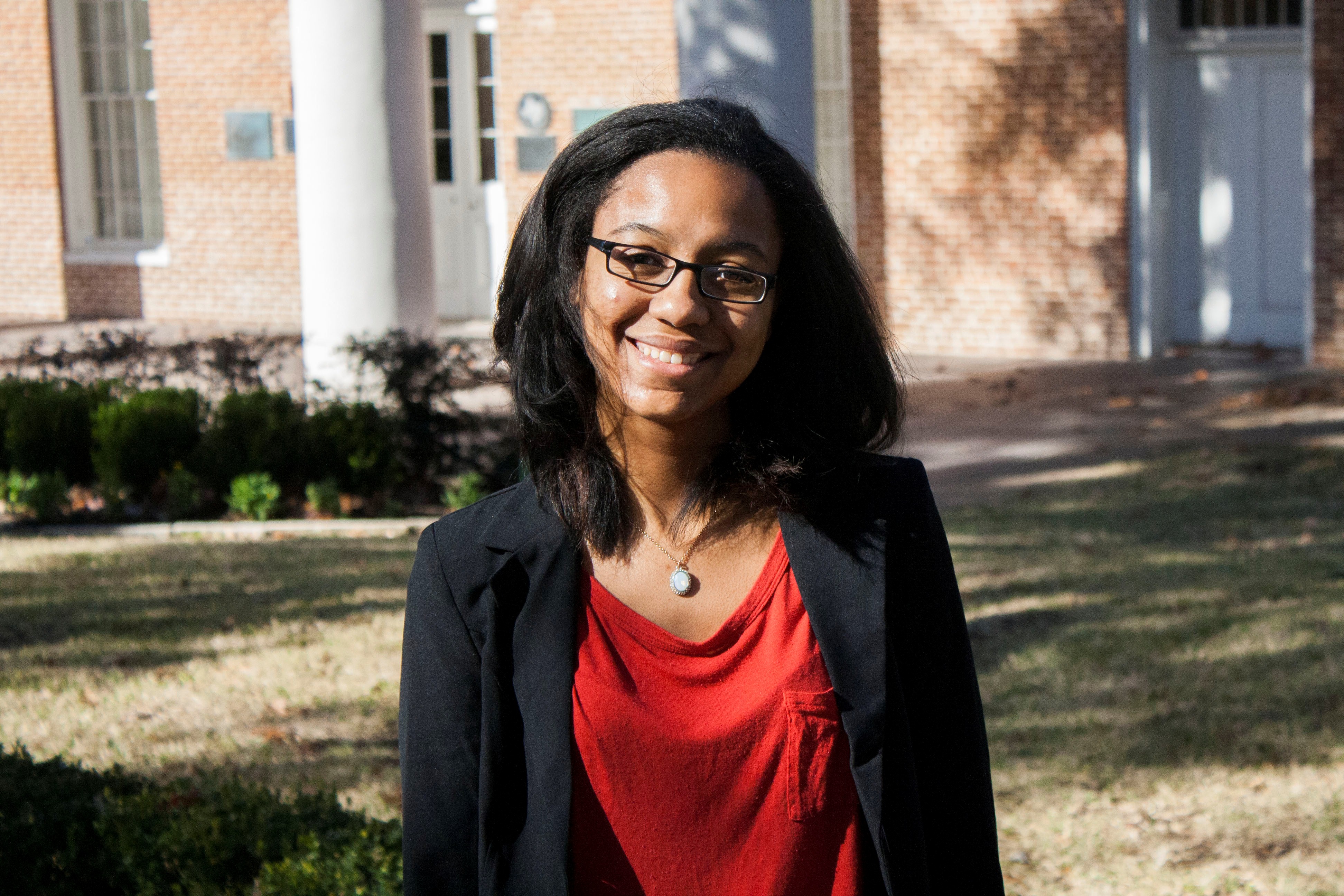 I have been outside of Texas a handful of times, but never outside of the country. Overseas travel is unheard of in my family. I hope to learn more about Polish culture of course, hope to learn from journalists there as well as share my experiences as a journalist with them.
One of the most important things to me that will be discussed at the conference is how to maintain relationships with sources. My love for journalism all started with human interaction and I realize that good sources equal more credibility. I believe I have learned quite a bit about working with sources as an editor at the student newspaper, but I expect to continue learning. All of the topics in the workshop are vital to journalists, but with our society undergoing constant technological developments, social media is reshaping the way we gather and report information and is well deserving of a workshop.
The great thing about getting to travel with experts is the chance to spend time with them outside of a classroom. I would love to see the raw side of professionals who have been there and done it all. During our stay in Poland I ultimately expect to sharpen my own skills, make new connections, learn the dynamics of reporting in a country, and hopefully leave full of knowledge about Chmielnik.
I believe my current feelings about going to Poland for a workshop will not change after the trip. I have high expectations for this workshop and I am sure that with the professionals that will be in attendance, there will be no dull or uninformative moments. My perception of the workshop is that it will exhibit pure greatness and be filled with enough knowledge to last me a life time.
---
Follow-up From Poland: Chmielnik Synagogue
By: Kizzie Frank
The renovated synagogue is hard to miss. It stands in the center of this small Polish village, a provoking reminder of the town's history.
It was a place of worship for the many Jews who once lived here, but has stood empty since World War II. There isn't a single Jew now living in Chmielnik, a town about 100 miles southeast of Warsaw.
Instead of a place of worship, the synagogue now serves as a museum, paying tribute to those who once filled this place of prayer. Its walls are covered with fragments of frescoes that barely survived after the Nazis used the space as a warehouse. Its new name is the Święokrzyski Shtetl Education and
Museum Center
.
One of the key features of the museum is a multi-media genealogy center stocked with archival documents from more than 100 towns and cities in the region. Another unique feature is the light-omitting tempered glass bimah, holding court in the middle of the prayer room.
The renovation project spanned 5 years and cost about $3 million dollars. Funding came mostly from the European Union. Some residents suggest that money could have been used to build infrastructure to help lower the town's 15 percent unemployment rate.
According to the Mayor of Chmielnik, Jaroław Zatorski, the synagogue was rebuilt to "rid Chmielnik of ignorance" and not to cater to tourists. Among the absence of all Jews, young or old, the synagogue's purpose it to educate younger people about pre-war history and Jewish culture, Zatorski said in a
meeting
with Polish and American journalists.
Still, town officials say the renovation has brought visitors and money to Chmielnik, leading to the opening of the city's first hotel last year. The synagogue renovation also let loose a host of emotions the town's residents had tried to bury for years.
Piotr Krawczyk, the driving force behind the renovation, said current residents worried Jews would return to reclaim their homes and property. But he insists his neighbors have since changed their minds.
"This was a mission for me. I wanted to see this place filled with people and happiness again. I have my wish".
---
Destination: Kielce, Poland
By: Steven Snook
Getting the opportunity to go to Poland came to me as a shock in more ways than one. While working for the Global Center, as students we help with what we can for these international trainings but to actually go to one was something I never expected. Mexico is the only other country I've been to. To travel to a complete different part of the world really excites me. To prepare, I have been reading up on a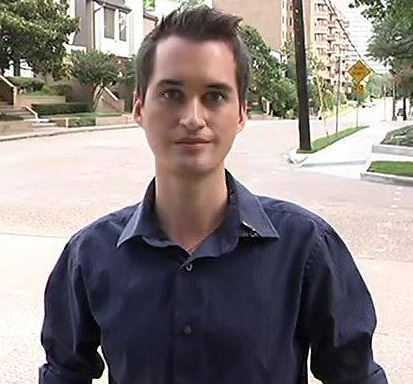 lot of polish news and culture so that it wont be a complete culture shock when I go. What will really be interesting is meeting the other journalism students from Jan Kochanowski University to see if they had a similar learning experience or a completely different one.
I expect to learn a lot not just about Poland, and about being a better journalist. The training is packed with a lot of interesting segments ranging from finding a news worthy topic to how social media impacts the media. What I'm really looking forward to are the events on the second day of the training. Everyone will be going to Chmeilnik to get hands on experience interviewing, and covering stories. I can't wait to meet other journalists from around the world. This trip is going to be an awesome opportunity for not only myself, but also everyone who attends.
---
Global Center for Journalism and Democracy
Dan Rather Communications Building, Room 201, Huntsville, TX 77340
Phone: (936) 294-4399