Welcome to GCJD
Our Goal: To get credible and accurate information to the public. Armed with knowledge, citizens make better decisions and society is better served.
GCJD is...
Training Journalists
Our training programs focus on specific issues and are custom tailored to help journalists meet new challenges...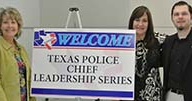 Building Healthy Relationships
GCJD develops custom programs for organizations, activists and corporations that are looking to increase transparency and enhance relationships with the press...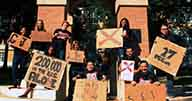 Raising Awareness
Through various initiatives, GCJD ignites dialogue to raise awareness of social issues...
---
Global Center for Journalism and Democracy
Dan Rather Communications Building, Room 201, Huntsville, TX 77340
Phone: (936) 294-4399